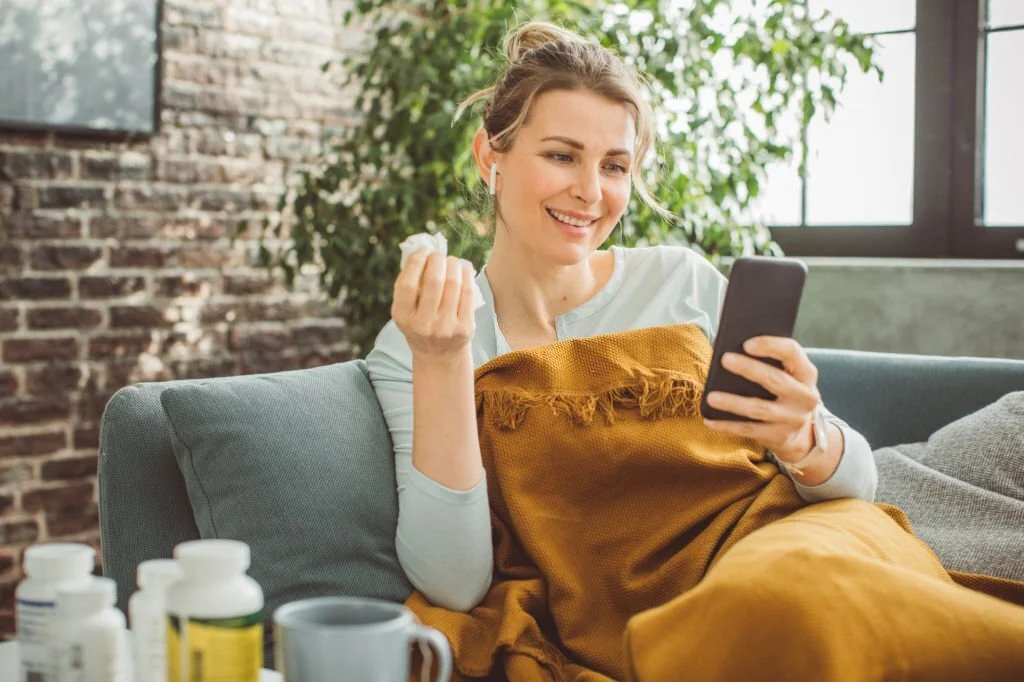 Get a Basaglar prescription refill online
You can get a Basaglar prescription refilled online to help improve blood sugar control in children and adults with diabetes mellitus.
Getting Basaglar medication online is very straightforward; you can connect with a doctor anytime, anywhere via Your Doctors Online. However, please note that Basaglar will only be refilled online after consultation with the doctor and if the treatment is suitable and safe for you.
Request Basaglar prescription refill
Get a prescription refill for Basaglar in three easy steps.
Download our app, register and tell us about your medical issue to get started.
Diabetes
Anemia
STD
UTI
Skin
Covid
Connect with a board-certified doctor. You can chat, send pictures and videos.
Hi I'm Dr. Nicole. How may I help you?
Hi, Dr. Nicole. I am a diabetic patient. Can I get my insulin prescription refill, please?

Our online doctors can help you with your medical issues and give you prescriptions.
Basaglar diabetes medication belongs to the class of drugs known as long-acting insulins, specifically a biosimilar to Lantus (insulin glargine). It is used to manage blood sugar levels in individuals with diabetes. Basaglar mimics the action of naturally occurring insulin by helping regulate glucose in the bloodstream. It is unavailable over the counter and requires a prescription because of its essential role in diabetes management. This drug can be administered subcutaneously to assist in controlling blood sugar levels among individuals with type 1 and type 2 diabetes. It is available in various forms, the most common of which are injectable options like prefilled pens and vials.
Important information about Basaglar
Common side effects of Basaglar include low blood sugar, weight gain, swelling, allergic reaction, rash, itching or thickening of the skin where you injected the medicine.

Serious side effects of Basaglar are Rapid weight gain, swelling in your ankles or feet, low blood potassium, leg cramps, constipation, irregular heartbeats, fluttering in your chest, increased thirst or urination, numbness or tingling, muscle weakness, or a limp feeling.
FAQs about Basaglar prescription online
Does Basaglar cause weight gain?
One of the most frequent side effects of Basaglar is weight gain. People with type 1 diabetes who took Basaglar for six months gained up to 0.36 kg, or less than one pound (lb), according to clinical research. Over a year, they gained roughly 0.71 kg (1.5 lbs) with the medicine.
How much Basaglar should I take?
You'll probably begin by taking 0.2 units/kg daily. For those with type 2 diabetes, the maximum dosage of Basaglar is ten units once daily. Therefore, ten units of Basaglar per day would be your dosage if you weigh 50 kg (approximately 110 lbs). Your dosage should be injected once a day, simultaneously every day.
What are alternatives to Basaglar?
Alternatives to Basaglar include other long-acting insulins like Lantus (insulin glargine), Levemir (insulin detemir), and Tresiba (insulin degludec). Different classes of insulins, such as rapid-acting (e.g., NovoLog, Humalog) and intermediate-acting (e.g., NPH), may be combined with long-acting insulins to suit individual diabetes management needs.
Basaglar, like other long-acting insulins, works by providing a steady and prolonged insulin release into the bloodstream. It mimics the basal (background) insulin production of the body. This helps regulate blood sugar levels between meals and during the night, ensuring a stable source of insulin for individuals with diabetes, reducing hyperglycemia (high blood sugar) and minimizing the risk of hypoglycemia (low blood sugar).
How long does Basaglar take to work?
After injection, basaglar takes around 90 minutes to start working, and it stops acting after 24 hours. Insulin glargine is gradually and continuously delivered into the bloodstream upon injection.
Can you take Basaglar twice a day?
If not advised by a doctor, you should take Basaglar at most once per 24 hours. Taking Basaglar more than once in 24 hours may make you more vulnerable to serious side effects like low blood sugar or hypoglycemia.
How to use Basaglar kwikpen?
To use the Basaglar KwikPen for insulin injection, Remove the pen cap and inspect the insulin visually for clarity and colour. Dial the prescribed dose on the pen's display, ensuring it matches your healthcare provider's instructions. Inject the insulin subcutaneously, typically into the fatty tissue beneath the skin. After the injection, replace the pen cap.
How long does Basaglar last?
Basaglar is a long-acting insulin designed to provide a steady insulin release over an extended period. It typically lasts up to 24 hours, offering continuous blood sugar control, making it suitable for once-daily dosing in most cases.
Is Lantus and Basaglar the same?
The molecule structure of Basaglar, or insulin glargine, is identical to that of Lantus. However, its synthesis is different. It is not thought that Lantus and Basaglar are interchangeable. This implies that your chemist must first speak with your healthcare physician to replace Lantus with Basaglar.
Who should not use Basaglar?
You shouldn't use Basaglar if you have hypoglycemia, low blood sugar, or diabetic ketoacidosis.
This is the best app..You ask anything and the doctors answer you within minutes, i love it

-Phindile Mkhatshwa


It is a good app, it can be helpful with pictures and be very detailed.

-brooke snow


Wow, these people are such a blessing. Dey give accurate answered to questions asked. Its really too good

-Okiti Stephanie


Impressive work !! Connecting to a doctor was so quick. I am really impressed.

-ASIF Khan


Doctor was really great, fast at responding very helpful

-Chelsey


Chat with them the doctor that I chat with very helpful and answer all my questions I recommend to anyone

-edith bien aime


The best patient doctors that understand and give you useful information ..I'm really thankful.

-Lesego Thejane


Very informative and very detailed in explanations.Also pleasant and courteous.I would recommend to anyone.

-Stephanie Brown


Very helpful, very polite and answers every question in a well mannered way.

-kulwinder gill


I really rate this website a lot, you people don't stick and and im sure you try your best to take swift actions for your patients.

-Elijah Mark


Talk to online doctors now and get medical advice, online prescriptions, and referrals within minutes. On-demand healthcare services at your fingertips.