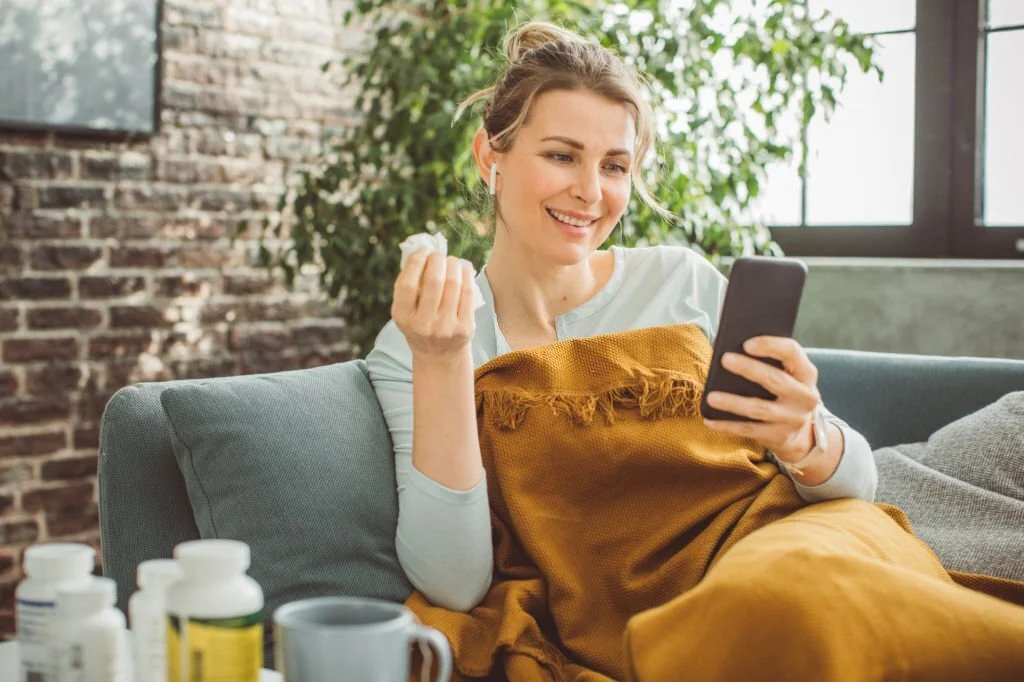 Get Tacrolimus Prescription Online
Tacrolimus decreases the risk of organ rejection if you have a transplant. Tacrolimus helps decrease the activity of the immune system. Tacrolimus ointment is also used in eczema. Obtaining a Tacrolimus prescription and refill online is simple; visit Your Doctors Online and connect with a doctor anytime, anywhere. Our online doctor will ask about your symptoms to determine treatment. They may suggest a follow-up appointment or clinic visit.
Please know that a Tacrolimus refill will only be provided after a consultation with our doctor and if the medication is appropriate and safe.
How to Connect with an Online Doctor?
Connect with a health care professional online in 3 easy steps.
Download our app, register and tell us about your medical issue to get started.
Auto-immune
Anemia
STD
UTI
Skin
Covid
Connect with a board-certified doctor. You can chat, send pictures and videos.
Hi I'm dr. Nicole. How may I help you?
Dr. Nicole, I was taking Tacrolimus after an organ transplant. Can you give me a Tacrolimus refill?

Our online doctors can help you with your medical issues and give you prescriptions.
Tacrolimus 0.1 mg/kg tablet

Take 200 mg two times a day
Send Prescription
What is Tacrolimus and How to Take It
Tacrolimus is an immunosuppressive agent used to decrease the activity of the immune system. It comes in the form of extended-release tablets, capsules, and injections. In extended-release formulation, it is available under the brand name Prograf and Advagraf.
Tacrolimus inhibits the activity of calcineurin, a protein phosphatase, which leads to the suppression of T-cell activation and interleukin production. This action helps prevent organ rejection in transplant recipients.  Tacrolimus is commonly prescribed to patients who have undergone organ transplantation to prevent rejection of the transplanted organ. By inhibiting the immune system's activity, Tacrolimus helps to ensure the long-term success of the transplant by reducing the risk of the body's immune system attacking and damaging the newly transplanted organ.
It comes in Capsules form, usually taken orally. The frequency of dosing may vary based on your healthcare provider's instructions. It's usually taken twice daily. It is usually taken on an empty stomach, 1 hour before or 2-3 hours after a meal. It must be taken with or without food to maintain blood levels.
Important Information About Tacrolimus
Tacrolimus is an immunosuppressive drug prescribed primarily after organ transplantation. A prescription is required to obtain Tacrolimus. Here are some crucial points to know about this medication:
Common side effects may include headache, tremors, Nausea, High blood pressure, Kidney problems, increased risk of infections, and insomnia. Discuss these symptoms with your doctor, especially if they worsen over time.

Serious side effects of Tacrolimus include

severe allergic reactions,

signs of kidney problems (swelling, changes in urine volume), signs of nervous system problems (tremors, confusion, seizures), signs of infections (fever, persistent sore throat), and unusual bleeding or bruising.



Drug interactions with Tacrolimus may include

Medications that affect liver enzymes, such as Ketoconazole and Rifampin,

certain antibiotics, and other immunosuppressive agents. Before starting Tacrolimus, tell your doctor about any of these medications.



No, Tacrolimus is not classified as a steroid. It belongs to a class of medications known as immunosuppressive agents, which are specifically designed to suppress the immune system's response.
Does Tacrolimus ointment lighten skin?
The primary purpose of Tacrolimus ointment is not to lighten the skin. One of the primary applications of this particular treatment is in the management and alleviation of various skin conditions, such as the commonly encountered dermatological condition known as eczema.
Foods to avoid while on Tacrolimus?
No, it is advisable to avoid consuming grapefruit and grapefruit juice when taking Tacrolimus, as these can potentially interfere with the metabolism of the medication. This interaction can have adverse effects on the effectiveness and safety of Tacrolimus.
Do I need a prescription for Tacrolimus?
Yes, Tacrolimus requires a prescription from a doctor. This is because Tacrolimus is a potent medication that requires careful monitoring and supervision to ensure its safe and effective use.
Is there a substitute for Tacrolimus ointment?
Yes, there exist alternative treatment options for Tacrolimus ointment that can be considered for specific conditions. One such option is Pimecrolimus cream, also known as Elidel, which is specifically designed for individuals with mild to moderate eczema. This cream can effectively alleviate the symptoms associated with this condition. In addition to Pimecrolimus cream, topical steroids such as triamcinolone and clobetasol are commonly prescribed for specific skin conditions. Another alternative to steroids for eczema treatment is crisaborole, which is also known as Eucrisa.
Is Hydrocortisone cream better than Tacrolimus?
Hydrocortisone and Tacrolimus are two distinct medications that are utilized for different purposes in the field of medicine. Each of these drugs has its own unique set of functions and applications, making them valuable tools in the treatment of various conditions.
What are the generic forms of Tacrolimus?
Tacrolimus is itself the generic name for two commonly prescribed medications: Prograf, which is an oral form of tacrolimus, and Protopic, which is a topical form of tacrolimus. These medications are often prescribed for different purposes, but they both contain tacrolimus as their active ingredient.
How long can you use topical Tacrolimus?
Topical Tacrolimus ranges from two weeks to one year in studies. Tacrolimus ointment is prescribed for eczema, and it should only be used when the symptoms of eczema are present, and the use should be discontinued when symptoms are gone.
What is an alternative to Tacrolimus?
Two commonly used alternatives are Cyclosporine and Mycophenolate Mofetil. There are several alternative options available for immunosuppressant medications, depending on the specific medical condition being treated, but these two are the most commonly used alternatives.
This is the best app..You ask anything and the doctors answer you within minutes, i love it

-Phindile Mkhatshwa


It is a good app, it can be helpful with pictures and be very detailed.

-brooke snow


Wow, these people are such a blessing. Dey give accurate answered to questions asked. Its really too good

-Okiti Stephanie


Impressive work !! Connecting to a doctor was so quick. I am really impressed.

-ASIF Khan


Doctor was really great, fast at responding very helpful

-Chelsey


Chat with them the doctor that I chat with very helpful and answer all my questions I recommend to anyone

-edith bien aime


The best patient doctors that understand and give you useful information ..I'm really thankful.

-Lesego Thejane


Very informative and very detailed in explanations.Also pleasant and courteous.I would recommend to anyone.

-Stephanie Brown


Very helpful, very polite and answers every question in a well mannered way.

-kulwinder gill


I really rate this website a lot, you people don't stick and and im sure you try your best to take swift actions for your patients.

-Elijah Mark


Talk to online doctors now and get medical advice, online prescriptions, and referrals within minutes. On-demand healthcare services at your fingertips.