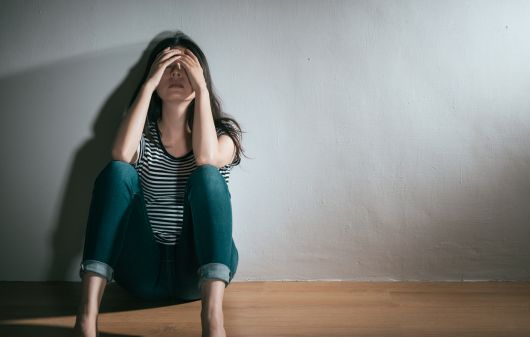 Get Depression Treatment Online
Depression is a significant disorder that causes prolonged sadness, lack of motivation, and will to live. There are various forms of depression depending upon the severity and the symptoms. Individuals suffering from clinical depression need urgent attention and treatment.
Consult our doctors online at Your Doctors Online for the treatment and prescription of depression virtually from your home.
How to connect with doctor for depression
Connect with a health care professional online in 3 easy steps.
Download our app, register and tell us about your medical issue to get started.
Depression
Anemia
STD
UTI
Skin
Covid
Connect with a board-certified doctor. You can chat, send pictures and videos.
Hi I'm dr. Nicole. How may I help you?
Hi Dr. Nicole. I have insomnia, anxiety, and anger issues. Can you please help?

Our Online doctors can help you with your medical issues and give you prescriptions.
Escitalopram tablets 10 mg

Take one tablet daily for a month.



Send Prescription
The cause of depression remains uncertain, but various factors likely influence it. These may include biological differences, alterations in brain chemistry and neurotransmitter function, hormonal imbalances (e.g., during pregnancy or menopause), and hereditary factors. Ongoing research aims to identify specific genes that might contribute to depression, as it tends to be more prevalent in individuals with a family history of the condition. Some of the symptoms of depression as per age group include: 
Changes in appetite and weight, with possible weight loss or gain

Restlessness, anxiety, or agitation

Difficulty concentrating, making decisions, or recalling things

Thoughts of death, self-harm, or suicide

Sleep disturbances, either insomnia or excessive sleeping

Fatigue and difficulty completing daily tasks

Feelings of sadness, emptiness, or hopelessness

Feelings of worthlessness, guilt, or self-blame

Irritability, frustration, or anger, even over minor issues

Loss of interest or pleasure in usual activities

Slowed thinking, speech, or body movements

Unexplained physical problems like headaches or back pain
Depression symptoms in children and teens:
Aches and pains, refusal to attend school, or being underweight (in younger children)

Sadness, irritability, worry, and clinginess

Negative feelings, academic struggles, self-harm, or substance use (in teens)
Depression symptoms in older adults:
Physical aches or discomfort

Memory issues or changes in personality

Social isolation and thoughts of suicide, particularly in older men

Fatigue, loss of appetite, sleep problems, or diminished interest in sex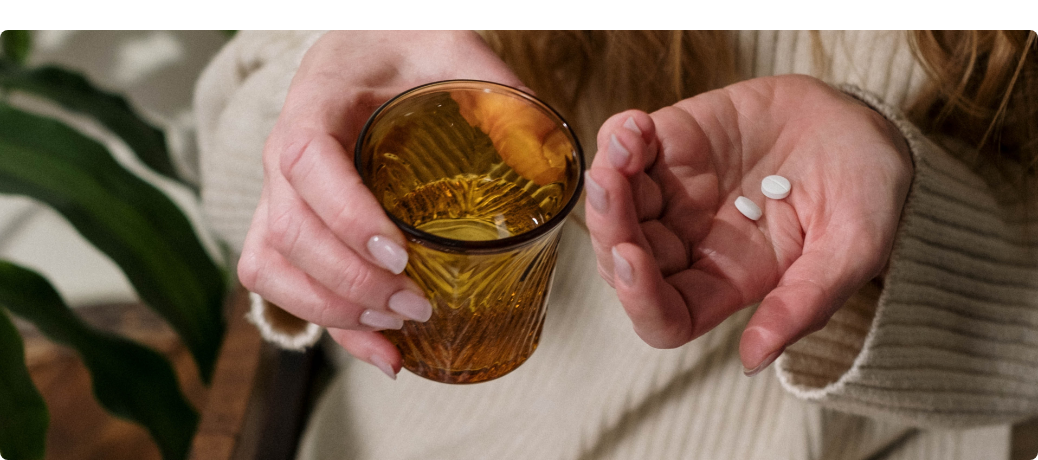 What are treatments for depression?
There are various treatment options for depression depending upon the patient's severity and symptoms. One of the most effective is cognitive behavioral therapy, a psychological treatment.
How to get rid of depression permanently in adults?
Taking medications prescribed by your doctor regularly and lifestyle management, including emotional and physical support, can help nullify depression rapidly and permanently. Depression takes more than just medications in permanent treatment. Otherwise, there are always chances of remission. The best way is to manage and treat simultaneously to avoid the chances of remission. Consult a doctor for treating depression at Your Doctors Online.
How can depression be treated without going to the doctor?
You can treat depression without physically visiting a doctor via virtual clinics like Your Doctors Online. However, without a doctor, symptoms can be managed for mild cases, but in severe conditions, a doctor's treatment is essential as the symptoms can last over ten months minimum.
Why is it essential to identify and treat clinical depression?
It is important to identify and treat clinical depression as a severe disorder. The individual suffering from it cannot cope with the challenges of everyday life on its own, and suicidal thoughts keep crossing his mind several times daily or monthly. Therefore, the symptoms can be managed and treated more effectively and quickly with proper treatment.
What is the first line of treatment for major depression?
For severe cases of depression, selective serotonin reuptake inhibitors (SSRIs) are the first choice of doctors for the treatment, along with other management methods. It is a class of antidepressants that help uplift the mood and reduce the severity of mood changes.
What are the effective treatment recommendations for depression without medication?
The most effective depression treatment without medication is an effective strategy to manage the symptoms. It includes treating the symptoms like insomnia with sleep management techniques like reduced caffeine uptake and relaxation techniques that help sleep. In addition, gaining weight and binge eating can be replaced with regular exercise and yoga, which helps relax the mind and body and regulate the flow of hormones inside the body. Moreover, take a good diet and get emotional therapy to reduce the jumble of thoughts at night.
How long does it take to cure mild depression?
Mild depression can be cured with effective management therapies or medications, including antidepressants available upon prescription. As the initial improvement of symptoms, medications can deliver results in 2-3 weeks. However, full recovery may take 3-6 months. Consult a doctor at Your Doctors Online for the treatment of mild depression.
How does therapy help in the treatment of depression?
Behavioral therapies like psychotherapy help improve the thought process and alleviate the symptoms of depression by identifying the root cause of depression and helping in overcoming the hurdles. It is an emotional therapy that deals with patient's psychological condition. Consult a doctor at Your Doctors Online for the treatment of depression virtually.
What to expect after ketamine treatment for depression?
Ketamine treatment helps treat alcoholism, OCD, anxiety, and treatment-resistant depression. It works by uplifting motivation and reducing chronic pain. However, in case of failure of this treatment, it poses severe side effects. Therefore, consult a doctor online at Your Doctors Online for the best treatment options for depression.
This is the best app..You ask anything and the doctors answer you within minutes, i love it

-Phindile Mkhatshwa


It is a good app, it can be helpful with pictures and be very detailed.

-brooke snow


Wow, these people are such a blessing. Dey give accurate answered to questions asked. Its really too good

-Okiti Stephanie


Impressive work !! Connecting to a doctor was so quick. I am really impressed.

-ASIF Khan


Doctor was really great, fast at responding very helpful

-Chelsey


Chat with them the doctor that I chat with very helpful and answer all my questions I recommend to anyone

-edith bien aime


The best patient doctors that understand and give you useful information ..I'm really thankful.

-Lesego Thejane


Very informative and very detailed in explanations.Also pleasant and courteous.I would recommend to anyone.

-Stephanie Brown


Very helpful, very polite and answers every question in a well mannered way.

-kulwinder gill


I really rate this website a lot, you people don't stick and and im sure you try your best to take swift actions for your patients.

-Elijah Mark


Talk to online doctors now and get medical advice, online prescriptions, refills, lab requisitions and medical notes within minutes. On-demand healthcare services at your fingertips.