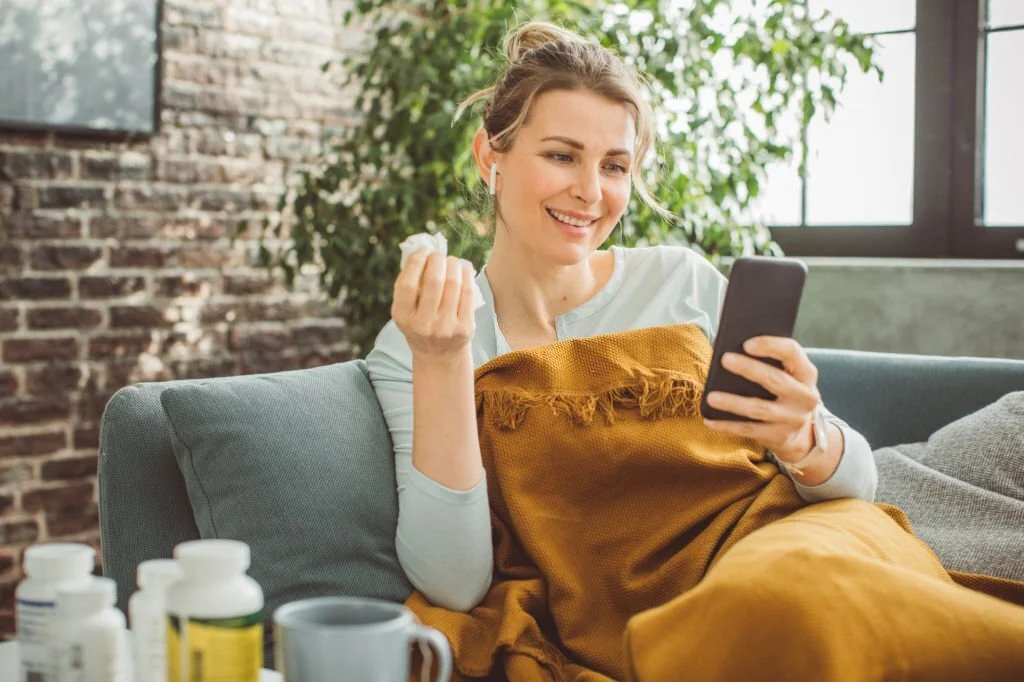 Get a Prescription for Stendra Online
Erectile dysfunction (ED) and other issues related to male sexual function are treated with Stendra. If you have these conditions, you can refill Stendra online. Obtaining a Stendra prescription online is simple; visit Your Doctors Online and connect with a doctor anytime, anywhere. Our online doctor will ask about your symptoms to determine treatment.
They may suggest a follow-up appointment or clinic visit. Please know that a Stendra refill will only be provided after a consultation with our doctor and if the medication is appropriate and safe.
How to Connect with an Online Doctor?
Connect with a health care professional online in 3 easy steps.
Download our app, register and tell us about your medical issue to get started.
Erectile Dysfunction
Anemia
STD
UTI
Skin
Covid
Connect with a board-certified doctor. You can chat, send pictures and videos.
Hi I'm dr. Nicole. How may I help you?
Dr. Nicole, I have Erectile Dysfunction; I feel better after taking Stendra. Can you give me a Stendra refill?

Our online doctors can help you with your medical issues and give you prescriptions.
Stendra 100 mg tablet,

Taken once before sexual intercourse.
Send Prescription
What is Stendra and How to Take It
Stendra is used to treat erectile dysfunction (ED), a condition in which men have trouble getting or keeping an erection. It is a phosphodiesterase type 5 (PDE5) inhibitor that increases penis blood flow during sexual stimulation to help achieve and maintain an erection. Others in the PDE5 inhibitor class include Viagra, Cialis, and Levitra.
The mechanism of action of Stendra involves inhibiting the enzyme phosphodiesterase type 5 (PDE5). By inhibiting PDE5, Stendra enhances the effects of nitric oxide, a chemical naturally produced in the body during sexual stimulation. Nitric oxide relaxes the smooth muscles of the blood vessels in the penis, leading to increased blood flow to the region.

Stendra is available in tablet form. The typical recommended dose of Stendra is taken as needed, usually about 30 minutes before engaging in sexual activity. It can be taken with or without food. Taking it with a high-fat meal might delay the onset of its effects, so it's generally advised to take it on an empty stomach for quicker results.

Important Information About Stendra
Stendra does not act as a contraceptive or preventative measure against STIs. Before starting Stendra, tell your doctor about any medical history you have or other medications you are currently taking.

Common side effects of Stendra may include headache, flushing, stuffy or runny nose, sore throat, back pain, and muscle pain. Serious side effects are rare but may include sudden vision loss, sudden hearing loss, prolonged or painful erections (priapism), and allergic reactions.




Stendra may interact with nitrates (used for chest pain), alpha-blockers (used for high blood pressure or prostate problems), other PDE5 inhibitors, and certain medications that affect liver enzymes.
How can I refill my Stendra prescription?
To get a refill for your Stendra prescription, you can download Your doctors online app, describe your issues, and get a prescription refill online. Seeking professional guidance and advice from your healthcare provider is crucial to ensure that you receive the necessary medication in a timely manner.
Who should not take Stendra?
It is important for individuals who are currently taking nitrates, those who have severe liver or kidney problems, and those who have specific heart conditions to exercise caution and avoid the use of Stendra.
Can I get Avanafil over the counter?
No, in order to obtain Stendra (avanafil), it is necessary to have a valid prescription from a healthcare professional. This means that you cannot purchase or use Stendra without first consulting with a doctor or other qualified medical practitioner who can assess your specific health needs.
How long does it take for Stendra to kick in?
Stendra generally exhibits its therapeutic effects within a relatively short timeframe of approximately 30 minutes to an hour following its administration.
How many Stendra can you take in a day?
It is recommended to take no more than once daily in the form of a single tablet. In addition to possibly causing unwanted side effects, taking a higher dose than recommended may not provide any additional benefits.
Can you overdose on Stendra?
It is important to adhere to the recommended dosage of any medication, as exceeding the prescribed amount can significantly raise the likelihood of experiencing adverse effects like headache, flushing, dizziness, flushing, back pain, sore throat, nausea, runny nose, stuffy nose, rash, and constipation.
Does Stendra work as well as Viagra?
Stendra and Viagra are phosphodiesterase type 5 (PDE5) inhibitors that block the enzyme that breaks down cyclic guanosine monophosphate (cGMP). Both medications increase penis blood flow by inhibiting this enzyme, improving erectile function. Regarding efficacy, Stendra and Viagra are similarly effective in treating erectile dysfunction.
What happens if I miss a dose of Stendra?
The maximum dose of Stendra per day is 200 mg. Stendra should be taken on an as-needed basis. This means that there is no strict schedule or daily dosage requirement to adhere to. The flexibility of Stendra's dosing regimen allows users to take the medication only when they anticipate engaging in sexual activity.
What is the typical starting dose of Avanafil?
The initial dosage for this medication is commonly set at 100 mg. However, it is important to note that your healthcare provider has the discretion to modify this dosage depending on how your body specifically reacts to the medication.
This is the best app..You ask anything and the doctors answer you within minutes, i love it

-Phindile Mkhatshwa


It is a good app, it can be helpful with pictures and be very detailed.

-brooke snow


Wow, these people are such a blessing. Dey give accurate answered to questions asked. Its really too good

-Okiti Stephanie


Impressive work !! Connecting to a doctor was so quick. I am really impressed.

-ASIF Khan


Doctor was really great, fast at responding very helpful

-Chelsey


Chat with them the doctor that I chat with very helpful and answer all my questions I recommend to anyone

-edith bien aime


The best patient doctors that understand and give you useful information ..I'm really thankful.

-Lesego Thejane


Very informative and very detailed in explanations.Also pleasant and courteous.I would recommend to anyone.

-Stephanie Brown


Very helpful, very polite and answers every question in a well mannered way.

-kulwinder gill


I really rate this website a lot, you people don't stick and and im sure you try your best to take swift actions for your patients.

-Elijah Mark


Talk to online doctors now and get medical advice, online prescriptions, and referrals within minutes. On-demand healthcare services at your fingertips.