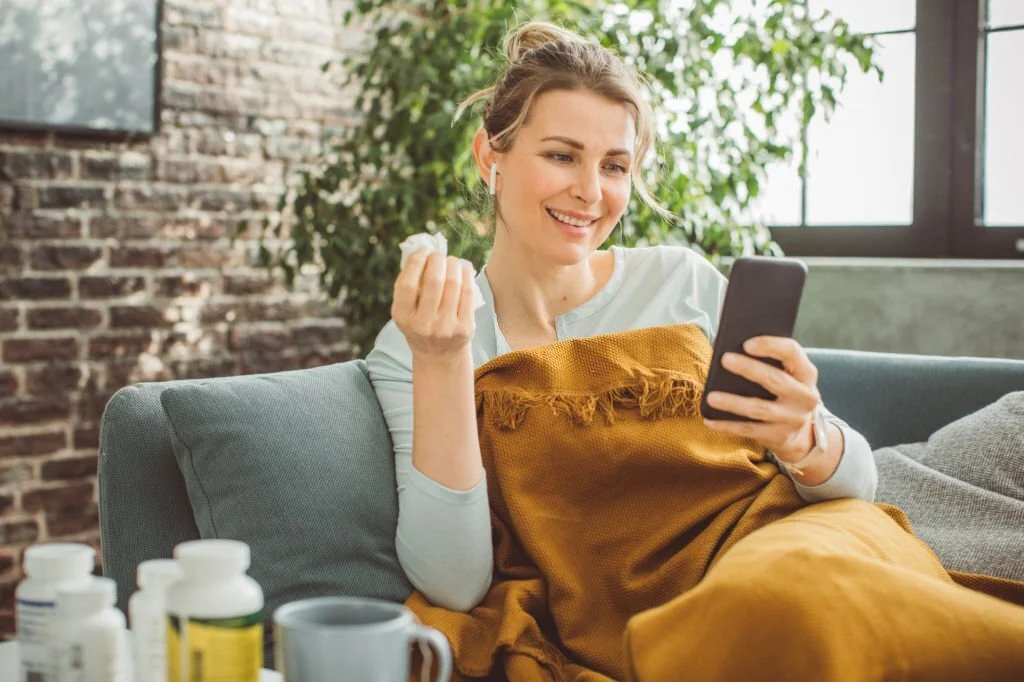 Get a Prescription for Flucytosine Online
Flucytosine, known by its trade name Ancobon, is used to treat various fungal infections, especially those caused by Candida and Cryptococcus species. You can get a prescription for Flucytosine online by connecting with our online doctor at Your Doctors Online, who will ask you to describe your symptoms in order to determine the best course of treatment. Then, if deemed necessary, they may recommend a follow-up appointment or a visit to a clinic.
However, please note a prescription will only be provided after consultation with the doctor and if the treatment is considered suitable and safe for you.
How to Connect with an Online Doctor?
Connect with a health care professional online in 3 easy steps.
Download our app, register and tell us about your medical issue to get started.
Skin
Anemia
STD
UTI
Skin
Covid
Connect with a board-certified doctor. You can chat, send pictures and videos.
Hi I'm dr. Nicole. How may I help you?
Hi Dr. Nicole, I have fungal cystitis, and it is really bad. Can I get some form of treatment, please?

Our online doctors can help you with your medical issues and give you prescriptions.
Flucytosine, 25 mg/kg/dose

4 times daily for 7 to 10 days
Send Prescription
What is Flucytosine and How to Take It
Flucytosine is a type of medicine that fights fungal infections. It was created in 1957 and approved by the FDA in 1971 to treat severe candida and cryptococcus infections. This medicine works only when fungal cells are present and do not affect our cells. Flucytosine's mechanism of action involves being converted by fungal cells into 5-fluorouracil, a compound that interferes with fungal RNA and DNA synthesis.
This disruption impairs fungal cell growth and reproduction, ultimately leading to the suppression of the fungal infection. Using flucytosine alone is not recommended because it can lead to drug resistance. Sometimes, it can be used alone for less severe infections like yeast infections in the urinary tract or vagina. But usually, it's given along with another antifungal medicine.
One common way to use flucytosine is with amphotericin B. Together; they work well to treat severe infections like cryptococcal meningitis and certain types of candida infections. However, the use of flucytosine depends on a person's kidney function, and it's essential to decide on a case-by-case basis. This medicine leaves the body primarily through urine within a day.
As your doctor prescribes, take this medication orally four times daily (every 6 hours) or as Flucytosine cream. Do not ingest all the capsules for one dose at once to prevent stomach distress. Taking the pills for each dose over 15 minutes would be advisable to get the whole amount in. Your weight, medical history, and treatment response determine the dosage. When the level of drugs in your body is maintained steadily, this medication performs at its optimum.
Take this medication at regular intervals. Continue taking this drug until the entire prescribed dosage has been consumed, even if symptoms subside after a few days. If the course of treatment is abruptly terminated, the infection may return, and the fungus may continue to grow.
Important Information About Flucytosine
Following are some points that you should know about Flucytosine:
Flucytosine may interact with certain medications, especially those affecting the kidneys or bone marrow.

Using flucytosine alone can lead to resistance, so it's often combined with other antifungals to enhance effectiveness.

Possible side effects include bone marrow suppression, gastrointestinal issues, skin reactions, and potential liver/kidney problems. Regular monitoring is crucial.

 Flucytosine is heavily dependent on kidney function. Dose adjustments are essential for patients with impaired kidney function.

Combining flucytosine with amphotericin B can effectively treat systemic infections, but careful monitoring is essential due to potential toxic effects.

Discuss risks and benefits with a doctor if pregnant or breastfeeding; caution is advised.
Is fluocinonide an antifungal cream?
No, fluocinonide (Vanos) does not function as an antifungal. A corticosteroid, that is. Depending on your skin condition, fluocinonide (Vanos) and an antifungal medication may be recommended simultaneously.
Why is amphotericin B given with flucytosine?
The majority of the more recent drugs are used in monotherapy, although amphotericin B and flucytosine are typically thought to work synergistically and are therefore used to treat severe infections. This combination is highly effective for the treatment of cryptococcal meningitis.
Do you need a prescription for flucytosine?
Yes, Flucytosine is a prescription medication and can only be obtained through a doctor's prescription. You can get one at Your Doctors Online.
What is Ancobon used for?
Ancobon (Flucytosine) is an antifungal medication used to treat serious fungal infections, particularly those caused by Candida and Cryptococcus species. It's often used with other antifungal drugs for infections that are resistant to standard treatments or for conditions that occur in patients with compromised immune systems, such as those with HIV or undergoing organ transplantation. Ancobon works by interfering with the growth and reproduction of fungal cells, helping to control and eliminate the infection.
What is an alternative to flucytosine?
Amphotericin B could be an alternative to Flucytosine for the treatment of fungal infections. It's often used when Flucytosine is unavailable or when the infection is resistant to Flucytosine.
What are Flucytosine's side effects?
Flucytosine's side effects can include gastrointestinal issues like nausea and vomiting, bone marrow suppression, elevated liver enzymes, skin rash, and, rarely, kidney problems.
Who should not use Flucytosine?
Patients with hypersensitivity to the drug should not use flucytosine. Flucytosine use during the first trimester of pregnancy is not advised due to anatomic anomalies that have surfaced with aborted pregnancies.
This is the best app..You ask anything and the doctors answer you within minutes, i love it

-Phindile Mkhatshwa


It is a good app, it can be helpful with pictures and be very detailed.

-brooke snow


Wow, these people are such a blessing. Dey give accurate answered to questions asked. Its really too good

-Okiti Stephanie


Impressive work !! Connecting to a doctor was so quick. I am really impressed.

-ASIF Khan


Doctor was really great, fast at responding very helpful

-Chelsey


Chat with them the doctor that I chat with very helpful and answer all my questions I recommend to anyone

-edith bien aime


The best patient doctors that understand and give you useful information ..I'm really thankful.

-Lesego Thejane


Very informative and very detailed in explanations.Also pleasant and courteous.I would recommend to anyone.

-Stephanie Brown


Very helpful, very polite and answers every question in a well mannered way.

-kulwinder gill


I really rate this website a lot, you people don't stick and and im sure you try your best to take swift actions for your patients.

-Elijah Mark


Talk to online doctors now and get medical advice, online prescriptions, and referrals within minutes. On-demand healthcare services at your fingertips.