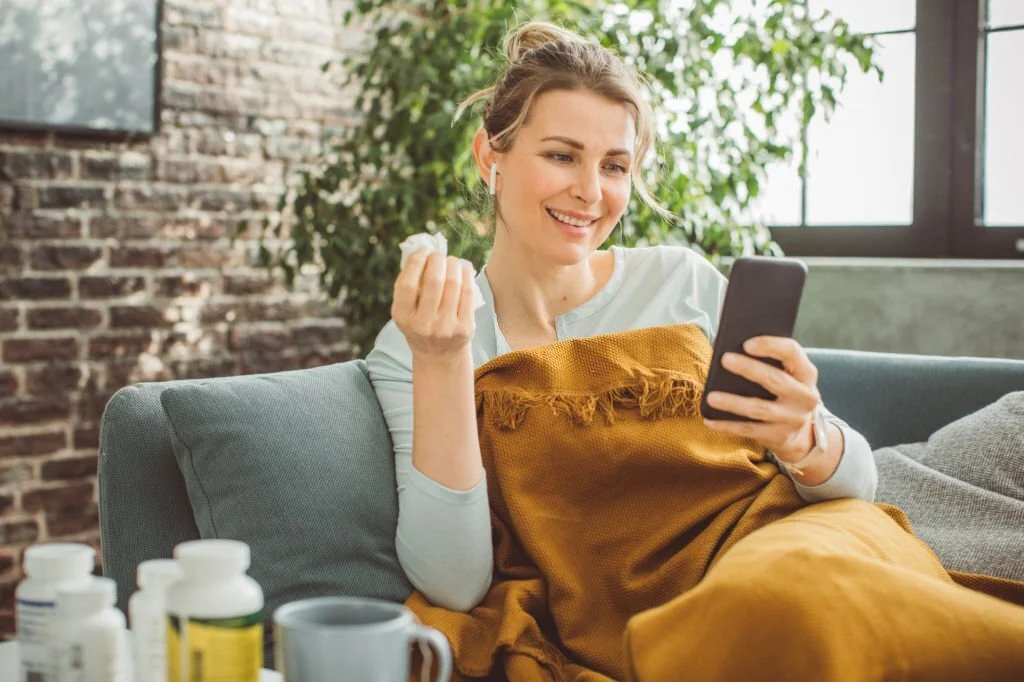 Get Acetazolamide prescription refill online
You can get an Acetazolamide (Diamox) prescription refilled online to prevent or treat heart disease-related edema. Moreover, it is also used to treat seizures and some forms of glaucoma and stop altitude sickness symptoms.
Getting an Acetazolamide ( Diamox) refill online is very straightforward; you can connect with a doctor anytime, anywhere via Your Doctors Online. However, please note that Acetazolamide will only be refilled online after consultation with the doctor and if the treatment is suitable and safe for you.
Request Acetazolamide prescription refill
Get a prescription refill for Acetazolamide online in three easy steps.
Download our app, register and tell us about your medical issue to get started.
Edema
Anemia
STD
UTI

Infections

Covid
Connect with a board-certified doctor. You can chat, send pictures and videos.
Hi I'm Dr. Nicole. How may I help you?
Hi, Dr. Nicole, I am a cardiac patient. Can I get an acetazolamide prescription refill, please?

Our online doctors can help you with your medical issues and give you prescriptions.
Amerge 250 mg twice daily.
Send Prescription
Acetazolamide is a carbonic anhydrase inhibitor in the class of drugs known as diuretics. Its primary mechanism of action involves inhibiting carbonic anhydrase enzymes, leading to decreased bicarbonate production, reducing sodium and water reabsorption in renal tubules, and promoting diuresis.
This medication is unavailable over the counter and typically requires a prescription due to its specific medical indications. Acetazolamide is available in various formulations, including tablets, capsules, and injectable solutions, providing healthcare professionals with options for treating conditions like glaucoma, altitude sickness, and certain types of seizures.
Important information about Acetazolamide
Common side effects of Acetazolamide include tingling or numbness in the extremities, frequent urination, change in taste, dizziness or lightheadedness, and increased sensitivity to sunlight.

Serious side effects of Diamox (Acetazolamide) can include allergic reactions, severe skin reactions (Stevens-Johnson syndrome), severe diarrhea, electrolyte imbalances with irregular heartbeats, blood disorders (easy bruising or bleeding), and liver problems (jaundice).
FAQs about Acetazolamide prescription refill
Is Diamox over the counter?
Diamox, the brand name for acetazolamide, is typically unavailable over the counter. It is a prescription medication, and you must consult a healthcare provider to obtain it.
Does Diamox cause weight loss?
Diamox (acetazolamide) may cause weight loss as a side effect due to increased urination and loss of bodily fluids. However, the weight loss is usually temporary and related to fluid loss, not fat loss.
Why does diamox cause tingling?
Diamox (acetazolamide) can cause tingling or numbness in the extremities due to its effect on the body's acid-base balance. It inhibits carbonic anhydrase, leading to a buildup of acid in the blood, which can affect nerve function. This acidosis can result in nerve-related symptoms like tingling or numbness in the fingers, toes, or other extremities.
How long do Diamox side effects last?
The duration of Diamox (acetazolamide) side effects can vary from person to person. Common side effects like tingling or frequent urination often resolve within a few days to a week as the body adjusts to the medication.
The recommended beginning dose for congestive heart failure is 250–375 mg, taken daily in the morning. The standard dosage for fluid retention brought on by other medications is 250 mg to 375 mg once daily for one to two days, interspersed with a rest day. Drink a glass of water and swallow DIAMOX. You can take DIAMOX with or without food.
How does Acetazolamide work for altitude sickness?
The primary mechanism of action of the medication is the induction of metabolic acidosis and bicarbonate diuresis, which promotes arterial and alveolar oxygenation and breathing. Acetazolamide reduces the duration of high-elevation ventilatory acclimatization from three to five days to just one day.
How long does it take for Acetazolamide to start working?
The experiment demonstrated that whereas diet has a more delayed onset, acetazolamide's benefits are most excellent within the first four to six weeks of treatment. The medication took action sooner than most specialists had anticipated.
How to reduce the side effects of Diamox?
To reduce the side effects of Diamox (acetazolamide), it is essential to maintain good hydration by drinking adequate water, as this can help counteract potential fluid loss from the medication.
How long can you take Diamox for glaucoma?
Diamox is a medication that manages glaucoma symptoms but does not treat the ailment. As a result, you have to take DIAMOX daily. Treatment for glaucoma with Diamox (acetazolamide) usually lasts a long time.
This is the best app..You ask anything and the doctors answer you within minutes, i love it

-Phindile Mkhatshwa


It is a good app, it can be helpful with pictures and be very detailed.

-brooke snow


Wow, these people are such a blessing. Dey give accurate answered to questions asked. Its really too good

-Okiti Stephanie


Impressive work !! Connecting to a doctor was so quick. I am really impressed.

-ASIF Khan


Doctor was really great, fast at responding very helpful

-Chelsey


Chat with them the doctor that I chat with very helpful and answer all my questions I recommend to anyone

-edith bien aime


The best patient doctors that understand and give you useful information ..I'm really thankful.

-Lesego Thejane


Very informative and very detailed in explanations.Also pleasant and courteous.I would recommend to anyone.

-Stephanie Brown


Very helpful, very polite and answers every question in a well mannered way.

-kulwinder gill


I really rate this website a lot, you people don't stick and and im sure you try your best to take swift actions for your patients.

-Elijah Mark


Talk to online doctors now and get medical advice, online prescriptions, and referrals within minutes. On-demand healthcare services at your fingertips.