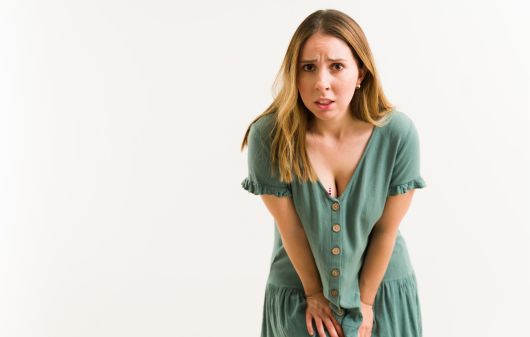 Get Bladder Infection Treatment Online
Bladder infections can be a real problem if you have to use your bathroom more frequently and still feel like going again. This indicates an infection in the bladder which can be bacterial and often cause swelling, leading to contracting cystitis.
Are you feeling a burning sensation while you pee? It is a urinary tract infection. Consult our doctors online at Your Doctors Online for treatment and prescriptions.
How to connect with doctor for bladder infection
Connect with an online doctor and get a prescription online.
Download our app, register and tell us about your medical issue to get started.
Infection
Sexual Health
Obesity
STD
UTI
Allergies
Connect with a board-certified doctor. You can chat, send pictures and videos.
Hi I'm dr. Nicole. How may I help you?
Hi Dr. Nicole, I have swelling, and it burns while urinating. Can you please help?

Our online doctors can help you with your medical issues and give you prescriptions.
Nitrofurantoin 100mg slow-release capsule

Take with food twice a day for a week


Send Prescription
Urinary tract infections can occur as a result of bacterial infections. These infection-causing bacteria are already present in the small and large intestines but don't cause any issues. However, if the bacteria goes into the urine-carrying tube (urethra), it can cause a problem as it causes a bladder infection. Here are some of the symptoms you might experience while having a UTI:
Frequent urination

Blood in urine

Cramps in the lower abdomen

Burning while peeing 

Continuous need to pee
Bacteria causing bladder infection is usually Escherichia coli. The causes of transmitting bacteria into the bladder are:
Wiping back to front after intercourse

Using contraceptive

Inserting tampon

During pregnancy

Post-menopause low estrogen level

Prostate infection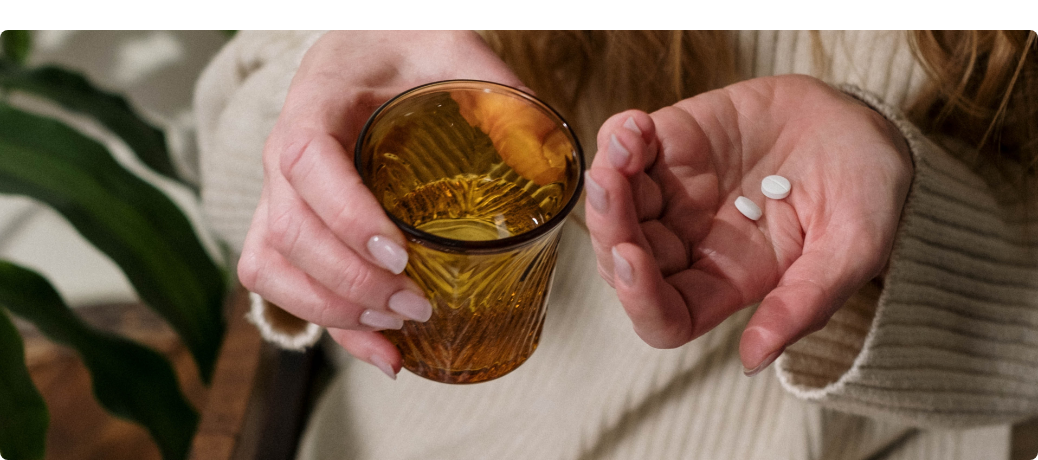 FAQs About Bladder Infection
Can you get UTI medicine without going to the doctor?
Urinary tract infections are usually because of a bacterial infection; an antibiotic treatment is required for its treatment. These antibiotics are prescription only and are not available over-the-counter (OTC).
What is the fastest way to get rid of bladder infection naturally?
Bladder infection treatment at home can be done by taking vitamin C, probiotics, consuming garlic, having cranberries, and practicing good hygiene.
Are there over-the-counter (OTC) treatments for UTIs?
Over-the-counter medications can only relieve pain, like acetaminophen and ibuprofen. These medications can only help ease the symptoms and not treat the infection. You can take the liquid form of these medicines to relieve the symptoms and reduce pain.
Is there a tea that is good for the bladder?
Green tea is a good option for promoting bladder health as catechins present in green tea help protect the healthy cells in the bladder and reduce inflammation of the mucosal lining.
Can you do a virtual visit for a bladder infection?
Yes, you can get antibiotic prescriptions virtually from online doctors at Your Doctors Online. The doctor will ask about your history of urinary tract infection, if there is any, and will prescribe you treatment as per your infection type.
How long to wait for sex after bladder infection treatment?
It is better to wait until the infection is completely gone to avoid worsening the symptoms and the chances of spreading. After two weeks of clearing symptoms and completing the antibiotic course, you can return to normal activities. Sometimes you may get other infections from your partner, even if he is healthy. It happens because your immunity is low during disease, and there are more chances of opportunistic pathogen infections. So don't take risks while being infected.
If I have sex when I have a bladder infection, does my partner need treatment too?
As long as you don't have a sexually transmitted infection, you don't need treatment. However, still, it is best to avoid sex during infection as it can give a chance for opportunistic bacteria to grow and cause further infection along with pain and irritation.
What is a long-term treatment for repetitive bladder infection?
If your bladder infection is recurrent, a low-dose antibiotic should be taken for at least six months to two years, depending upon the severity of the infection and as per the infection-causing strain. Consult a doctor at Your Doctors Online today if you have a repetitive bladder infection.
What is the standard treatment for UTI or bladder infection?
The standard treatment for a bladder infection or any other urinary tract infection is prescription antibiotics, i.e., Sulfonamides like sulfamethoxazole, amoxicillin, nitrofurantoin, etc.
When to get emergency treatment for a bladder infection?
If you experience persistent pain, fever, vomiting, nausea, fatigue, and blood in urine, you must consult a doctor immediately. It indicates a progressive infection and can only be treated after a proper diagnosis from your doctor.
Bladder infection treatment for women who have had stomach cancer?
For patients who have had stomach cancer or are suffering from cancer, a bladder infection is treated with antibiotics that do not interfere with their existing medications. Although studies have shown antibiotics for UTIs, help kill cancer cells as well.
Why does my bladder hurt after yeast infection suppository treatment?
A yeast infection suppository is an antifungal treatment for yeast infections in the vagina. Its side effects include vaginal burning, abdominal pain, and a burning sensation in the vagina. It can only hurt the bladder if the yeast infection has progressed from the vagina to the urethra and bladder.
How long will a bladder infection last without treatment?
A bladder infection does not resolve independently and requires antibiotics for treatment. The persistence depends upon the severity and duration of the infection in the body. It also depends upon your immunity as the lower the immunity will be, the longer the duration of infection and severity of the symptoms will be.
This is the best app..You ask anything and the doctors answer you within minutes, i love it

-Phindile Mkhatshwa


It is a good app, it can be helpful with pictures and be very detailed.

-brooke snow


Wow, these people are such a blessing. Dey give accurate answered to questions asked. Its really too good

-Okiti Stephanie


Impressive work !! Connecting to a doctor was so quick. I am really impressed.

-ASIF Khan


Doctor was really great, fast at responding very helpful

-Chelsey


Chat with them the doctor that I chat with very helpful and answer all my questions I recommend to anyone

-edith bien aime


The best patient doctors that understand and give you useful information ..I'm really thankful.

-Lesego Thejane


Very informative and very detailed in explanations.Also pleasant and courteous.I would recommend to anyone.

-Stephanie Brown


Very helpful, very polite and answers every question in a well mannered way.

-kulwinder gill


I really rate this website a lot, you people don't stick and and im sure you try your best to take swift actions for your patients.

-Elijah Mark


Talk to online doctors now and get medical advice, online prescriptions, refills, lab requisitions and medical notes within minutes. On-demand healthcare services at your fingertips.