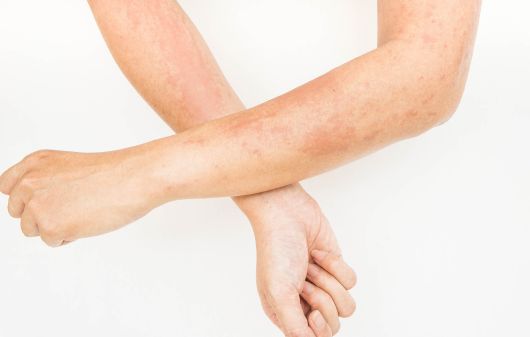 Get Fungal Infections Treatment Online
Fungal infections affect hair, skin, nails, and other body parts like the lungs. The severity can vary from mild to severe depending on the infection site, type of fungus, and its progression. Usually, they clear up with antifungal medications. 
You can get antifungal medications, prescriptions, and treatment from our doctors at Your Doctors Online. 
How to connect with doctor for fungal infections
Connect with a health care professional online in 3 easy steps.
Download our app, register and tell us about your medical issue to get started.
Fungal Infections
Anemia
STD
UTI
Skin
Covid
Connect with a board-certified doctor. You can chat, send pictures and videos.
Hi I'm dr. Nicole. How may I help you?
Hey Dr. Nicole, I have a fungal nail infection. Can you help me?

Our Online doctors can help you with your medical issues and give you prescriptions.
Terbinafine 1% cream

Apply twice a day for two weeks
Send Prescription
Painful or sore mouth, throat, or white patches

Skin changes, such as cracking or peeling

Nail discoloration, thickness, or cracking

Cough, sometimes with blood

Painless lump under the skin

Muscle and joint pain

Shortness of breath

Abdominal pain

Light sensitivity

Blurred vision

Night sweats

Headache

Nausea

Fatigue

Itching

Fever
Fungal infections arise from yeast, molds, and other fungal types. Although most fungi are harmless, a few can lead to diseases, particularly in opportunistic situations such as weakened immune systems. Common fungi causing infections include:
Dermatophytes: These fungi rely on keratin found in hair, nails, and outer skin layers, causing no harm to living tissue.

Candida: Candida albicans, a usually benign yeast residing on the body, can overgrow, resulting in itching and redness and rarely leading to severe infections.

Environmental fungi from soil or water, like Histoplasma, Coccidioides, Blastomyces, and Aspergillus, can also cause infections.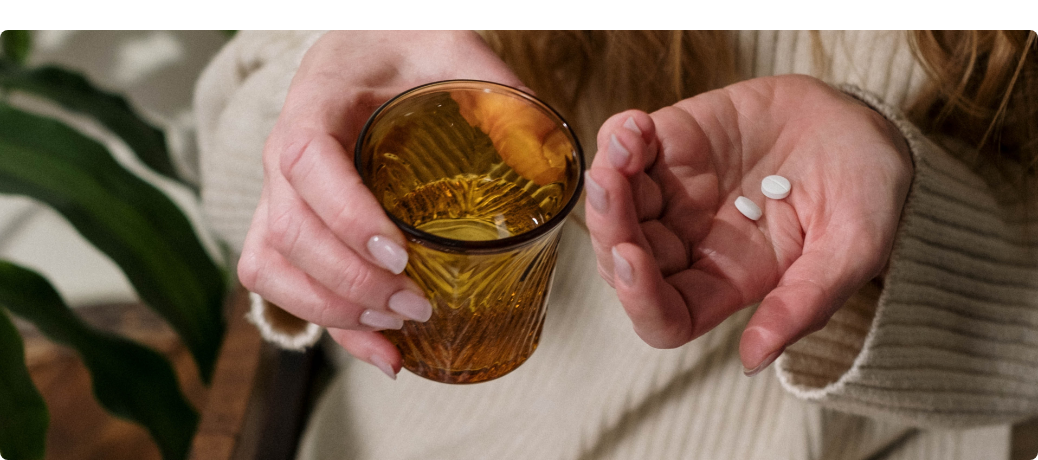 FAQs About Fungal Infections
How do doctors treat fungal infections?
Doctors treat fungal infections via antifungal medications appropriate for the severity and the infection site. For mild symptoms, they suggest low-potency over-the-counter medications. For severe infections, high-strength antifungal medications are prescribed. Consult our doctors at Your Doctors Online for the treatment of your fungal infections.
How to treat fungal infections without going to the doctor?
Fungal infections can be treated at home by consulting an online doctor for prescription and treatment. You can consult with our doctors at Your Doctors Online for the treatment and prescription of fungal infections.
Why is it difficult to treat fungal infections?
Fungal infections are treated with antifungals, but if the course is not completed, the fungus develops resistance over it, and the infection persists even with the medication.
Can fungi be treated with antibiotics?
Fungal infections are caused by a fungus, which requires antifungals for the treatment, not antibiotics. Antibiotics only target bacterial infections. Using antibiotics for fungal infections is unnecessary.
What are the best treatments for face fungal infections?
For facial fungal infections, most providers prescribe topical ointments and creams. A doctor may recommend antifungals with higher potency if the infection is severe. Consult our doctors at Your Doctors Online for the treatment and prescription of facial antifungals.
Are there over-the-counter treatments available for fungal skin infections?
Some over-the-counter medications can be administered for acute infections, like zinc pyrithione soap, selenium sulfide 1% lotion, clotrimazole cream, terbinafine, or miconazole. Note that these antifungals are low in strength and can only treat mild infections. Their stronger counterparts with higher potency and effectiveness are available upon prescription at Your Doctors Online.
Is it necessary to consult a doctor for the treatment of fungal infections?
Over-the-counter antifungals can help for mild infections, but for severe infections, you need more potent antifungals available on prescription only. You can consult a doctor at Your Doctors Online for the prescription of appropriate antifungals for your condition.
What are the potential complications of untreated fungal infections?
Fungal infections, if severe, can cause many complications, including permanent skin damage and even death in case of infection in the brain. Consult our doctors at Your Doctors Online for the treatment and prescription of fungal infections.
What is the standard duration of treatment for fungal infections?
To treat fungal infections, a window of two weeks is a standard duration. However, it takes 4-6 weeks to recover from the skin and hair infection.
What is the best approach to treating treatment-resistant fungal infections?
Amphotericin B is effective in people who are resistant to common antifungal medications. Antifungal resistance is most common in people with compromised immune systems. The most effective antifungals, like fluconazole and echinocandin, don't work on people with compromised immunity.
This is the best app..You ask anything and the doctors answer you within minutes, i love it

-Phindile Mkhatshwa


It is a good app, it can be helpful with pictures and be very detailed.

-brooke snow


Wow, these people are such a blessing. Dey give accurate answered to questions asked. Its really too good

-Okiti Stephanie


Impressive work !! Connecting to a doctor was so quick. I am really impressed.

-ASIF Khan


Doctor was really great, fast at responding very helpful

-Chelsey


Chat with them the doctor that I chat with very helpful and answer all my questions I recommend to anyone

-edith bien aime


The best patient doctors that understand and give you useful information ..I'm really thankful.

-Lesego Thejane


Very informative and very detailed in explanations.Also pleasant and courteous.I would recommend to anyone.

-Stephanie Brown


Very helpful, very polite and answers every question in a well mannered way.

-kulwinder gill


I really rate this website a lot, you people don't stick and and im sure you try your best to take swift actions for your patients.

-Elijah Mark


Talk to online doctors now and get medical advice, online prescriptions, refills, lab requisitions and medical notes within minutes. On-demand healthcare services at your fingertips.