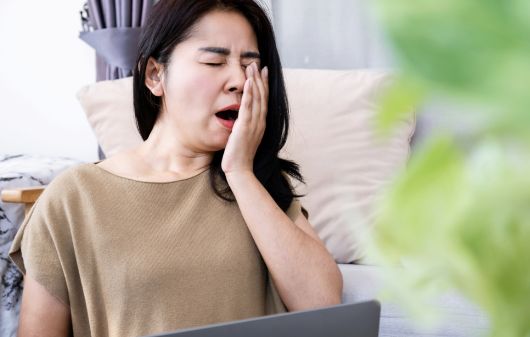 Get Chronic Fatigue Treatment Online
Chronic fatigue syndrome (CFS) is when you feel extreme tiredness that doesn't go away even with rest. It's also called myalgic encephalomyelitis (ME) or systemic exertion intolerance disease (SEID). The exact causes are still unclear but might involve factors like infections or stress.
Consult our doctors at Your Doctors Online for the prescription refill of chronic fatigue syndrome.
How to connect with doctor for chronic fatigue
Connect with a health care professional online in 3 easy steps.
Download our app, register and tell us about your medical issue to get started.
Chronic Fatigue
Anemia
STD
UTI
Skin
Covid
Connect with a board-certified doctor. You can chat, send pictures and videos.
Hi I'm dr. Nicole. How may I help you?
Hi Dr. Nicole, I have chronic fatigue syndrome. Can you provide me with a refill of my prescription?

Our online doctors can help you with your medical issues and give you prescriptions.
Tricyclic amitriptyline 20mg

Take twice a day for a month
Send Prescription
Some of the symptoms of chronic fatigue syndrome include: 
Inability to concentrate

Fatigue and weakness

Muscle and joint pain

Tender lymph nodes

Sensitivity to light

Low-grade fever

Forgetfulness

Mood swings

Depression

Headache

Confusion

Insomnia
The exact cause of chronic fatigue syndrome (CFS) remains unknown, but several factors are thought to contribute:
Genetics: CFS may have a genetic component, as it appears to run in families.

Infections: Some cases of CFS develop following viral or bacterial infections.

Physical or Emotional Trauma: Injury, surgery, or significant stress might precede the onset of CFS in some individuals.

Energy Usage Issues: Some CFS patients have problems converting fats and sugars into energy.
Researchers speculate that factors like viruses, a weakened immune system, stress, and hormonal imbalances may contribute. The CDC suggests that CFS could be the end stage of different conditions. While weakened immune systems and abnormal hormone levels have been observed, their exact role remains uncertain. Deficiencies in vitamins like B2 and B12 have also been noted in some cases, but their impact is unclear.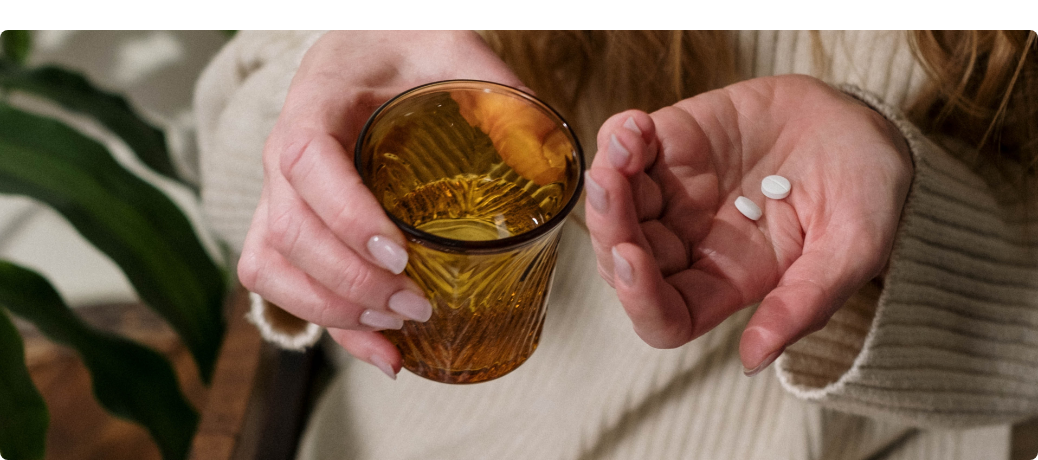 FAQs About Chronic Fatigue
What is the latest treatment for chronic fatigue syndrome?
The latest treatment for chronic fatigue patients includes anhydrous capsules of enol oxaloacetate, which showed significant improvement in chronic fatigue within six weeks. Consult a doctor for the best treatment regime for your condition.
How to treat chronic fatigue after covid?
Coronavirus patients suffer extreme weakness and fatigue after and during the viral infection. This condition can be improved with pain relief medications, massage therapies, and stress management strategies. Consult now to get the prescription refills for chronic fatigue.
How do you reverse chronic fatigue?
Chronic fatigue can be reversed using movement therapies, breathing exercises, muscle relaxation techniques, and anti-anxiety medications. Your doctor may prescribe a combination of physical strategies and medications for better results. Consult our doctors now at Your Doctors Online to prescribe drugs for chronic fatigue.
What is the best over-the-counter medication for chronic fatigue?
Some nonsteroidal anti-inflammatory drugs (NSAIDs) like naproxen, ibuprofen, and acetaminophen can help improve chronic fatigue symptoms like pain, inflammation, and fatigue. However, over-the-counter options are low potency, and patients may require higher strength options available only upon prescription for chronic fatigue.
What can online doctors do for extreme fatigue treatment?
Online doctors at Your Doctors Online can provide antihistamines, antidepressants, nonsteroidal anti-inflammatory drugs (NSAIDs), and anti-anxiety medicines. Our doctor gives you the best treatment option for your condition.
Can pregnancy cure chronic fatigue?
Chronic fatigue syndrome varies from person to person. In some pregnant women, the symptoms improve; in others, the symptoms worsen. In either case, getting advice from your gynecologist for the best treatment regime is essential.
This is the best app..You ask anything and the doctors answer you within minutes, i love it

-Phindile Mkhatshwa


It is a good app, it can be helpful with pictures and be very detailed.

-brooke snow


Wow, these people are such a blessing. Dey give accurate answered to questions asked. Its really too good

-Okiti Stephanie


Impressive work !! Connecting to a doctor was so quick. I am really impressed.

-ASIF Khan


Doctor was really great, fast at responding very helpful

-Chelsey


Chat with them the doctor that I chat with very helpful and answer all my questions I recommend to anyone

-edith bien aime


The best patient doctors that understand and give you useful information ..I'm really thankful.

-Lesego Thejane


Very informative and very detailed in explanations.Also pleasant and courteous.I would recommend to anyone.

-Stephanie Brown


Very helpful, very polite and answers every question in a well mannered way.

-kulwinder gill


I really rate this website a lot, you people don't stick and and im sure you try your best to take swift actions for your patients.

-Elijah Mark


Talk to online doctors now and get medical advice, online prescriptions, refills, lab requisitions and medical notes within minutes. On-demand healthcare services at your fingertips.