Is Vagisil Good for Yeast infections?
Vagisil is an over the counter medication that can give you an immediate relief for your vulva's itching skin. However, it won't aid you in permanently getting rid of the yeast infections. Vagisil is comprised of benzocaine and resorcinol which are numbing compounds that obstruct nerve signals in your body.

It's extremely helpful in minimizing pains, irritations or soreness that were caused by vaginal yeast infections, but Vagisil won't cure the actual vaginal yeast infections. Vagisil also contains some possibly irritating and harmful components that would be best to be avoided while having vaginal yeast infections.
What Chemicals are in Vagisil?
5 percent benzocaine
2 percent resorcinol
Water
Cetyl alcohol
Glyceryl stearate
PEG-100 stearate
Mineral oil
Isopropyl palmitate
Aloe barbadensis leaf extract
Tocopheryl acetate
Retinyl palmitate
Corn oil
Cholecalciferol
Lanolin alcohol
Fragarance
Methylparaben
Carbomer
Isopropyl myristate and stearate
Sodium sulphite
Triethanolamine
Trisodium HEDTA
Maltodextrin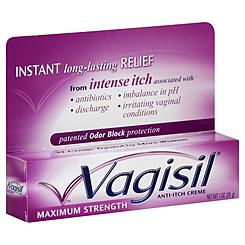 What's clearly visible is that Vagisil has alcohol components which can be irritants and even upset the bacterial flora around everyone's vagina. An artificial sugar called maltodextrin supplies food to yeast cells and facilitates them to blossom. And it includes parabens that are possibly carcinogenic compounds.
Possible Vagisil Alternatives
If you want to permanently eliminate the vaginal yeast infections, it would be better to use antifungal suppositories and creams or natural remedies like aloe vera, coconut oil or boric acid suppositories instead of Vagisil. They are composed of scientifically proven compounds that kill Candida cells or yeast and give a long lasting alleviation of itching and pain.

Antifungal Creams and Suppositories for Yeast Infections
Clotrimazole, miconazole or tioconazole are antifungal compounds that are included in antifungal suppositories and creams. They have been exhibited to have powerful results against various Candida species and are usually effective in just a few days. Monistat is the most sought after antifungal cream.
The box includes seven prefilled safe contraptions that are very helpful in applying the cream into your vagina for seven successive nights and external cream that helps in relieving the itching. The cream consists of miconazole, which is a powerful antifungal compound that helps in getting rid of vaginal yeast infections in just a few days. Great relief is expected to be experienced after just one night of use.
Natural Remedies for Yeast Infections
You can't keep away from touching possibly irritating and harmful compounds when you use antifungal creams and suppositories because they are used in the preservation or texture improvement of the products. That's what they have in common with Vagisil.
If you think an all-natural alternative for the cure of yeast infections would be better for you, there are various options easily available. The most common ones are coconut oil, tea tree oil, and aloe vera.
Aloe vera has scientifically proven antifungal components that provide immediate results. You can try to make your own aloe vera suppositories using aloe vera gel. The following are the easy to follow steps on how to do it.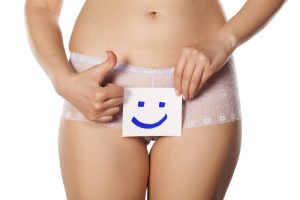 How to Make Aloe Vera Suppositories
Choose an ice cube tray that has small round holes
Combine an ounce of aloe vera gel with 8 ounces of coconut oil in a container wherein you can also add a few drops of tea tree oil
Distribute the mixture evenly onto the tray and keep it in the freezer
Once already in solid form, insert one overnight
Remember to use a pad for the leakage
You can also apply some aloe gel on your vulva for immediate alleviation of the itching. If fresh aloe vera is within reach, don't use the gel. Use the pulp from the leaves instead. It is important to note that you should talk to a doctor really quickly before making or using any alternative treatments.

Are You Still Going to Use Vagisil?
Vagisil can definitely aid in relieving the symptoms of vaginal yeast infections, but as previously mention, it won't get rid of the actual yeast infections. A better alternative to Vagisil would be to get an antifungal medication or natural treatments to permanently eliminate the yeast infections. If you've noticed that the symptoms remain, consult your doctor.
Do you have questions about yeast infections, Vagisil, or Monistat? You're in luck, because we have doctors. Talk to a doctor for free today to get all your sexual and vaginal health questions answered from the privacy of your home.
Submitted by Dr. Richard Honaker: https://www.bestdocsnetwork.com/doctors/richard-honaker/