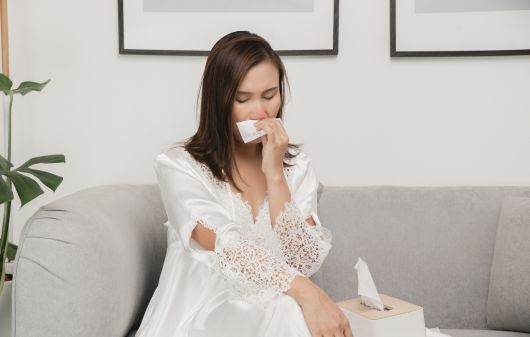 Get Allergic Rhinitis Treatment Online
Allergic rhinitis occurs due to the inflammation of the nasal passage when exposed to allergic triggers like pollen, dust, mold spores, or animal dander. It starts with flu-like symptoms causing sneezing, itching, runny nose, watering of eyes, and congestion.
Consult our doctors at Your Doctors Online for the treatment and prescription of allergic rhinitis online.
How to connect with doctor for allergic rhinitis
Connect with a health care professional online in 3 easy steps.
Download our app, register and tell us about your medical issue to get started.
Allergy
Anemia
STD
UTI
Skin
Covid
Connect with a board-certified doctor. You can chat, send pictures and videos.
Hi I'm dr. Nicole. How may I help you?
Hi Dr. Nicole, I have allergic rhinitis. Can you help me?

Our online doctors can help you with your medical issues and give you prescriptions.
Loratadine 10mg

Take once a day for a week
Send Prescription
Allergic rhinitis stems from an immune system's misinterpretation of harmless airborne substances as threats, prompting the production of antibodies like immunoglobulin E (IgE). Upon subsequent exposure, these antibodies trigger the release of chemicals, including histamine, leading to nasal inflammation and symptoms like sneezing and congestion. 
Allergic rhinitis typically presents symptoms resembling a cold triggered by exposure to allergens. These manifestations emerge shortly after encountering the allergen, including: 
Sneezing

Itchiness in the nose, throat, or roof of the mouth

Congestion or blocked nose

Runny nose

Allergic conjunctivitis (red, itchy, watery eyes)

Coughing

Postnasal drip (mucus trickling down the throat)

Allergic shiners (swollen, bruised-like skin under the eyes)

Fatigue, often due to disrupted sleep
While some experience seasonal symptoms from sensitivity to specific allergens like tree or grass pollen, others suffer from year-round allergic rhinitis. Although most individuals have manageable symptoms that respond well to treatment, a subset might endure persistent and severe manifestations that disrupt daily life and sleep.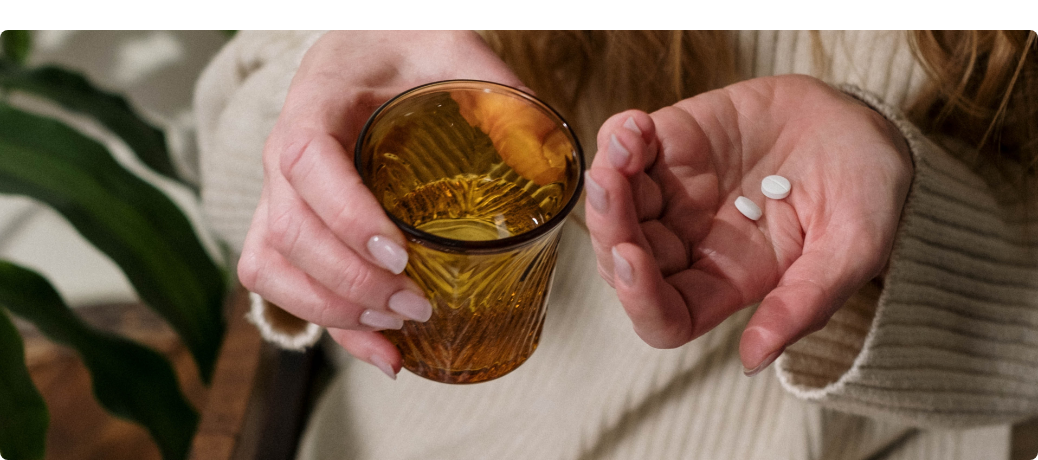 FAQs About Allergic Rhinitis
Rhinitis can be treated with nonsedating antihistamines if the symptoms are mild. However, in chronic cases, you must see a doctor and get the prescription medications per the diagnosis. Consult our doctors at Your Doctors Online for treating and prescribing rhinitis medications.
What is the best treatment for non-allergic rhinitis?
Non-allergic rhinitis can be treated with nasal sprays and lifestyle changes to avoid the triggers. The prescription nasal sprays include azelastine or olopatadine hydrochloride. Get a prescription now for non-allergic rhinitis from home at Your Doctors Online.
How can I effectively treat allergies without going to the doctor?
The best treatment for allergies is to avoid the triggers. Other practices include using a HEPA filter, keeping your home allergen-free, using saline nasal wash, and staying hydrated. If your allergy is seasonal, use antihistamines during allergy season. Consult a doctor now to get the right type and dosage of antihistamines for yourself.
What are the common treatments for allergic rhinitis?
The most common treatment for allergic rhinitis is non-sedating oral antihistamines like cetirizine or loratadine. Consult a doctor at Your Doctors Online for the prescription of antihistamines.
How can I manage allergic rhinitis symptoms at home?
Using decongestants, saline nasal wash, and antihistamines to manage allergic rhinitis. However, if you experience any severe or persistent symptoms, consult a doctor at Your Doctors Online for urgent care treatment.
What's the difference between allergic and non-allergic rhinitis, and how are they treated differently?
Allergic rhinitis is triggered because of the allergen. In contrast, non-allergic rhinitis occurs due to non-infectious and nonallergic triggers like changes in air pressure, seasonal changes, or environmental triggers like smoke.
What happens if rhinitis is left untreated?
If left untreated, rhinitis can cause complications like development of nasal polyps, sinusitis, etc. Nasal polyps are non-cancerous sacs of inflamed connective tissue, mucus, and blood vessels buildup in the nasal cavity. However, sinusitis is the nasal inflammation that causes swelling and obstruction of airways, trapping the fluid inside the airways. Consult a doctor now at Your Doctors Online for the timely treatment of rhinitis.
Can you permanently get rid of rhinitis?
Rhinitis can be managed by avoiding triggers and taking medication that normalizes the condition. But it can come back and persist if exposed to triggers repeatedly. Medications and management can only improve the symptoms.
This is the best app..You ask anything and the doctors answer you within minutes, i love it

-Phindile Mkhatshwa


It is a good app, it can be helpful with pictures and be very detailed.

-brooke snow


Wow, these people are such a blessing. Dey give accurate answered to questions asked. Its really too good

-Okiti Stephanie


Impressive work !! Connecting to a doctor was so quick. I am really impressed.

-ASIF Khan


Doctor was really great, fast at responding very helpful

-Chelsey


Chat with them the doctor that I chat with very helpful and answer all my questions I recommend to anyone

-edith bien aime


The best patient doctors that understand and give you useful information ..I'm really thankful.

-Lesego Thejane


Very informative and very detailed in explanations.Also pleasant and courteous.I would recommend to anyone.

-Stephanie Brown


Very helpful, very polite and answers every question in a well mannered way.

-kulwinder gill


I really rate this website a lot, you people don't stick and and im sure you try your best to take swift actions for your patients.

-Elijah Mark


Talk to online doctors now and get medical advice, online prescriptions, refills, lab requisitions and medical notes within minutes. On-demand healthcare services at your fingertips.