Out of the general American adult population, 59 percent have used a medical website to search for symptoms instead of going to a primary care medical professional. The University of Phoenix college of Health Professionals conducted the survey.
They had 2,201 respondents from diverse demographic cultural and socioeconomic circumstances who finished an online survey. The gathered data gives compelling revelations about the adoption of online healthcare and other related technologies.
As stated by the Executive Dean for the College of Health Professions, the field of healthcare is changing to a more patient-focused representation that utilizes technology. This gives access to communication instruments, and constructs a platform for patient involvement.
Technology is Enhancing the Overall Healthcare Experience for Patients
With the change that's currently happening, it's very important for patients to gain access to these technologies and for them to see these advancements as vital resources for enhancing their overall healthcare experience.
This is particularly more critical in remote areas where primary care is not available and access to online healthcare and virtual doctors could be the only options.
In the survey, the respondents were asked about their general online healthcare involvements like using online health records, online appointment booking, online chat features, text message appointment reminders, and even e-prescription refills. Virtual doctors were never mentioned in the survey and primary care had no part at all.
Only 25 Percent of People Accessed Their Online Health Records
With regard to online health records, 37 percent of the respondents stated that they recently had access to their records, though only 25 percent of them mentioned that they had used their accessed online health records in the last 12 months. Seventy-four percent have rated online health records access as slightly or extremely important.
This feature is particularly helpful in keeping track of your health and with the use of this kind of online healthcare you can avoid going to another place just to get to a primary care provider. You can even opt for communicating with virtual doctors if you have further questions.
In terms of appointment booking, 27 percent of the respondents had access. Only 15 percent of them had utilized it in the last 12 months. Fifty-nine percent have considered it vital.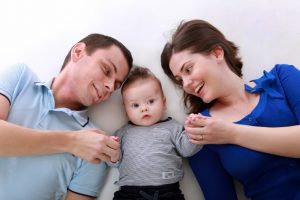 Appointment Booking Online for Virtual Doctors Offers Peace of Mind
This online healthcare feature will be beneficial for those who want to make sure that they will be taken care of when they visit their primary care provider or when they call their virtual doctors.
Out of all the mentioned features above, online chat had the lowest acceptance or endorsement. Only 17 percent had access and only five percent are actually using it. However, 49 percent still rated it as relatively or exceedingly important.
This will be instrumental in finding and exchanging health details with patients who have the same problems as yours. It can be therapeutic by means of sharing your experiences and can also be informative if you're looking for a reliable primary care provider near your area or for trusted virtual doctors.
Of all the respondents, 28 percent had used text message appointment reminders and 35 percent had access to this feature. 64 percent have rated these reminders as crucial to their health and care.
Everybody needs to be reminded of appointments or important days. This online healthcare feature helps people get to their primary care appointments on time and be available online for the scheduled call with their virtual doctors.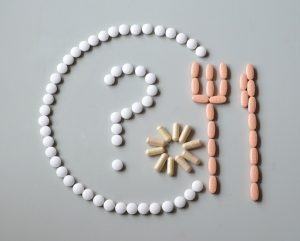 72 Percent of People Said E-Prescriptions are a Vital Resource
Lastly, 39 percent of the respondents had access to e-prescriptions. 26 percent had made use of this access in the past year and 72 percent deemed it a vital resource for their general online healthcare.
This feature definitely saves time for all of those who are involved. Virtual doctors will be able to directly send a prescription order to a pharmacy for the patients' convenience.
Specific demographic progressions supported through each of the technologies were asked in the survey and in each category except for the chat services, women were substantially more inclined than men to have used the technology.
This can be justified by the reality that women are the usual caregivers and are mostly responsible for the overall healthcare of a family. Online healthcare tools have definitely helped make women's caregiving responsibilities easier to manage.
Whether people choose to visit a primary care provider or call virtual doctors, what matters is people get the professional care that they need. In almost all categories, utilization of technology is oftentimes correlated with income and level of education.
Income, Language and Ethnicity May Play a Significant Role in Usage
For example, in prescription, 38 percent of them have a $100,000 income or more per year and had taken advantage of the feature in the last 12 months. Only 21 percent of them have less than $50,000 income per year. This may indicate a financial gap for online healthcare.
The correlations with ethnicity were not as constant and were unpredictable. Actually, in the online chat feature, Hispanic people were over 50 percent more inclined to using it as compare to people who have identified as white. An explanation for this is that chat tools are less complicated to use when there's a language barrier.
This way, those who have language difficulties get to ask those who can guide them in what's the next step that they should take or contact which primary care providers and virtual doctors will be able to understand them.
The entire survey questioned about multiple issues that go beyond just the technology. Other aspects like the qualities that the respondents appreciated in their providers and even those that involve insurance coverage decisions were asked.
The gathered information about online healthcare exhibits that technology is only a piece of the puzzle in regards to patient care.
Even though recent advanced technologies are good resources that we must rely on to aid in the enhancement of communication, interpersonal skills are still the building blocks for safeguarding the patients' trust and for their overall better care. Even virtual doctors invest in interpersonal relationships with their patients.
Talk to a doctor for free today with Dr. Chat. You can ask our panel of North American doctors and specialists anything. Get the peace of mind about your health and wellness you need and deserve with yourdoctors.online.
Need help? Consult With an Online Doctor Available 24/7!