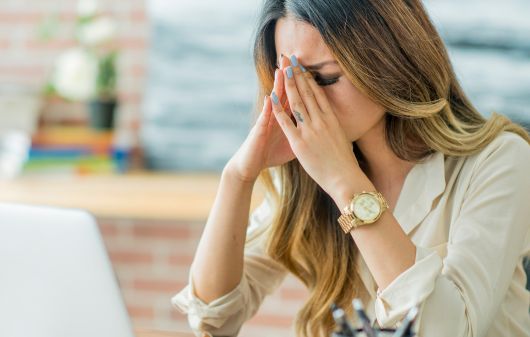 Get Migraine treatment online
Are you feeling a recurring headache marked by throbbing pain on one side of the head? Migraine can be triggered by intense sunlight, nausea, noise, vomiting, smoke, and odor.
If you experience migraine attacks, consult our online doctor at Your Doctors Online without leaving your home and get the prescription and treatment right away.
How to connect with doctor for Migraine
Connect with a health care professional online in 3 easy steps.
Download our app, register and tell us about your medical issue to get started.
Migraine
Anemia
STD
UTI
Skin
Covid
Connect with a board-certified doctor. You can chat, send pictures and videos.
Hi I'm Dr. Nicole. How may I help you?
Hi Dr. Nicole, I have had a migraine attack since morning. Can you help me?

Our online doctors can help you with your medical issues and give you prescriptions.
Sumatriptan Oral Tablet 50mg

Take once a day for three days
Send Prescription
How do I know if I have a Migraine?
The following are the symptoms of migraine:
Moderate to severe throbbing pain, which gets worse with movement

Sweating, temperature changes, and poor concentration

One-sided headache affecting the face and neck

Dizziness and abdominal pain

Numbness in hands or face

Sensitivity to noise and light

Nausea and vomiting

Difficulty speaking

Difficulty in vision
The exact cause is uncertain, but it's linked to abnormal brain activity affecting nerves, chemicals, and blood vessels. Genetic factors play a role, as about half of those with migraines have a family history.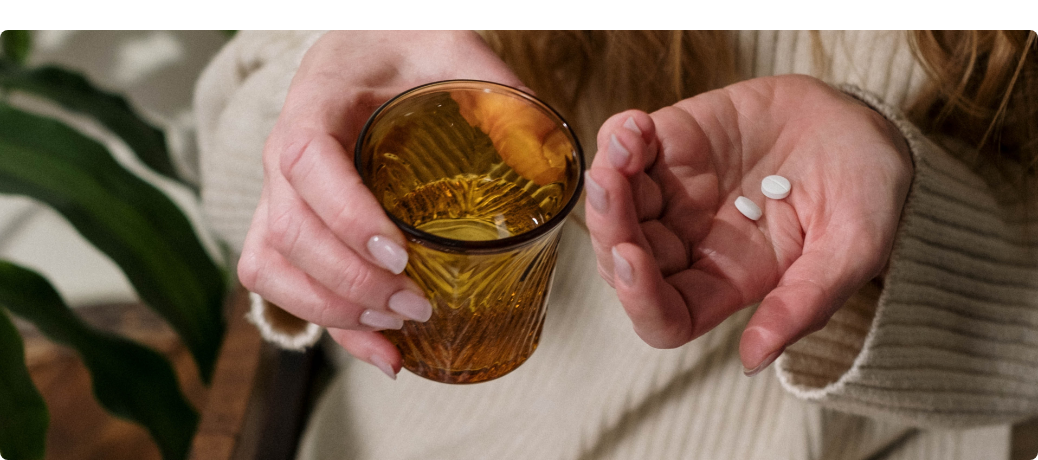 FAQs about Migraine treatment online
A migraine is a severe form of headache that occurs in one side of the head and is accompanied by throbbing recurrent pain episodes.
Can migraines be a symptom of something else?
Persistent migraines are signs of underlying medical issues like brain hemorrhage, tumor, or stroke. If you suffer from any of these conditions, migraine attacks are a symptom. It is better to get a proper diagnosis if the signs are frequent.
Are there any specific medications or treatments for migraines during pregnancy?
Migraines can be treated during pregnancy with low-dosage pain relief medications, including non-steroidal anti-inflammatory drugs (NSAIDs) like aspirin, verapamil, or amitriptyline.
What is the new treatment for migraine sufferers?
Migraine's recent treatment approved by Food and drug administration (FDA) is calcitonin gene-related peptide (CGRP) receptor antagonist nasal spray. It helps treat migraine with or without aura in adults. It is released under the name Zavegepant.
When to see a doctor for migraines?
If your migraine is consistent for days or is recurrent and comes back occasionally, consult a doctor to diagnose and treat the underlying issue. You can see a doctor at Your Doctors Online for the treatment and prescription of migraine online.
What can I give my 12-year-old for a migraine?
If the child suffers from a migraine, it is best to consult a doctor before self-treating. Some over-the-counter medications given in check can help with their migraine, like acetaminophen or ibuprofen.
How to treat Menstrual Migraines immediately?
If your migraine trigger is menstruation, a rapid relief migraine medication, i.e., triptan (sumatriptan), can take care of the early signs of a migraine attack. Your doctor may prescribe a nonsteroidal anti-inflammatory drug (NSAID) like naproxen and triptan for more efficacy.
What should I do if my current migraine treatment is not effective?
Doctors mainly prescribe higher-strength nonsteroidal anti-inflammatory drugs (NSAIDs) for migraine pain relief. However, if they don't work, your doctor may prescribe the latest treatment for migraine: CGRP inhibitors and Lasmiditan drugs. They work by targeting particular nerve endings or receptors to block them to get pain relief.
Can I continue using migraine treatments long-term, and are there any risks associated with them?
Migraine medications are high-potency drugs that should not be overused as they can worsen your migraine instead of relieving it. Take prescription-only medications only as per your provider's directions.
Can I use over-the-counter pain relievers for migraine treatment?
Some over-the-counter medications like acetaminophen can help relieve mild to moderate headaches. However, it cannot cure high-intensity migraine, and you might need higher-strength painkillers available upon prescription for migraine.
How painful is a severe migraine?
A severe migraine is painful enough that it interferes with daily activities. It also causes other symptoms like nausea, vomiting, and sensitivity to light or sound.
What is the best treatment for migraine?
Some prescription drugs for treating migraines include sumatriptan and rizatriptan. They work by blocking the pathways and pain receptors in the brain. These medicines come in different formulations, like nasal sprays, shots, and pills.
This is the best app..You ask anything and the doctors answer you within minutes, i love it

-Phindile Mkhatshwa


It is a good app, it can be helpful with pictures and be very detailed.

-brooke snow


Wow, these people are such a blessing. Dey give accurate answered to questions asked. Its really too good

-Okiti Stephanie


Impressive work !! Connecting to a doctor was so quick. I am really impressed.

-ASIF Khan


Doctor was really great, fast at responding very helpful

-Chelsey


Chat with them the doctor that I chat with very helpful and answer all my questions I recommend to anyone

-edith bien aime


The best patient doctors that understand and give you useful information ..I'm really thankful.

-Lesego Thejane


Very informative and very detailed in explanations.Also pleasant and courteous.I would recommend to anyone.

-Stephanie Brown


Very helpful, very polite and answers every question in a well mannered way.

-kulwinder gill


I really rate this website a lot, you people don't stick and and im sure you try your best to take swift actions for your patients.

-Elijah Mark


Talk to online doctors now and get medical advice, online prescriptions, refills, lab requisitions and medical notes within minutes. On-demand healthcare services at your fingertips.