Last modified: August 2, 2019
Richard Honaker M.D.View Full Profile
International Women's Day is certainly a day to reflect on the courage of women. It is a day to relish in the accomplishments and also the struggles that still face women too. It is a global event that can sway change. To encourage change, here are a few health tips to keep women strong to continue their powerful place in the world.
29 Secret Health Tips for International Women's Day
Get the Right Answers from Doctors
1. Realize what you want from your doctor, whether it is a second opinion, diagnosis, or referral. This is one of the best health tips for International Women's Day.
2. Stay focused on what you need, rather than what your doctor wants or suggests.
3. Never be embarrassed to ask a doctor the questions you need and deserve answers for, whether online or in their office.
4. Trust your doc and tell him or her what supplements you're taking to ensure quality health recommendations. You certainly don't want any side effects from mixing prescription meds with supplements.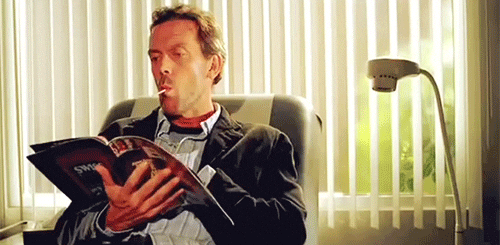 Reduce Your Cancer Risk
5. Get the facts about cancer in your family. It may take some digging, but knowing about any cancer family history can be lifesaving.
6. Get your daily dose of vitamin D. This is on average 800 to 1,000 IUs daily, but consult with a doctor to know for sure.
7. Get regular breast exams and talk to your doctor about PCOS and HPV. International Women's Day can be about health tips and learning about STDs.
Know What Obesity Looks Like
8. Examine body weight percentage for your unique physique, and not what the scale is telling you. A small percent reduction in body fat can prevent many health risks.
9. Eat foods with water to get fewer calories and feel fuller. Fruits and veggies are perfect! Stay strong and celebrate International Women's Day with more health tips.
Have More Sex
10. Having more sex and orgasms can increase your emotional wellbeing and boost your immune health. This is certainly one of the most fun health tips for International Women's Day. You can employ a partner, or you can use a little battery operated help too.
11. Sex is healthy and a form of exercise. Burn up to 100 calories having sex, and get other health benefits like increased heart health and better blood pressure. And sex is free!
Party Responsibly
12. Keep alcohol consumption to a minimum for better health. After two or three drinks, hit the road and drink plenty of water before bedtime. If you smoke, just stop. Use International Women's Day as motivation to quit!
Improve Heart Health on International Women's Day
13. Salt can be tasty, but to keep your ticker working at optimal levels, reduce your salt intake. Your blood pressure will thank you for these health tips.
14. Hang your upper body off your bed for a few minutes prior to bedtime. This will boost blood flow to your lungs and heart, and could improve your posture too.
Know the Health Tips Healthy Women Use Daily
15. Healthy habits are important, and with daily goals other healthy women strive for can be beneficial. Walking a few blocks right after work can be a great healthy habit to start.
16. Visit health sites dedicated to women. For International Women's Day, you are visiting us, which is a great start.
17. Focus on your future to ensure these health tips stay with you for the long run. Remember that great health is a marathon, not a sprint.
Give Your Immune Health a Boost
18. Many women will try to power through if sick. That mental toughness is certainly a big aspect of International Women's Day. But let your body rest and heal when needed.
19. One of the greatest immune boosting health tips of all time . . . wash your hands.
Skin Cancer is No Joke
20. Preventing skin cancer is essential for women. Give yourself a monthly inspection to spot any strange moles, markings that look down right scary!
21. When celebrating International Women's Day, wear a hat if it is sunny out. Sunblock can also be used on your scalp too. This is one of the most important skin cancer health tips.
Make Happiness a Priority
22. When reflecting on health and wellness this International Women's Day, be sure to make happiness a priority. Having a pet is one of the health tips that can improve both mental and physical health.
23. Actually have a meaningful connection, in person, with a friend or family member. This means no Facebook, Twitter, or other apps that offer little real interaction.
24. Avoid negative people. They will rub off on you, and it is not a good plan when making happiness a priority.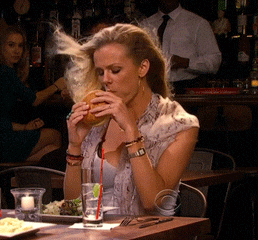 Eat Healthier
25. Make this International Women's Day a moment you change your eating habits. If you don't think a food will make you a stronger more powerful woman, don't eat it.
26. Use canola oil when you cook. It has less saturated fat and more omega 3 fatty acids, making it one of the best cooking health tips.
27. Take your menu to other cultures. Eating new things is great for the taste buds, but worldly spices like turmeric and cinnamon are fantastic for your health.
Get Better Sleep
28. Stop using the snooze button. If you break up your sleep with constant snooze alarms, you are messing with the sleep cycle. This could lead to being more tired.
29. Have a nice dark cave without smartphones or TVs in it. These light distractions can mess with your melatonin production.
Bonus: Bedrooms are for sleep and sex. If you limit distractions in the bedroom, you can get more of the two mentioned health tips.
International Women's Day can be a time to reflect. It can also be a catalyst to better health and wellness. The above health tips are only the half of it. There are many healthy ways you can cultivate a more powerful womanly presence for the future. How are you celebrating today?
Submitted by Dr. Richard Honaker: http://www.independentmedicalexaminer.com/IME-Directory/Virginia/Dr-Richard-A-Honaker-MD.asp
Disclaimer: This article provides general information and is not intended to diagnose, treat or cure any disease or medical condition. If you require specific advice, please consult one of our medical professionals through the app. However, in case of an emergency, please call 911.