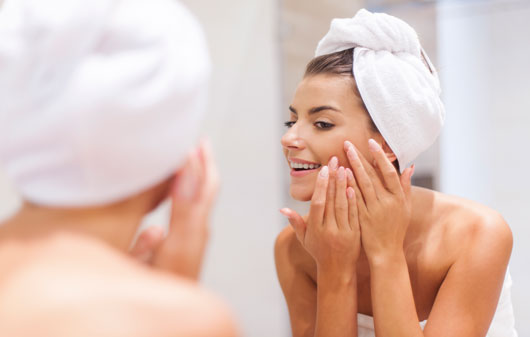 Skin Allergies Treatment & Prescriptions Online
Skin allergies result from an allergic reaction to an allergen or irritant, which results in red, itchy, swollen or rough skin. If you are experiencing any form of skin allergy, get a prescription for the best allergy medicine for itchy skin with the help of our board-certified online skin specialist within minutes.
How to Connect with a Skin Specialist Online?
Connecting with an online dermatologist through your Doctors Online app is very easy.
Download our app, register and tell us about your medical issue to get started.
Allergies
STD
UTI
Sexual Health
Skin
Covid
Connect with a board-certified doctor. You can chat, send pictures and videos.
Hi I'm dr. Nicole. How may I help you?
Hey Dr Nicole, I have had an itchy rash on my leg. It is increasing in size, and my skin is flaky.

Our Ontario doctors can help you with your medical issues and give you prescriptions.
Terbinafine 250mg, one tablet daily for 30 days
Clotrimazole 1% cream, apply once daily for 7 days
Send Prescription
Some of the causes of skin rashes include:
Heat

Infections

Reaction to medications

Exposure to allergens/Skin irritants such as nickel, detergents, soaps or latex 

Autoimmune conditions
Whether the cause of your distress is a baby skin rash, herpes skin rash, eyelid dermatitis or spongiotic dermatitis, we have got you covered. Please connect with our skincare specialists online and get a skincare prescription to get immediate relief from your symptoms!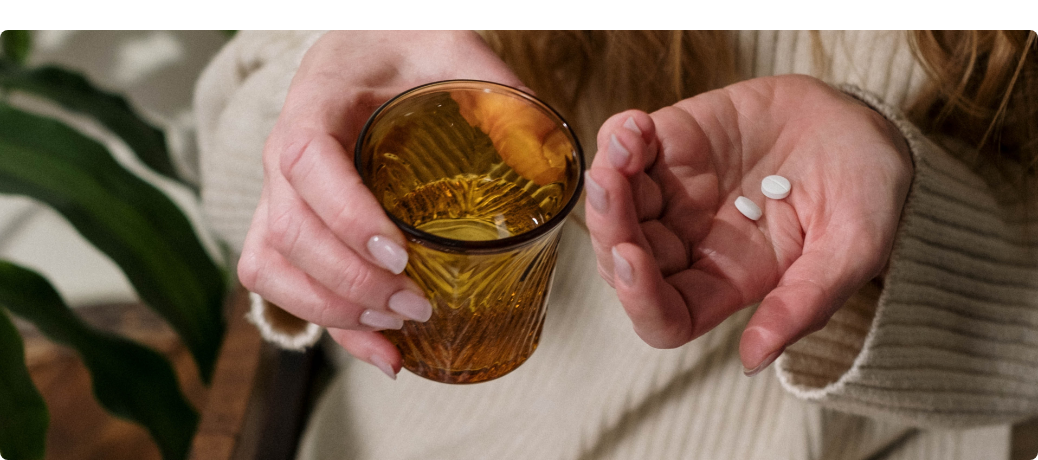 FAQS About Allergies & Treatment
What std can cause a skin rash?
Syphilis, HIV, genital herpes can commonly cause a skin rash.
Why does my skin hurt to touch but no rash?
Several nerve-related conditions can cause a sensation of pain on light touch without any visible rash or symptoms. This condition is referred to as allodynia.
Can allergies cause a fever?
Allergies do not cause a fever; however, if you develop a superimposed infection, you can get a fever.
Are allergies contagious?
Allergies are not contagious. You cannot pass on an allergy that you may have to someone else.
How long does an allergic reaction last?
Most allergic reactions take a few hours to settle down. With timely treatment, it can settle down within an hour. In case of a severe allergic reaction, you may need to visit your local A&E for medical assistance.
What are common allergy triggers?
The following are some of the common allergy triggers:
· Airborne triggers like pollen, dust, insect dander, mould etc
· Specific foods which may include peanuts, soy, fish, wheat, milk etc
· Bee stings or wasp stings
· Some medications like penicillin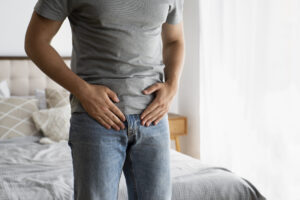 Overview The head and shaft of the penis have discoloured skin due to the unusual
Read More »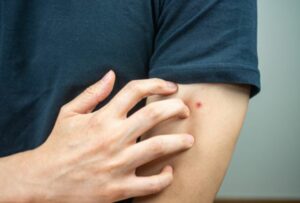 Overview: Bed bug bites are itchy welts caused by common bed bugs. They appear on
Read More »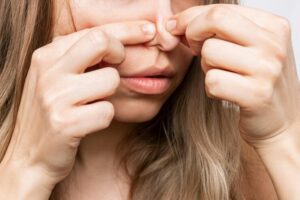 There are several types of acne. Comedonal acne is characterized by many small, flesh-colored bumps
Read More »
Talk to online doctors now and get medical advice, online prescriptions, refills, lab requisitions and medical notes within minutes. On-demand healthcare services at your fingertips.