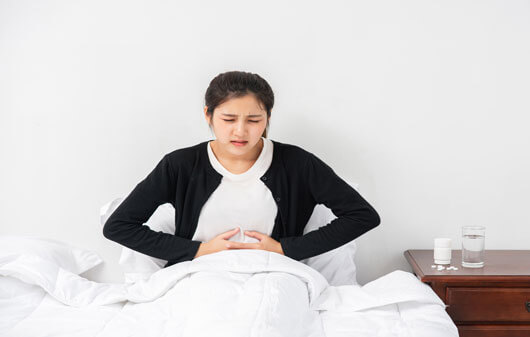 Irritable Bowel Syndrome (IBS) Treatment Online and Prescription
Irritable Bowel Syndrome(IBS) is a condition affecting the digestive system(large intestine), leading to diarrhoea, constipation, abdominal cramps, and bloating episodes.
Since it is a chronic condition, having IBS can be frustrating, so sign up for a virtual consultation and let our board-certified IBS doctors guide you and help you manage symptoms of an IBS attack. 
How to Connect with an IBS Doctor Online?
Connecting with an IBS doctor online through your Doctors Online app is fairly straightforward.
Download our app, register and tell us about your medical issue to get started.
IBS
STD
UTI
Sexual Health
Skin
Covid
Connect with a board-certified doctor. You can chat, send pictures and videos.
Hi I'm dr. Nicole. How may I help you?
Hi Dr Nicole, I have cramping, abdominal pain. Could this be due to my IBS?

Our Ontario doctors can help you with your medical issues and give you prescriptions.
Dicycloverine 20mg, one tablet thrice daily for 5 days
Loperamide 4mg one tablet in case of diarrhoea Paracetamol 500mg
Send Prescription
Causes of Irritable Bowel Syndrome(IBS)
The exact cause of IBS is unknown. However, IBS is closely liked with:
Dysfunction in the enteric (nervous system) of the digestive system
Changes in gut microbes 
A stressful event in the past
Infections such as gastroenteritis
So, if you require a prescription to help manage your symptoms or medications for IBS, chat with one of our IBS doctors on Your Doctors Online and get immediate help.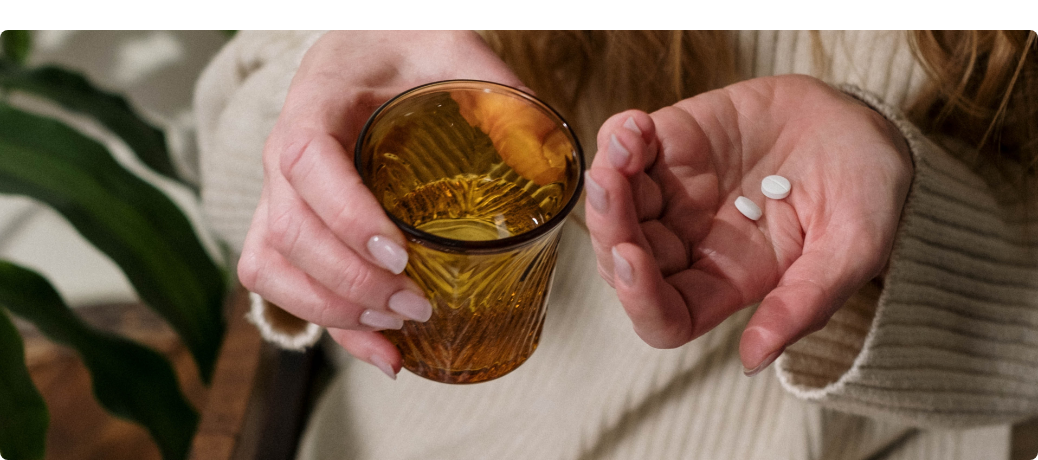 What are the symptoms of an IBS attack?
Symptoms can vary, but mainly they include: . Bloating . Constipation . Diarrhoea . Stomach Cramps . Abdominal pain
What are the types of IBS?
IBS is classified according to the predominant symptom. There are three main types: IBS-M(Mixed): The patient experiences alternate episodes of diarrhoea and constipation. IBS-D: The patient experiences diarrhoea mostly. IBS-C: The patient experiences constipation mostly.
What is the difference between IBD and IBS?
IBD(Inflammatory bowel disease) is a structural disease resulting from inflammation in the intestines; it is of two types: Chrons's disease and Ulcerative colitis. IBD commonly causes diarrhoea, rectal bleeding, fatigue, weight loss. Whereas IBS is a functional disease, it does not result in physical damage to the intestine but causes symptoms such as constipation, diarrhoea and bloating.
What is the best probiotic for IBS?
Probiotics containing Lactobacillus and Bifidobacterium have proved to be beneficial for IBS.
It is a chronic condition and symptoms of IBS can last for days, weeks or months.
How to get a Prescription for IBS?
Download our app for your doctors online, and get an IBS prescription. You are one step away from getting relief from your symptoms.
What are Irritable Bowel Syndrome physical exercises?
Yoga, Tai Chi, walking, swimming, and cycling have all proven to be beneficial in managing IBS.
How to cure IBS permanently?
IBS can be managed with a holistic approach. The treatment depends on the symptoms. For example, IBS diarrhoea treatment involves using antidiarrheals. For constipation, laxatives are used. Other options include probiotics, antidepressants and dietary management. Holistic treatment options include yoga, reflexology and acupuncture. If you require more information on how to manage your existing condition, connect with one of our reliable doctors on the platform and get a professional opinion.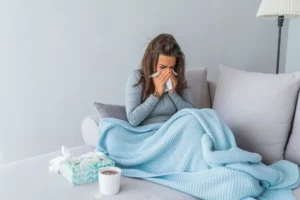 Overview Sinus infections and COVID-19 are respiratory conditions that can cause similar symptoms, leading to
Read More »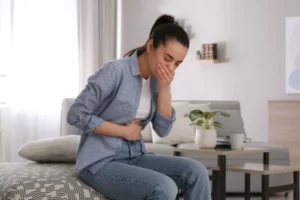 Overview Everybody loves a good night's sleep and waking up feeling nauseated in the middle
Read More »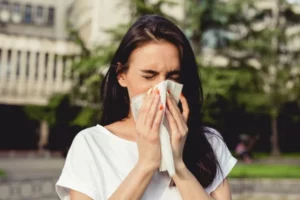 Ever wonder why our nose tickling is followed by uncontrollable sneezing fits? Well, that's our
Read More »
Talk to online doctors now and get medical advice, online prescriptions, and referrals within minutes. On-demand healthcare services at your fingertips.