Coping with depression is certainly a powerful topic for women. Here are five common myths associated with this often debilitating mental health issue.
Depression is the most prevalent cause of disability and ill health all over the world. It ruins lives, depletes economies, and is usually either stigmatized or overlooked. Myths about it make things even worse.
Coping with depression for women becomes more difficult because of these myths. According to the World Health Organization, depression and anxiety cost the economy $1 Trillion. The main reason for such economic drop is that those who suffer from depression tend to leave the workforce, and every dollar invested in better care yields a return of $4.
Fortunately, a recent study from the University of Texas at Austin and Texas Advanced Computing Center found that it is possible to detect people who might be vulnerable to depression before its onset by using brain imaging.
The Cognitive Neuroscientists responsible for the research have been able to classify people with major depressive disorder with 75% accuracy by using a machine learning approach.
While the approach is still being perfected, here are some common misconceptions or myths about a surprisingly common illness called depression and why coping with depression for women becomes difficult to achieve.
1. Depression is Rare and Unusual
Actually, it isn't. There are over 300 million people all over the world who are suffering from depression. Ten to fifteen percent of new mothers suffer postpartum depression.
This is one of the myths that keeps coping with depression for women become more difficult because it will not encourage acceptance of having the said problem. And recognizing that you have a problem is the first step in getting better.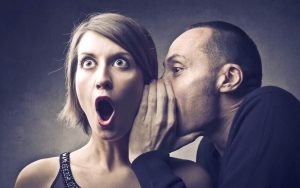 2. Depression is Only a Kind of Sadness
Sadness may be a part of life, but clinical depression is a different thing. It can hit you without warning or reason, and even if you have nothing to feel sad about.
Some of the symptoms that you should be wary about are persistent anxiety, feelings of emptiness or guilt, loss of interest in the world, sleeping and eating difficulties, restlessness, and even suicidal thoughts. This is one of the myths for women that will make the sufferers coping with depression sink further to their very own quicksand.
3. Depressed People are Not High Achievers
Abraham Lincoln, Mohandas Gandhi, and Winston Churchill all suffered with depression, but they still managed to leave a legacy that most healthy people couldn't even dream of achieving. According to a 2015 study, 30% of entrepreneurs suffered from depression.
This is one of the myths for women coping with depression that could actually be prepared for in advance. If you're an entrepreneur and just got pregnant, research on everything about depression during pregnancy. Knowledge and its corresponding action may make life easier for you.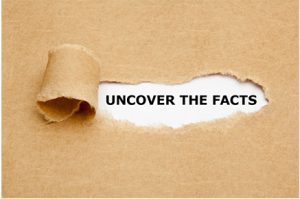 4. Depression is a Rich-World Problem
It's actually universal. It affects both rich and poor countries. What varies around the world is the sufferers' chance of being diagnosed and treated. According to the WHO, governments spend around 3% of their health budgets on mental health that ranges from low income countries to high income countries.
Even in rich countries, only half of the sufferers get treated. In poor countries, there could be little or no options at all for any help, add to that the trauma caused by natural disasters, diseases, and conflict. Those would definitely increase the possibility of getting depression.
This is one of the myths for women coping with depression that will make sufferers feel more thankful that they don't live in a developing country.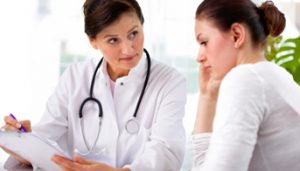 5. Depression is Hopeless
Treatments are available for people with depression. Depending on the severity of the depression, treatments could include exercise, cognitive behavioral therapy, and medication. This is one of the myths for women coping with depression that most sufferers should reconsider.
Coping with Depression Myths Busted with Help Around the Corner for Women
Now that these myths have been identified, coping with depression for women will become more promising and hopeful. It will be easier for women to take the first step. You should be able to recognize if you are suffering from depression. Upon recognizing that you have a problem, coping with depression will be easier to accomplish.
What other myths about depression are we missing? How does coping with depression impact your life? Remember, you are not alone. Talk to a doctor for free today about depression, and any other mental health issue.
---
Dr. Kamran Kizilbash Bio: I am a board certified Child and Adolescent Psychiatrist with a strong clinical background related to 16 years experience in a variety of treatment settings, ranging from hospitals and community based clinics. I am a hard worker with an excellent track record of providing services to children, adolescents, as well as adults.
I am known as a team player and have worked well with interdisciplinary teams. Reviews from patients, families, fellow physicians, staff that includes psychologists, nurses, child youth workers, school teachers, and community agencies have been very positive. I have strong communication skills and fluent in English.