In a world where there are apps for everything, there's actually one that's very helpful for women. Period tracker apps actually do exist to track your menstrual cycle and your fertility. These apps can give you a heads up on when your period will arrive so you'll be ready for it.
Here are seven of the best period tracker apps on the market today that track more than just your menstrual cycle.
1. Virtual Nurse for Birth Control
The nurse in this app is called Alice. Developed by Harvard Medical School, this can answer your questions either via text or voice command just like Siri. If you pay for the full version, you can ask just about anything about sexual health. Alice can even give you advice on what type of birth control to use.
2. Spot On Period Tracker
This app is designed by Planned Parenthood and lets you monitor your menstrual cycle as well as your birth control and overall sexual health. This is one of the period tracker apps that do more than just keep track of your menstrual cycle you can also keep track of how you feel during, before, and after your period.
There are options such as cramps, nausea, and tender breasts. This also summarizes your personal insights so you can have an overall look at your period. There are widgets that describe your period symptoms and cycle dates, and the layout is aesthetically pleasing.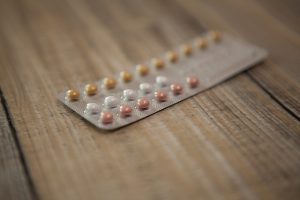 3. Monthly Gift
This period tracker predicts your menstrual cycle and even sends you a monthly bag full of goodies to help you get through your period. The little black box consists of assorted tampons, pads, liners, and a bonus bar of chocolate! This is definitely the best of all period tracker apps out there for all the chocolate and gift lovers. Who doesn't want to feel special, right?
4. Clue Menstrual Cycle
This is the most aesthetically pleasing of all the period tracker apps out there. It's not too pink and the icons and fonts are great. It's also clean, simple, and very user friendly. Aside from keeping track of your menstrual cycle, you can also track your fertility. It also features a fluid tracker to help you determine when you'll be most fertile. It will remind you of your period two days before it arrives.
5. P Tracker
This is the goal of period tracker apps. It's not as simple to use like the others but once you figure the app out, you will have an in-depth analysis of your menstrual cycle. There are options where you can add your own symptoms to the already long list of usual menstruation side effects. It also has a thorough fertility tracking aspect where you can even track your temperature and fluids. You can also type in whatever you want to say as your reminder.
Also Read: What Can Stop your Period?
6. Life
This is the jack-of-all-trades of period tracker apps. Aside from its major function of tracking and predicting your menstrual cycle, it helps you keep track of life. You can use it to monitor your nutrition, fertility, fitness, and sleep. Those are premium features though, but there are no ads, you don't have to sign up with your email, and it's easy on the eyes too.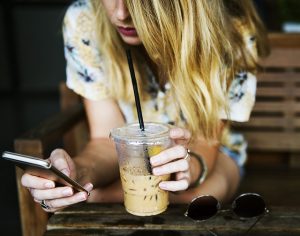 7. Glow
This app won the 2014 Webby award for Best Health & Fitness App, and it actually makes tracking and predicting your menstrual cycle very easy. It's also an efficient tracker for your ovulation and fertility. It even keeps you up-to-date with reminders for birth control and other medications.
If you upgrade to premium, you'll get connected to the community of other Glow users so you can ask your personal questions. You can even sync it with your Apple Watch and Fitbit, and with apps like Jawbone, MyFitnessPal, and Misfit. It will make it easier for you to keep all your fitness data in one place. This is one of the most useful period tracker apps in the market today.
Need More Menstrual Cycle Apps in Your Life?
Go ahead and take a closer look on each of these apps that will help you with your menstrual cycle. Pick the one which will be most appropriate for your needs.