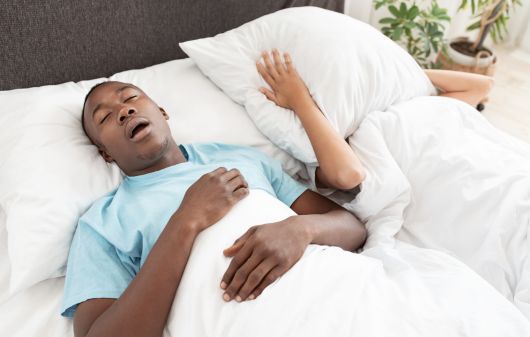 Get Sleep Apnea Treatment Online
Sleep apnea is an irregular breathing disorder in which you snore out loud and wake up tired even after sleeping eight hours. It is caused by anything that narrows your airways, from increased weight and hormonal changes to tonsillitis.
Do you experience the symptoms of sleep apnea? Consult our doctor at Your Doctors Online for the treatment and prescription of sleep apnea.
How to connect with doctor for sleep apnea
Connect with an online doctor and get a prescription online.
Download our app, register and tell us about your medical issue to get started.
Sleeplessness
Sexual Health
Obesity
STD
UTI
Allergies
Connect with a board-certified doctor. You can chat, send pictures and videos.
Hi I'm dr. Nicole. How may I help you?
Hi Dr. Nicole, I have trouble breathing while I sleep. Can you help me?

Our online doctors can help you with your medical issues and give you prescriptions.
CPAP Therapy for improved breathing

Sleep at elevated position and manage your weight.
Send Prescription
Gasping for air during sleep

Awakening with a dry mouth

Morning headaches

Loud snoring

Episodes of stopped breathing during sleep

Difficulty paying attention while awake

Irritability

Insomnia (difficulty staying asleep)

Being sleepy during the day
Sleep apnea has different types, like obstructive sleep apnea causes the narrowing of airways because of the relaxation of the muscles at the back of the throat. However, central sleep apnea occurs due to miscommunication between the brain and breathing-controlling muscles. In both cases, the airflow is disrupted, leading to oxygen level drops in the blood and the brain, briefly waking the individual to reopen the airway. This interrupted breathing pattern can occur multiple times per hour throughout the night, preventing restful sleep.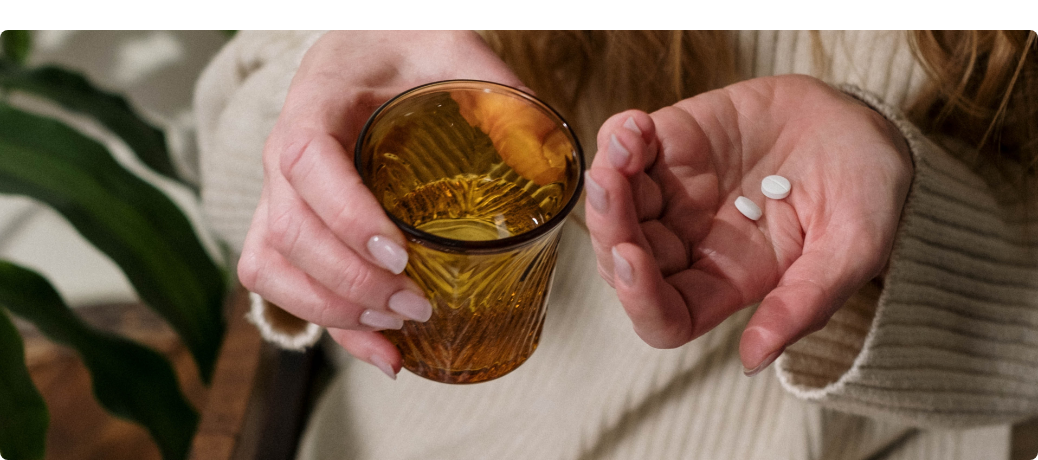 Can sleep apnea be cured with CPAP?
Sleep apnea symptoms can be treated, but the disease cannot be cured even with continuous positive airway pressure (CPAP) therapy. CPAP or PAP works by treating sleep apnea symptoms, makings the condition better and livable but not eliminating it.
What is the newest treatment for sleep apnea?
The newest treatment for sleep apnea is upper airway stimulation (UAS) or inspire treatment. It helps open the airways during sleep, making breathing easier and helping the person fall asleep faster.
How does Inspire sleep apnea treatment work?
Upper airway or Inspire sleep apnea treatment works by maintaining breathing using nerve stimulation. The device is implanted surgically to monitor breathing and send a pulse to control tongue movements for appropriate breathing.
What is the most effective treatment for sleep apnea?
So far, the treatments work to eliminate all the associated symptoms that cause sleep apnea, like the CPAP machine, which helps ease breathing by maintaining constant air pressure and keeping the airways open while inhaling.
What is the treatment for mild to moderate sleep apnea?
For treating mild to moderate sleep apnea, a CPAP machine can help by reducing sleep apnea symptoms. It helps maintain constant air pressure to keep the airways open, preventing snoring. Some lifestyle changes like cutting caffeine intake, weight loss, and quitting smoking can also help treat sleep apnea.
Which type of doctor should I see for sleep apnea?
For sleep apnea, you should see a doctor specializing in lungs, i.e., a pulmonologist. He prescribes a breathing machine, i.e., CPAP, to maintain breathing and may diagnose the conditions that aid sleep apnea. You can book an appointment at Your Doctors Online to consult about the management of sleep apnea and get advise on the improvement of sleep apnea symptoms.
How can I treat sleep apnea at home?
Some home remedies and lifestyle shifts can help you treat mild sleep apnea at home, like trying meditation or yoga to relax your mind, changing your sleeping position, going easy on alcohol and caffeine, maintaining a healthy weight, and using a humidifier. These practices can make a difference if the issue is mild. However, if the problem persists, talk to a doctor at Your doctor online for a reliable solution.
How can I permanently fix sleep apnea?
So far, all the treatments treat the symptoms as there is no cure for sleep apnea. However, surgical procedures have often been effective in children to deliver positive results. For adults, the intervention through surgery has yet to deliver positive results. However, breathing aids like Continuous Positive Airway Pressure (CPAP) and oral appliances have helped improve the symptoms.
Can sleep apnea go away if you lose weight?
If you are obese to overweight, losing 5-10% of your weight can improve sleep apnea symptoms. Although losing weight will not cure it completely, it can significantly improve symptoms. Therefore, you may need additional therapies alongside losing weight for sleep apnea.
This is the best app..You ask anything and the doctors answer you within minutes, i love it

-Phindile Mkhatshwa


It is a good app, it can be helpful with pictures and be very detailed.

-brooke snow


Wow, these people are such a blessing. Dey give accurate answered to questions asked. Its really too good

-Okiti Stephanie


Impressive work !! Connecting to a doctor was so quick. I am really impressed.

-ASIF Khan


Doctor was really great, fast at responding very helpful

-Chelsey


Chat with them the doctor that I chat with very helpful and answer all my questions I recommend to anyone

-edith bien aime


The best patient doctors that understand and give you useful information ..I'm really thankful.

-Lesego Thejane


Very informative and very detailed in explanations.Also pleasant and courteous.I would recommend to anyone.

-Stephanie Brown


Very helpful, very polite and answers every question in a well mannered way.

-kulwinder gill


I really rate this website a lot, you people don't stick and and im sure you try your best to take swift actions for your patients.

-Elijah Mark


Talk to online doctors now and get medical advice, online prescriptions, refills, lab requisitions and medical notes within minutes. On-demand healthcare services at your fingertips.