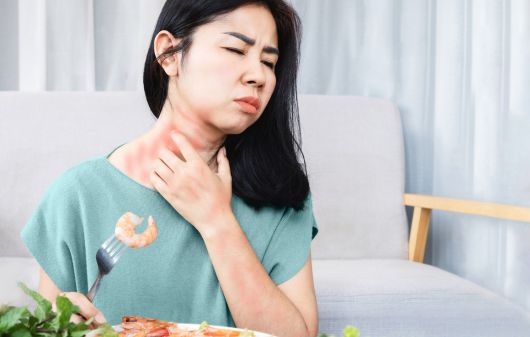 Get Rashes Treatment Online
Rashes result from skin infections from bacteria, fungi, viruses, or parasites, allergies, poor hygiene, and as a side effect of certain medications. It can occur on various body parts alone and all at once, causing pain, itching, inflammation, and skin cracking.
If you experience similar symptoms, consult a doctor to diagnose and treat rashes at Your Doctors Online.
How to connect with doctor for rashes
Connect with a health care professional online in 3 easy steps.
Download our app, register and tell us about your medical issue to get started.
Rashes
Anemia
STD
UTI
Skin
Covid
Connect with a board-certified doctor. You can chat, send pictures and videos.
Hi I'm dr. Nicole. How may I help you?
Hi Dr. Nicole, I have itching and rashes on my thighs. What should I do?

Our Online doctors can help you with your medical issues and give you prescriptions.
Hydrocortisone Cream 1%

Apply to the affected area twice a day for 2weeks
Send Prescription
There are varied causes of skin rashes:
Insect bites or stings

Exposure to chemicals in cosmetics or household products

Autoimmune diseases attacking healthy tissue

Allergens in the Environment

Contact with irritants or poisonous plants

Allergic reactions to certain foods or medications

Bacterial, viral, fungal, or parasitic infections

Skin conditions like eczema

Irritants

Viruses
Skin rashes can vary depending on their type and cause. They may appear dry, blistering, blotchy, burning, flaky, hive-like (welts), inflamed, itchy, painful, or red. Rashes can affect one area of the body or spread all over. Other symptoms include:
Intense itching on the scalp, body, or genital area

Red, inflamed, or swollen skin

Presence of lice on the scalp, body, or clothing

Hives with a pink or reddish color

Blisters, burning, or stinging sensation
Rashes can vary in appearance and severity, and some may require immediate medical attention, especially if accompanied by severe symptoms or anaphylaxis. It's essential to seek medical advice for an accurate diagnosis and appropriate treatment.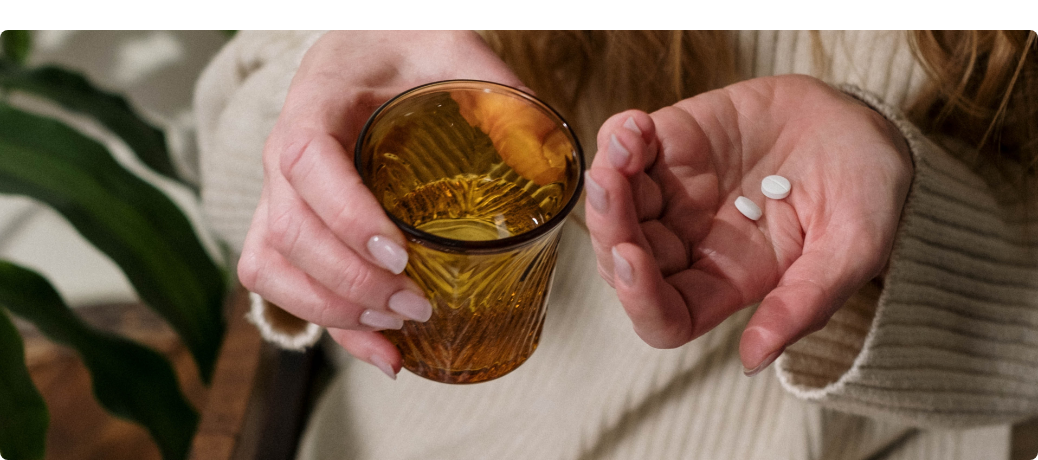 How long does a heat rash last without treatment?
A mild heat rash lasts approximately 2-3 days, but some can take a few weeks if left untreated. Don't get sun exposure or strenuous physical activity, which makes you sweat as moisture can aggravate the condition. Consult a doctor at Your Doctors Online if your rash doesn't disappear and accompanies pain and itching.
What is the fastest way to cure a rash?
You can cure a rash by applying anti-inflammatory ointment to reduce itching, swelling, and inflammation. Other options include Vaseline, air exposure, avoiding sun exposure, cold compress, and either using a mild or no cleanser.
How do you get rid of a rash overnight naturally?
You can get rid of a rash overnight by using natural options like aloe vera, Epsom salts, hydrocortisone cream, coconut oil, baking soda, oatmeal bath, and cold compress. These ingredients have healing and anti-inflammatory properties, increasing quick healing chances. However, they may cause allergies in some individuals; therefore, it is best to consult your doctor before applying. Talk to a doctor at Your Doctors Online for more information regarding recovery from rashes.
What is the fastest way to heal a rash on your face?
The fastest way to treat a face rash is by using ointments like hydrocortisone cream and avoiding makeup, or products other than your doctors prescribe, like cosmetics which can aggravate the condition. Additionally, don't scratch or get yourself exposed to sweaty conditions. Use gentle cleansers and wash with lukewarm water, not too hot.
How do you treat a rash under your breast fast?
A rash under the breast can be treated using over-the-counter medications like calamine lotion or hydrocortisone cream. Otherwise, you can use prescription medicines like anti-fungal ointments or powder, antiseptic wash, oral antihistamine, and a steroid cream. Your provider can prescribe you any of these depending on the severity and symptoms of your rash. Talk to a doctor at Your Doctors Online for breast rash treatment.
How do you get rid of a rash that doesn't itch?
If your rash doesn't itch, you can treat and manage it better by not scrubbing or scratching, using warm water for cleaning, avoiding using cosmetics or lotions that could trigger the rash, leaving the area exposed to let it dry and heal naturally, and using gentle cleansers that don't irritate the skin further.
How can I treat my baby's rash at home?
For babies, mild and gentle remedies can help ease the rash symptoms and treat it quickly, like keeping the diaper clean, regular rinsing with warm water after changing a diaper, avoiding triggering or harsh products, giving daily baths to keep bacteria or fungus at bay, and applying prescription or over-the-counter medications by talking to a doctor online. You can consult a doctor at Your Doctors Online to prescribe gentle rash ointments.
How can I treat pregnancy rash naturally?
Pregnancy rash can be treated with natural ingredients that help reduce inflammation, pain, itching, and swelling, like oatmeal, peppermint, and chamomile. These can be either directly applied or included in the diet or both for effective results.
How do you treat a bacterial skin rash?
If a bacterial infection causes a rash, you will need antibiotics to kill the infection-causing bacteria. Your doctor may prescribe antibiotics, either oral or intravenous. If the infection has caused the development of an abscess, you may need to attend the doctor physically to let him drain out the pus of the abscess. Consult a doctor at Your Doctors Online for treating and prescribing bacterial skin rash.
How do you treat severe diaper rash?
Severe diaper rash can be treated with prescription medications that help treat infections from bacterial, viral, to fungal. These products contain active ingredients that ease rash symptoms, like zinc oxide, which helps alleviate inflammation. Consult our doctors at Your Doctors Online for the treatment and prescription of diaper rashes.
When should I go to the ER for a diaper rash?
Babies have delicate skin, and prolonged use of diapers or hard clothing can cause rashes due to trapped moisture. However, if the rash persists and causes pimples or blisters in the affected area and diarrhea or dehydration, consult a doctor immediately. Your doctor may see the child in ER for draining out pus.
This is the best app..You ask anything and the doctors answer you within minutes, i love it

-Phindile Mkhatshwa


It is a good app, it can be helpful with pictures and be very detailed.

-brooke snow


Wow, these people are such a blessing. Dey give accurate answered to questions asked. Its really too good

-Okiti Stephanie


Impressive work !! Connecting to a doctor was so quick. I am really impressed.

-ASIF Khan


Doctor was really great, fast at responding very helpful

-Chelsey


Chat with them the doctor that I chat with very helpful and answer all my questions I recommend to anyone

-edith bien aime


The best patient doctors that understand and give you useful information ..I'm really thankful.

-Lesego Thejane


Very informative and very detailed in explanations.Also pleasant and courteous.I would recommend to anyone.

-Stephanie Brown


Very helpful, very polite and answers every question in a well mannered way.

-kulwinder gill


I really rate this website a lot, you people don't stick and and im sure you try your best to take swift actions for your patients.

-Elijah Mark


Talk to online doctors now and get medical advice, online prescriptions, refills, lab requisitions and medical notes within minutes. On-demand healthcare services at your fingertips.