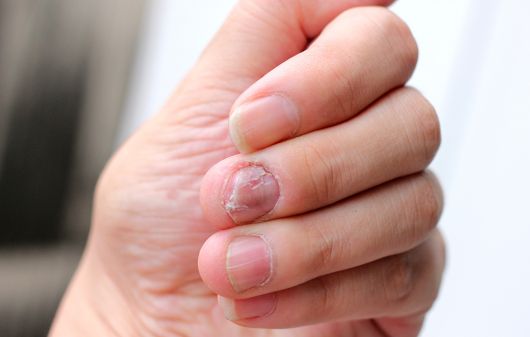 Get Nail Infections Treatment Online
Nail infections are often caused by a fungus, which attacks toenails more than fingernails. It starts with yellow to brown spot under the nail and goes deeper. It may affect more than one nail at a time. It can be painful and cause blackening of nails. Treatment cannot nullify the chances of remission.
If you are experiencing similar symptoms, consult our doctor at Your Doctors Online for the treatment and prescription of antifungal therapy for nail infections.
How to connect with doctor for nail infections
Connect with an online doctor and get a prescription online.
Download our app, register and tell us about your medical issue to get started.
Nail Infections
Sexual Health
Obesity
STD
UTI
Allergies
Connect with a board-certified doctor. You can chat, send pictures and videos.
Hi I'm dr. Nicole. How may I help you?
Hi Dr. Nicole, I have a toenail infection that has discolored my nail. What should I do?

Our online doctors can help you with your medical issues and give you prescriptions.
Terbinafine (Lamisil) Tablet 250mg

Take once a day for four weeks



Send Prescription
Nail fungus, or onychomycosis, can lead to thickened, discolored, and fragile nails that may be separated from the nail bed. While most fungal nail infections are not severe, they can make your nails look ugly and often cause uneasiness. Toenail fungal infections are more common as compared to fingernail infections. The common symptoms of nail infections include: 
Discoloration of nails

Brittle or crumbled nails

Thickened nails

Separated from the nail bed

Smelly nail
Anyone can get a fungal nail infection, but certain factors, such as older age, nail injuries, foot deformities, diabetes, weakened immune systems, and poor leg circulation, can increase the risk. In patients with compromised immunity or diabetic patients, both bacterial and fungal infections can occur at the same time as well.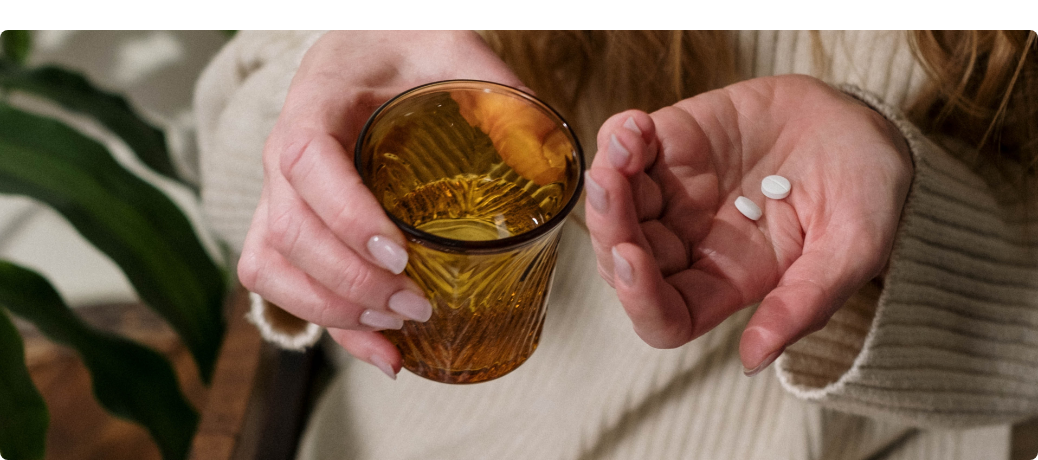 FAQs About Nail Infections
How to get rid of toenail fungus?
To eliminate toenail fungus, your doctor may prescribe you appropriate antifungal tablets. Nail infection caused by a fungus usually takes at least three months to cure if taking regular antifungal medication. Antifungal medicine also has side effects; consult your doctor before starting the treatment.
What is the most effective treatment for toenail fungus?
The most effective and rapid-action treatment for toenail fungus is via medications. At Your Doctors Online, our doctor will prescribe oral antifungal medications to help uproot the fungus from the depth and heal your nails faster. Other options are antifungal nail polish as well as topical application cream.
How to cure fingernail fungus fast?
To cure fingernail fungus, your doctor will prescribe oral antifungal tablets instead of topical application cream. Depending upon the infection and severity, your fingernail will take approximately two months to full recovery.
What is the best over-the-counter toenail fungus treatment?
Some over-the-counter medications like undecylenic acid, clotrimazole, and tolnaftate are suitable for treating toenail fungus. However, consult a doctor to treat toenail fungus before starting self-treatment. You can talk to a doctor online at Your Doctors Online for the prescription and treatment of toenail fungus infection.
How to get rid of toenail fungus naturally?
There are some natural alternatives to get rid of toenail fungus, including urea paste, Vicks vaporub, white vinegar, also known as acetic acid, tea tree oil, and finally, give it some time to heal naturally.
What is the infected fingernail treatment?
Nail infection treatment is done after the cause is diagnosed. If the infection is fungal, which is more common, appropriate antifungal therapy can help eliminate the fungus. However, in case of bacterial infection, your provider may prescribe antibiotics. Whether it is a fungal infection or bacterial, complete the course of medicines your doctor has prescribed to avoid its re-emission.
How to get rid of green nail fungus?
Green nail fungal infection is caused by tinea unguium and is known as onychomycosis. It can be treated with oral antifungals like terbinafine. It helps get rid of this fungus infection from toenails in 12 weeks and for fingernails it takes 6 weeks in full recovery. Consult a doctor at Your Doctors Online for the treatment and prescription of green nail fungus.
What kind of doctor treats toenail fungus?
A dermatologist treats toenail fungus and prescribes medications for fungal infections in the form of creams or oral antifungal medicines. Get treatment and prescription for toenail fungus at Your Doctors Online.
What are the pros and cons of laser treatment for toenail fungus?
Laser treatment has both pros and cons. The biggest pro is it provides fast relief and is the fastest method to kill the fungus. However, the con is that it may only work for some, and even if it works, it cannot guarantee complete recovery, and chances of re-emission will remain there.
Should I go to the doctor for an infected fingernail?
If your fingernail is painful and filled with pus, consult a doctor for treatment. Your doctor may prescribe antibiotics as the pus indicates a paronychia bacterial infection. If the infection is fungal, a suitable antifungal will work instead.
This is the best app..You ask anything and the doctors answer you within minutes, i love it

-Phindile Mkhatshwa


It is a good app, it can be helpful with pictures and be very detailed.

-brooke snow


Wow, these people are such a blessing. Dey give accurate answered to questions asked. Its really too good

-Okiti Stephanie


Impressive work !! Connecting to a doctor was so quick. I am really impressed.

-ASIF Khan


Doctor was really great, fast at responding very helpful

-Chelsey


Chat with them the doctor that I chat with very helpful and answer all my questions I recommend to anyone

-edith bien aime


The best patient doctors that understand and give you useful information ..I'm really thankful.

-Lesego Thejane


Very informative and very detailed in explanations.Also pleasant and courteous.I would recommend to anyone.

-Stephanie Brown


Very helpful, very polite and answers every question in a well mannered way.

-kulwinder gill


I really rate this website a lot, you people don't stick and and im sure you try your best to take swift actions for your patients.

-Elijah Mark


Talk to online doctors now and get medical advice, online prescriptions, refills, lab requisitions and medical notes within minutes. On-demand healthcare services at your fingertips.