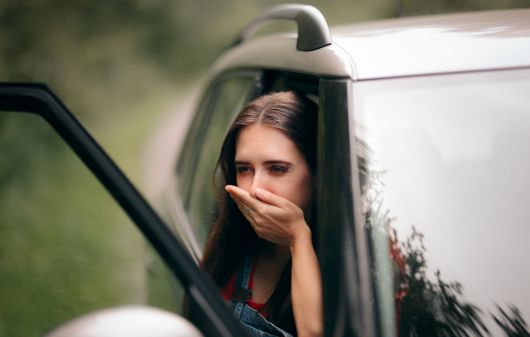 Get Motion Sickness Treatment Online
Motion sickness, triggered by transportation or visual motion, is a prevalent condition causing symptoms like cold sweats, nausea, and vomiting. While women and children are more susceptible, anyone can be affected. Linked to inner ear disturbances, it's known as seasickness on water and airsickness in flight.
Consult a doctor at Your Doctors Online for the prescription and treatment of motion sickness online.
How to connect with doctor for motion sickness
Connect with a health care professional online in 3 easy steps.
Download our app, register and tell us about your medical issue to get started.
Motion Sickness
Anemia
STD
UTI
Skin
Covid
Connect with a board-certified doctor. You can chat, send pictures and videos.
Hi I'm dr. Nicole. How may I help you?
Hi Dr. Nicole, I have a runny nose, cough, and fever. Can you help me?

Our online doctors can help you with your medical issues and give you prescriptions.
Dimenhydrinate (Dramamine)

Take 30 minutes before traveling or motion activity
Send Prescription
Motion sickness is triggered by conflicting signals from your brain from various motion-sensing parts of your body, including your eyes, inner ears, muscles, and joints. These contradictory messages occur when your eyes perceive movement while your inner ears sense otherwise, creating confusion in your brain and the sensation of sickness. This discrepancy often occurs during activities such as:
Reading while in motion

Riding amusement park rides

Traveling by car, boat, bus, train, or plane
Motion sickness symptoms can arise suddenly and encompass:
Increased saliva, nausea, and vomiting

Rapid breathing or gulping for air

Inability to concentrate

Cold sweats

Short breath

Drowsiness

Headache

Dizziness

Pale skin

Irritability

Drooling

Vomiting

Fatigue

Nausea

Pallor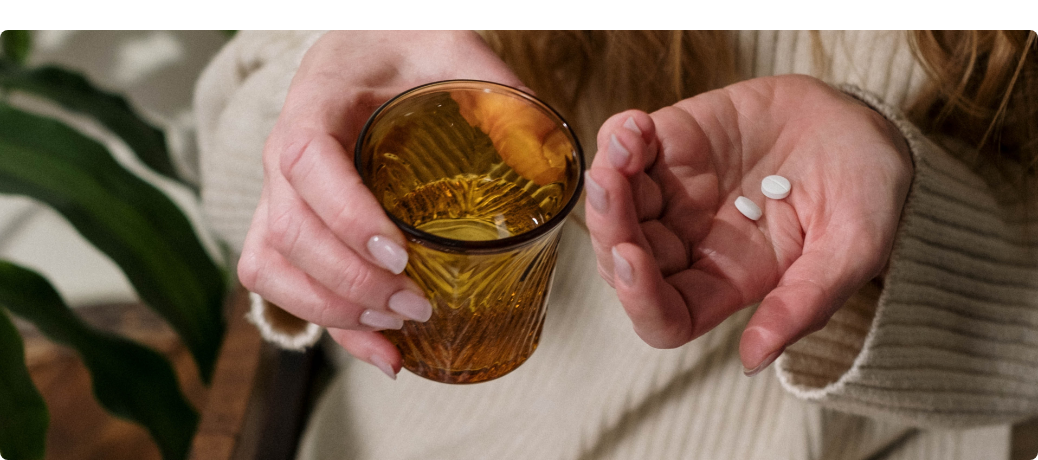 FAQs About Motion Sickness
Why do people pass out on rides?
Some people pass out on rides because of hypoxia, low blood oxygen levels, and stress. Usually, it occurs due to consecutive rides on an empty stomach. Consult our doctors at Your Doctors Online for the prescription and treatment of motion sickness.
How long does motion sickness last?
Motion sickness gets better as soon as you stop moving or traveling. However, the symptoms may take some time to nullify entirely. Consult a doctor at Your Doctors Online for the prescription and treatment of motion sickness
How do you stop motion sickness after it starts?
If you are experiencing motion sickness, the best way is to stop moving; if you cannot, sit in the front in the case of a car or the middle in the case of a boat. Sitting next to the window helps you breathe in fresh air. Take an antiemetic if you feel motion sickness occasionally before starting to travel.
Why do I feel nauseous all the time but never throw up?
Nausea is a side effect of various underlying health issues like anxiety, infections, stress, and motion sickness. If the feeling is occasional, it is not something to be worried about. However, if it is frequent, consult a doctor for the proper diagnosis of the underlying condition. Treating the condition will help ease the symptoms. Get prescription and treatment from Your Doctors Online with one click now!
How can I effectively treat car sickness and enjoy road trips without discomfort?
Car sickness can be treated with meclizine, scopolamine, and cyclizine. Get these medications for your motion sickness without causing discomfort. Consult our doctors at Your Doctors Online for the prescription and dosage.
Are any effective treatments available for boat vertigo to enjoy sailing without feeling dizzy?
The best treatment option for boat vertigo is taking antiemetic medications like Dramamine® Non-Drowsy, which ease motion sickness without making you feel dizzy. Taking these medications half an hour to 1 hour before you start sailing is best. Consult our doctors at Your Doctors online to prescribe antiemetics for motion sickness.
How can baby motion sickness be treated to ensure a pleasant experience for infants during travel?
Motion sickness in infants can be treated with prescription or over-the-counter medications like antiemetics. Additionally, you can make your child wear acupressure wristbands to ease motion sickness symptoms. Consult a doctor at Your Doctors Online to prescribe antiemetics for infants.
This is the best app..You ask anything and the doctors answer you within minutes, i love it

-Phindile Mkhatshwa


It is a good app, it can be helpful with pictures and be very detailed.

-brooke snow


Wow, these people are such a blessing. Dey give accurate answered to questions asked. Its really too good

-Okiti Stephanie


Impressive work !! Connecting to a doctor was so quick. I am really impressed.

-ASIF Khan


Doctor was really great, fast at responding very helpful

-Chelsey


Chat with them the doctor that I chat with very helpful and answer all my questions I recommend to anyone

-edith bien aime


The best patient doctors that understand and give you useful information ..I'm really thankful.

-Lesego Thejane


Very informative and very detailed in explanations.Also pleasant and courteous.I would recommend to anyone.

-Stephanie Brown


Very helpful, very polite and answers every question in a well mannered way.

-kulwinder gill


I really rate this website a lot, you people don't stick and and im sure you try your best to take swift actions for your patients.

-Elijah Mark


Talk to online doctors now and get medical advice, online prescriptions, refills, lab requisitions and medical notes within minutes. On-demand healthcare services at your fingertips.