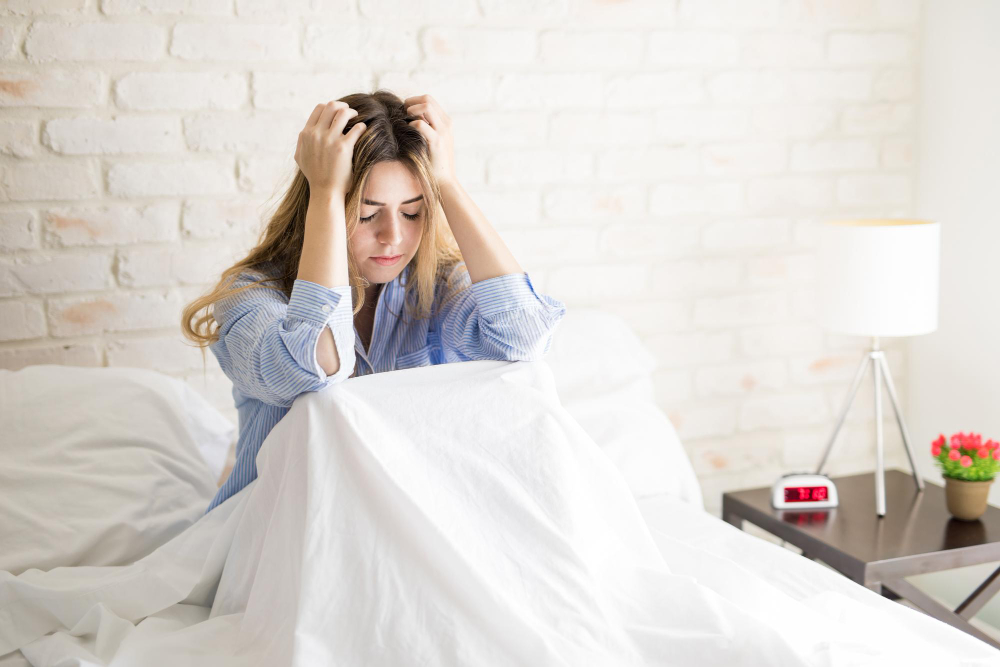 Get Morning Sickness Treatment Online
Morning sickness is primarily used for nausea and vomiting during pregnancy. It doesn't necessarily indicate feeling nauseous in the morning only but can be any time of the day, mainly due to hormonal changes. Diet, rest, and trigger avoidance are enough for most people, but some may require medications. 
If you are suffering from morning sickness, get advice and a prescription from our professional doctors at Your Doctors Online within minutes. 
How to connect with doctor for morning sickness
Connect with a health care professional online in 3 easy steps.
Download our app, register and tell us about your medical issue to get started.
OB/GYN
Sexual Health
Anemia
STD
UTI
Covid
Connect with a board-certified doctor. You can chat, send pictures and videos.
Hi I'm dr. Nicole. How may I help you?
Hi Dr. Nicole, I feel nauseous, and it is my first trimester of pregnancy. Can you help me?

Our Online doctors can help you with your medical issues and give you prescriptions.
Doxylamine and Pyridoxine 10mg
Take one tablet at bedtime. If symptoms persist, increase the dose to twice a day.
Send Prescription
Morning sickness is a common experience during pregnancy, typically starting before nine weeks and easing by the second trimester. Although the exact cause remains uncertain, hormonal changes are believed to contribute to the condition. Symptoms of morning sickness in pregnancy include:
Nausea (with or without vomiting)

Sensitivity to certain smells

Triggered by specific foods

Most common during the first trimester

Improves by the end of the second trimester
Rarely unrelated medical conditions like thyroid or gallbladder disease can cause severe nausea or vomiting. Factors Increasing the likelihood of morning sickness include previous history of nausea or vomiting (motion sickness, migraines) before pregnancy, the experience of morning sickness in previous pregnancies, carrying multiples (twins, triplets, etc.)
Hyperemesis gravidarum, a more severe form of morning sickness, may have specific risk factors like carrying a female fetus or a family history of the condition. Consult our doctors online to treat nausea and vomiting during pregnancy, rule out other potential medical issues, and manage symptoms appropriately.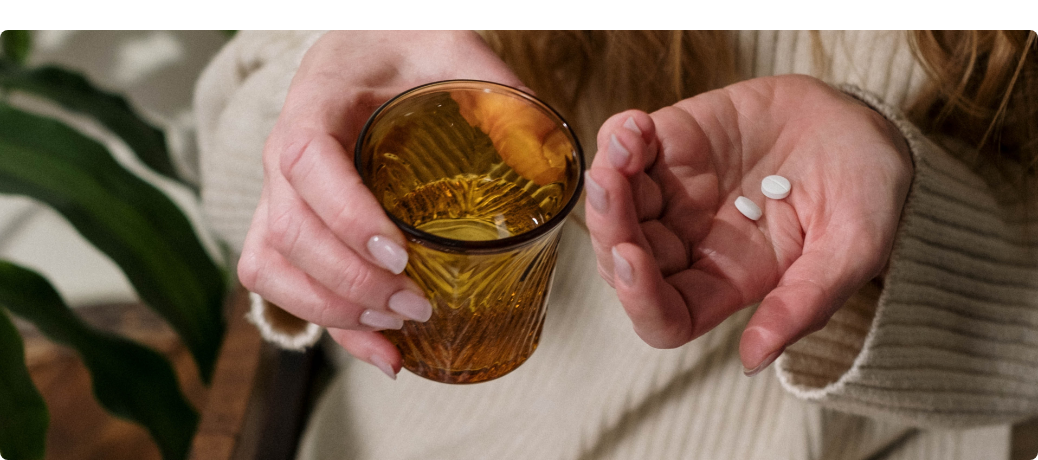 FAQs About Morning Sickness
How long does it take for a pregnant woman to stop vomiting?
During pregnancy, the women who experience morning sickness either experience most of it during their first trimester or throughout the pregnancy. It varies depending on the patient's medical history, diet, lifestyle, and hormones. For most, it usually gets better after 14 weeks or may last longer.
What can pregnant women take for headaches?
During pregnancy, the safest over-the-counter headache medication is acetaminophen (Tylenol). It's best to ask your provider first, even if you start taking herbal treatments.
How to get rid of morning nausea not pregnant?
If you experience morning sickness or feel nauseated without being pregnant, make specific changes to your lifestyle, routine, and diet to remain healthy and active throughout the day. Eat something as soon as you wake up, as being empty stomach for too long can cause bloating. Drink enough water, avoid overeating at once, too much fatty food, and eat right before bed. Keep heavier and high-fat meals for the day so you can consume them, reduce snacking during meals, and have a detox tea like green tea after meals instead of milk teas to hello digestion. These lifestyle changes can significantly impact your health and help quickly eliminate nausea.
What can I take for nausea while pregnant?
Pregnancy is an interplay of hormones, and things vary among women—however, most found relief by taking dietary supplements like vitamin b6 and ginger. However, if your nausea is persistent, your doctor may recommend Doxylamine to help with morning sickness. Talk to our doctors at Your Doctors Online for the prescription of morning sickness medication.
What is best treatment for morning sickness in pregnancy?
For morning sickness, the best treatment is taking over-the-counter sleep aids like doxylamine. It helps people in which vitamin B6 remains ineffective. Your doctor may also recommend you a prescription medicine which is a combination of both doxylamine and vitamin B6. You can consult our doctors at Your Doctors Online for the prescription of morning sickness medication.
What is morning sickness treatment when flying during pregnancy?
If you experience morning sickness, flying can often make it worse, as you may feel motion sickness while flying. However, you can ask your provider what medicines can help you take a flight without being nauseous before booking your flight. Even if you must travel and the sickness remains, try booking an aisle seat to make bathroom trips easier without tripping over other passengers.
Can morning sickness become severe?
It is common to feel mild morning sickness. However, the problem occurs when it becomes severe, as in hyperemesis gravidarum. It is an intense morning sickness for which you must seek immediate medical attention. Contact our doctors at Your Doctors Online for the treatment of hyperemesis gravidarum.
What can I do to reduce morning sickness?
Mild morning sickness can go away with rest, enough hydration, avoiding triggering smells, and eating something dry when you wake up, like a dry toast, plain cookie, or biscuit.
This is the best app..You ask anything and the doctors answer you within minutes, i love it

-Phindile Mkhatshwa


It is a good app, it can be helpful with pictures and be very detailed.

-brooke snow


Wow, these people are such a blessing. Dey give accurate answered to questions asked. Its really too good

-Okiti Stephanie


Impressive work !! Connecting to a doctor was so quick. I am really impressed.

-ASIF Khan


Doctor was really great, fast at responding very helpful

-Chelsey


Chat with them the doctor that I chat with very helpful and answer all my questions I recommend to anyone

-edith bien aime


The best patient doctors that understand and give you useful information ..I'm really thankful.

-Lesego Thejane


Very informative and very detailed in explanations.Also pleasant and courteous.I would recommend to anyone.

-Stephanie Brown


Very helpful, very polite and answers every question in a well mannered way.

-kulwinder gill


I really rate this website a lot, you people don't stick and and im sure you try your best to take swift actions for your patients.

-Elijah Mark


Talk to online doctors now and get medical advice, online prescriptions, refills, lab requisitions and medical notes within minutes. On-demand healthcare services at your fingertips.