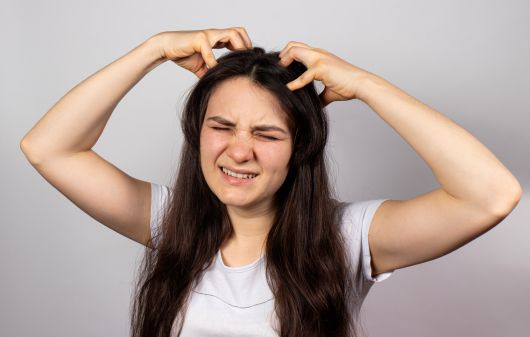 Get Lice Treatment Online
Lice are tiny parasites feeding on human blood. These tiny parasites live on the scalp if it is a head lice or on the body if it's a body lice. They can spread from person to person via sharing of personal care items. Without proper treatment, they can occur again and again.
If you experience a lice problem, consult our doctor at Your Doctors Online for the treatment and prescription of lice.
How to connect with doctor for lice
Connect with a health care professional online in 3 easy steps.
Download our app, register and tell us about your medical issue to get started.
Lice
Anemia
STD
UTI
Skin
Covid
Connect with a board-certified doctor. You can chat, send pictures and videos.
Hi I'm dr. Nicole. How may I help you?
Hi Dr. Nicole, I have head lice that cause intense itching. What should I do?

Our Online doctors can help you with your medical issues and give you prescriptions.
Permethrin lotion 1%

Apply one bottle to the washed hair and leave for 10 minutes. 

If the lice don't go away, repeat in 7 days.
Send Prescription
Lice feed on human blood and can be found on the scalp, body, and pubic area. The female louse attaches eggs (nits) firmly to hair shafts. Some of the symptoms indicating lice in your head include: 
Presence of lice or lice eggs on the scalp, body, clothing, or pubic hair

Sores on the scalp, neck, and shoulders from scratching

Bite marks, especially around the waist, groin, upper thighs, and pubic area

Intense itching on the scalp, body, or genital area

Tickling feeling from hair movement
Lice spread through head-to-head or body-to-body contact, sharing personal items, and contact with furniture or bedding with lice. Pubic lice can spread through sexual contact and are more common in adults, but their presence in children may be a sign of exposure or abuse. Intense itching is the most common symptom, accompanied by a tickling feeling, sores from scratching, irritability, and the appearance of lice eggs.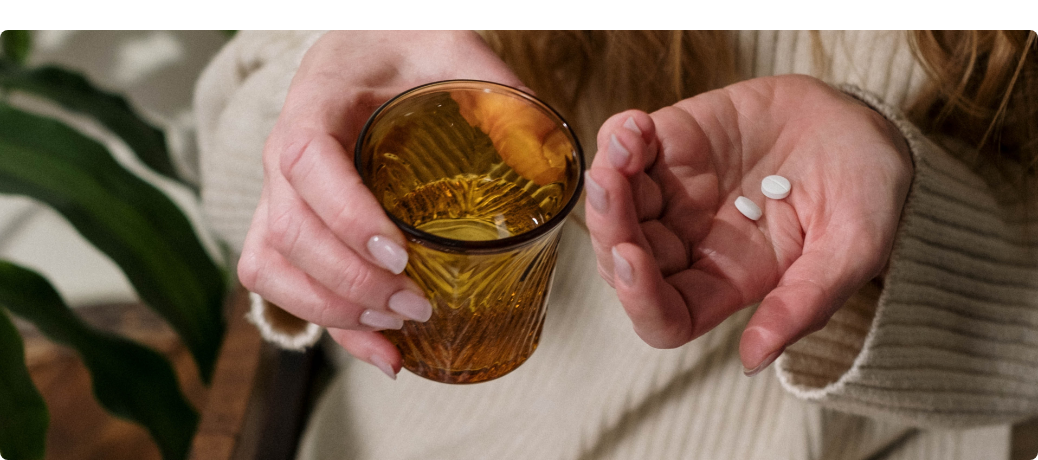 What is the best head lice treatment for long thick hair?
If you have thick long hair, your doctor may prescribe pyrethrin lotion, or you can take some effective over-the-counter lotions like Nix and Rid. It is best to consult a doctor before applying anything. For virtual consultations, connect with our doctor at Your Doctors Online for the treatment and prescription of head lice.
Why is my head still itchy after lice treatment?
The itch may remain 1 or 2 weeks post-treatment due to drying and astringent properties of chemicals present in the anti-lice treatment. Another possibility is the reaction of your body to the lice which causes itching post-removal.
How to get rid of lice without treatment?
Lice is a parasite that sucks human blood and can be treated and managed. You can treat lice to contain their spread by soaking all your combs and brushes in hot water for 5-10 minutes, vacuuming carpets and furniture, and deep cleaning your curtains and beddings to remove the lice eggs and nits. However, for treating the ones in your head or body, get a consultation from our doctor at Your Doctors Online for a prescription of anti-lice lotions.
How long after lice treatment are you contagious?
The first treatment ensures the removal of egg-laying lice, which means it's no more contagious. To remove the nits and destroy the laid eggs, you need to complete three timed treatments. To know when and how to apply the treatment, consult our doctor at Your Doctors Online.
What lice treatment is safe during pregnancy?
Permethrin lotion is safe to use during pregnancy. Many other options are available over the counter and on prescription. Talk to a doctor at Your Doctors Online for the treatment and prescription of anti-lice lotions that are safe to use during pregnancy.
Why after lice treatment still feel crawling?
The treatment often causes scalp dryness and irritation, which may feel like lice still crawling on your head. All anti-lice lotions contain chemicals that can cause drying and irritation of the scalp.
What is the fastest way to get rid of lice in your home?
You can get rid of lice in your home by vacuuming, washing bedding and clothes in hot water to kill the eggs and remains of lice, and sun drying them or in a hot water cycle for 20 minutes. Wash all your care items, including the ones you share with your family members, like towels, sheets, and washcloths.
How to treat lice without going to the doctor?
Lice can be treated without going to a doctor by managing your personal care items and cleaning your house of any lice remains, using anti-lice lotions and shampoos available over-the-counter, and washing the affected combs and brushes to rule out the possibility of reinfection.
What is lice treatment for color-treated hair?
There are safe treatment options for lice for colored hair as well that don't fade away your color. It is via warm air that dehydrates and kills lice and eggs, called head lice removal air device. Consult our doctor for lice treatments without affecting your hair color.
How long do lice stay in hair after treatment?
After the treatment, some of the nits and shells may remain in the hair, but if you see no symptoms for three weeks, they are gone. Talk to our doctor at Your Doctors Online for the treatment and prescription of head lice.
This is the best app..You ask anything and the doctors answer you within minutes, i love it

-Phindile Mkhatshwa


It is a good app, it can be helpful with pictures and be very detailed.

-brooke snow


Wow, these people are such a blessing. Dey give accurate answered to questions asked. Its really too good

-Okiti Stephanie


Impressive work !! Connecting to a doctor was so quick. I am really impressed.

-ASIF Khan


Doctor was really great, fast at responding very helpful

-Chelsey


Chat with them the doctor that I chat with very helpful and answer all my questions I recommend to anyone

-edith bien aime


The best patient doctors that understand and give you useful information ..I'm really thankful.

-Lesego Thejane


Very informative and very detailed in explanations.Also pleasant and courteous.I would recommend to anyone.

-Stephanie Brown


Very helpful, very polite and answers every question in a well mannered way.

-kulwinder gill


I really rate this website a lot, you people don't stick and and im sure you try your best to take swift actions for your patients.

-Elijah Mark


Talk to online doctors now and get medical advice, online prescriptions, refills, lab requisitions and medical notes within minutes. On-demand healthcare services at your fingertips.