Get Chronic Hepatitis Treatment Online
Hepatitis B and hepatitis C are viral liver infections. These infections can be transmitted similarly to HIV, leading to high co-occurrence among individuals with HIV in the US. In people with HIV, viral hepatitis progresses faster, causing more liver-related issues, and is a significant non-AIDS-related cause of mortality.
Due to the substantial health risks posed by hepatitis B and C coinfection in individuals with HIV, it's crucial to comprehend, prevent, and get appropriate medical care if needed. Consult our doctors at Your Doctors Online for the treatment and prescription refill of chronic hepatitis B and C. 
How to connect with doctor for chronic hepatitis
Connect with a health care professional online in 3 easy steps.
Download our app, register and tell us about your medical issue to get started.
Hepatitis
Anemia
STD
UTI
Skin
Covid
Connect with a board-certified doctor. You can chat, send pictures and videos.
Hi I'm dr. Nicole. How may I help you?
Hey Dr. Nicole, I have hepatitis B. Can you help me with a prescription refill?

Our Online doctors can help you with your medical issues and give you prescriptions.
Tenofovir 300mg Tablet

Take once a day for three month
Send Prescription
Hepatitis B infection can range from mild to severe, with symptoms varying or absent during acute and chronic phases. You remain contagious regardless of symptom presence. Chronic infection can manifest as mild ongoing symptoms or none for extended periods. The virus can be contracted through various means, main exposure to infected blood, bodily fluids, or from mother to child during childbirth. Some of the symptoms include: 
Fever

Loss of appetite

Nausea and vomiting

Abdominal pain

Weakness and fatigue

Joint pain

Jaundice (yellowing of skin and eyes)

Dark-colored urine

Light or clay-colored stool

Swelling with fluid in the abdomen, arms, or legs
Chronic hepatitis C, a prolonged hepatitis C virus infection, typically remains inconspicuous over years until liver damage triggers symptoms of liver disease. Hepatitis C spreads through contaminated blood entering the bloodstream of an uninfected person. Symptoms of chronic hepatitis C include: 
Easy bruising and bleeding

Fatigue

Dark urine

Pruritus (itchy skin)

Ascites (abdominal fluid buildup)

Leg swelling

Weight loss

Reduced appetite

Jaundice (yellowing of skin and eyes

Hepatic encephalopathy (confusion, drowsiness, slurred speech)

Spider angiomas (skin blood vessel patterns)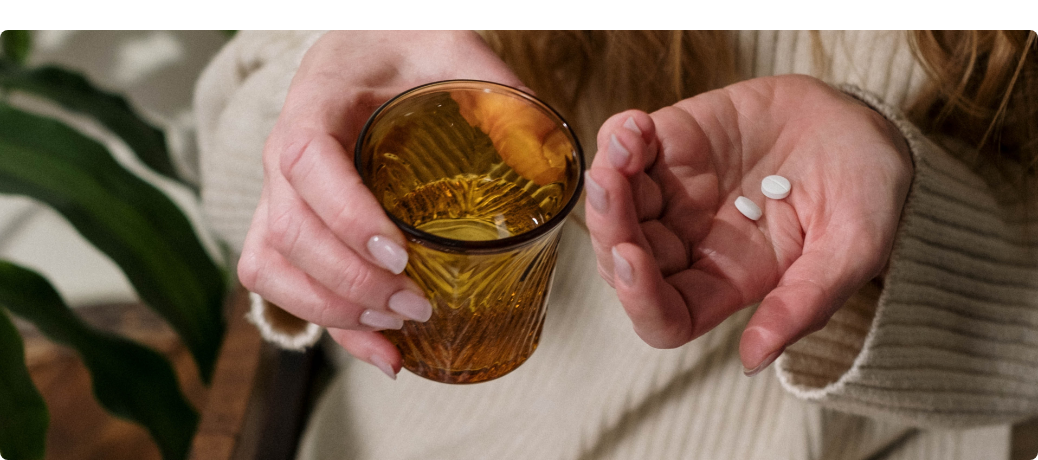 What are the latest advancements in Hepatitis B treatments?
Hepatitis B treatment can be done by taking antiviral drugs regularly. It might take over one year to complete recovery. The most effective drug is Bepirovirsen in curing chronic hepatitis B. Consult our doctor for the prescription refill of hepatitis B treatment.
What is the recommended treatment for autoimmune hepatitis?
The treatment for autoimmune hepatitis, including type 1 and 2, is a steroid therapy known as prednisone. Other treatments include azathioprine. Consult our doctor for the prescription refill of the drugs for autoimmune hepatitis at Your Doctors Online.
Is there a definitive cure for Hepatitis B?
The Hepatitis B vaccine can help prevent infection. However, certain drugs are present in the market for curing the virus, which prevents the virus from spreading to others or weakens the virus over time, but they must be taken as directed by your doctor and primarily work in the long run.
How is chronic Hepatitis C typically treated?
Certain antiviral medications like direct-acting (DAAs) can help cure HCV to almost 95%, but the treatment is slow, and there is no effective vaccine for preventing the virus infection completely. These drugs include sofosbuvir, ribavirin, and a combination of sofosbuvir with ledipasvir.
What can I expect in terms of life after completing Hepatitis C treatment?
Patients suffering from hepatitis C are not always symptomatic, which makes the diagnosis even more difficult. The most common symptom is fatigue. By the end of treatment, the symptoms start improving.
How long does a Hepatitis C treatment last?
Hepatitis C treatment lasts 8-12 weeks or up to 16 weeks in some patients. Patients with chronic liver damage may take up to 24 weeks for full recovery. The duration usually varies from person to person depending upon the severity and the treatment type.
Can I treat Hepatitis without insurance?
You can get the prescription refill of hepatitis without insurance or health cards via Your Doctors Online with a budget-friendly single visit or quarterly subscription for all your health problems. Consult our doctors on which treatment regime works for your condition.
How do you treat Hep C genotype 4?
You can get hepatitis C acute genotype four treatment without cirrhosis via one of the combinations of the following drugs:
Sofosbuvir-velpatasvir for 12 weeks
Glecaprevir-pibrentasvir for 8 weeks
Elbasvir-grazoprevir for 12 weeks
Ledipasvir-sofosbuvir for 12 weeks
This is the best app..You ask anything and the doctors answer you within minutes, i love it

-Phindile Mkhatshwa


It is a good app, it can be helpful with pictures and be very detailed.

-brooke snow


Wow, these people are such a blessing. Dey give accurate answered to questions asked. Its really too good

-Okiti Stephanie


Impressive work !! Connecting to a doctor was so quick. I am really impressed.

-ASIF Khan


Doctor was really great, fast at responding very helpful

-Chelsey


Chat with them the doctor that I chat with very helpful and answer all my questions I recommend to anyone

-edith bien aime


The best patient doctors that understand and give you useful information ..I'm really thankful.

-Lesego Thejane


Very informative and very detailed in explanations.Also pleasant and courteous.I would recommend to anyone.

-Stephanie Brown


Very helpful, very polite and answers every question in a well mannered way.

-kulwinder gill


I really rate this website a lot, you people don't stick and and im sure you try your best to take swift actions for your patients.

-Elijah Mark


Talk to online doctors now and get medical advice, online prescriptions, refills, lab requisitions and medical notes within minutes. On-demand healthcare services at your fingertips.