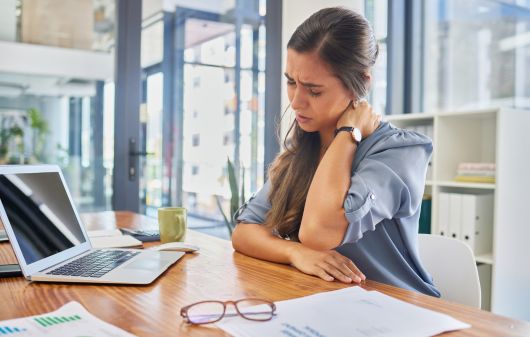 Get Fibromyalgia Treatment Online
Fibromyalgia is a chronic disorder causing widespread muscle and joint pain, fatigue, and mental symptoms like memory problems. Its exact cause remains unknown, and there is no cure, but healthcare providers can offer treatments to manage symptoms. The condition involves heightened pain sensitivity and can be managed through exercise, therapy, medications, and stress reduction.
Get a prescription and consultation for fibromyalgia from our doctors at Your Doctors Online from the comfort of your home.
How to connect with doctor for fibromyalgia
Connect with a health care professional online in 3 easy steps.
Download our app, register and tell us about your medical issue to get started.
Fibromyalgia
Anemia
STD
UTI
Skin
Covid
Connect with a board-certified doctor. You can chat, send pictures and videos.
Hi I'm dr. Nicole. How may I help you?
Hi Dr. Nicole, I have fibromyalgia and suffer from anxiety and depression. Can you help me?

Our online doctors can help you with your medical issues and give you prescriptions.
Duloxetine 30mg

Take once a day for 12 weeks
Send Prescription
The exact cause of fibromyalgia is not clear yet. While specific inherited genes might increase the likelihood of developing the condition, experts are still investigating the genetic connections. Those with fibromyalgia often have heightened pain sensitivity, possibly due to genetic mutations affecting neurotransmitter function. 
The disorder tends to run in families, implying genetic influence, but environmental factors like existing pain-related illnesses or psychological stress might also contribute. Here are some of the symptoms of fibromyalgia that most people experience: 
Chronic, widespread pain throughout the body or at multiple sites (arms, legs, head, chest, abdomen, back, buttocks)

Digestive problems, including diarrhea and constipation

Aching, burning, or throbbing pain

Problems with concentration, clear thinking

Fatigue or overwhelming tiredness

Insomnia and other sleep disorders

Memory problems (brain fog)

Muscle pain or tenderness

Headaches and migraines

Muscle and joint stiffness

Bladder control issues

Tenderness to touch

Face and jaw pain

Trouble sleeping

Depression

Fatigue

Anxiety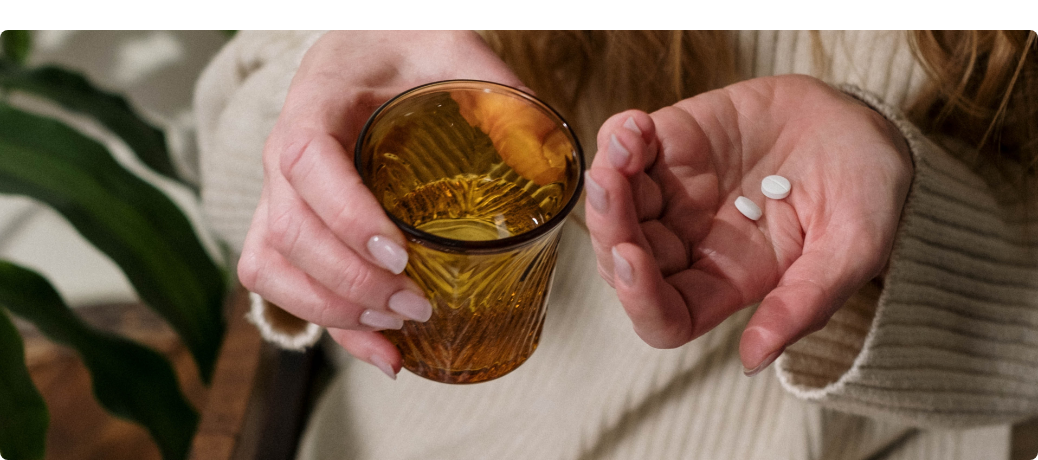 Can fibromyalgia get worse if untreated?
Fibromyalgia doesn't progress over time, but it can still affect your quality of life and daily routine. Medications can help reduce the symptoms and improve the condition of the patient. Get more details about the consultation from a doctor at Your Doctors Online.
How do you treat fibromyalgia during pregnancy?
Fibromyalgia can be treated during pregnancy via acetaminophen to relieve pain and inflammation. Other options include massage, exercises, and foot cushions which help get fast relief during pregnancy. It is better to consult a doctor at Your Doctors Online for the treatment and prescription of fibromyalgia online.
What are the best over-the-counter Medications for Treating Fibromyalgia?
Over-the-counter medications that help fibromyalgia include pain relief medications like ibuprofen, acetaminophen, and naproxen. However, in case of the severity of pain, your doctor may prescribe prescription-only options of higher strength to relieve pain and inflammation.
Are there any specific techniques to treat fibromyalgia foot pain?
Fibromyalgia foot pain can be treated with physical and medical treatment options. For example, your doctor may prescribe nonsteroidal anti-inflammatory drugs (NSAIDs) like naproxen, acetaminophen, etc., available over-the-counter and upon prescription. A foot cushion can also help reduce the symptoms and improve the condition.
This is the best app..You ask anything and the doctors answer you within minutes, i love it

-Phindile Mkhatshwa


It is a good app, it can be helpful with pictures and be very detailed.

-brooke snow


Wow, these people are such a blessing. Dey give accurate answered to questions asked. Its really too good

-Okiti Stephanie


Impressive work !! Connecting to a doctor was so quick. I am really impressed.

-ASIF Khan


Doctor was really great, fast at responding very helpful

-Chelsey


Chat with them the doctor that I chat with very helpful and answer all my questions I recommend to anyone

-edith bien aime


The best patient doctors that understand and give you useful information ..I'm really thankful.

-Lesego Thejane


Very informative and very detailed in explanations.Also pleasant and courteous.I would recommend to anyone.

-Stephanie Brown


Very helpful, very polite and answers every question in a well mannered way.

-kulwinder gill


I really rate this website a lot, you people don't stick and and im sure you try your best to take swift actions for your patients.

-Elijah Mark


Talk to online doctors now and get medical advice, online prescriptions, refills, lab requisitions and medical notes within minutes. On-demand healthcare services at your fingertips.