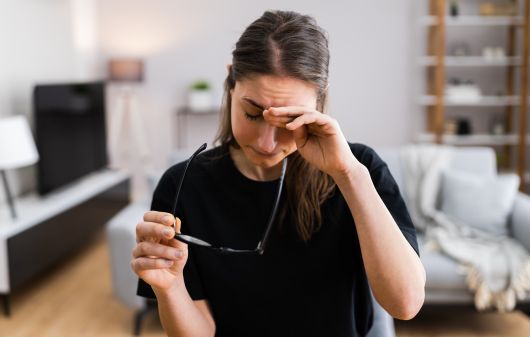 Get Dry Eyes Treatment Online
Dry eye disease is a prevalent issue where the eyes lack proper lubrication due to insufficient or poor-quality tears. This instability in tears can result in eye inflammation and surface damage, causing discomfort, stinging, and burning sensations.
Consult our doctors at Your Doctors Online for the treatment and prescription of dry eyes from the comfort of your home.
How to connect with doctor for dry eyes
Connect with a health care professional online in 3 easy steps.
Download our app, register and tell us about your medical issue to get started.
Dry Eyes
Anemia
STD
UTI
Skin
Covid
Connect with a board-certified doctor. You can chat, send pictures and videos.
Hi I'm dr. Nicole. How may I help you?
Hi Dr. Nicole, I have watery and itchy eyes. Can you help me?

Our online doctors can help you with your medical issues and give you prescriptions.
Cyclosporine ophthalmic

Apply in eyes twice a day for 30 days
Send Prescription
Dry eyes are caused by disruptions in the composition of the tear film, which typically consists of fatty oils, aqueous fluid, and mucus, maintaining eye lubrication and clarity. Various factors can affect these layers, leading to dry eyes. Potential culprits include:
Hormonal shifts

Inflamed eyelid glands

Allergic eye conditions

Autoimmune disorders

Decreased tear production

Heightened tear evaporation
Some common symptoms of dry eyes include: 
The mucus causes eyes to feel "glued shut" after sleep

Stinging, burning, or scratchy feeling in the eyes

Dry, gritty, or burning sensation in the eyes

Watery eyes as a response to irritation

The sensation of something in the eye

Symptoms worsen in the evening

Difficulty wearing contact lenses

Difficulty with nighttime driving

Blurred vision or eye fatigue

Watery or teary eyes

Redness of the eyes

Sensitivity to light

Eyestrain
Inadequate tear production, known as kerato-conjunctivitis, might result from aging, health conditions like Sjogren's syndrome, autoimmune diseases, medications, or corneal nerve sensitivity. Increased tear evaporation can be triggered by clogged meibomian glands, blepharitis, reduced blinking, eyelid issues, allergies, environmental factors, and vitamin A deficiency.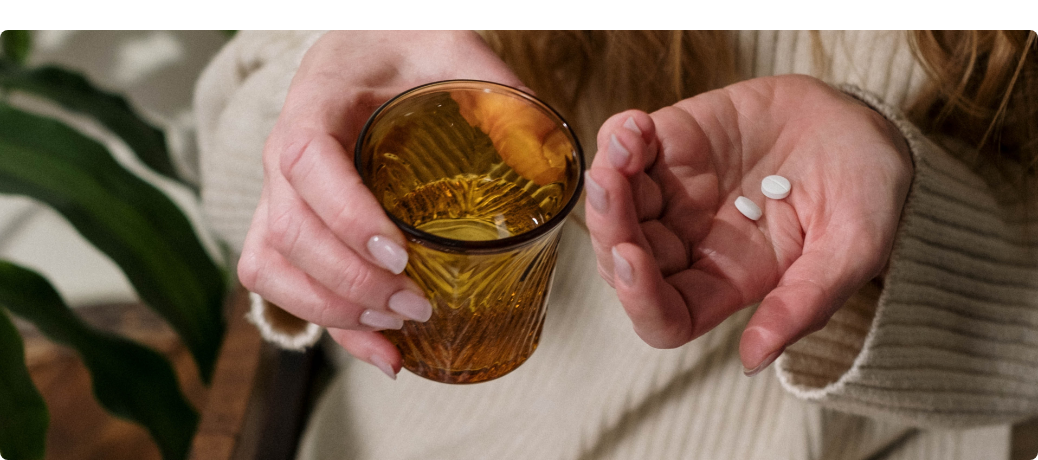 How to cure dry eyes permanently without going to the doctor?
Dry eye treatment includes artificial tears or treating the underlying condition as it may be causing the dryness of the eyes. Your provider may prescribe suitable antibiotics to treat the bacterial infection in case of infection. Consult our doctors at Your Doctors Online for the treatment and prescription of dry eyes online without going to the doctor's office.
What is the best treatment for extremely dry eyes?
The best treatment for severely dry eyes is using lenses to protect the eyes from environmental pollutants and help retain the moisture in the eyes. Other options include using artificial tears, medications that help unclog the oil glands if that is the problem or applying a warm compress to reduce inflammation and irritation. Consult our doctor at Your Doctors Online for the right diagnosis and treatment of dry eyes.
What causes untreated dry eye syndrome?
Dry eye syndrome results from blockage of oil glands in the eyes due to environmental sensitivity or as a side effect of specific health conditions or medications. If untreated for a long time, it can affect vision.
Does dry eye go away without treatment?
Mild irritation can go away, but in most cases, it is a chronic condition that needs immediate medical attention. Dryness intensity varies from person to person, and you may have to try different treatments to find out which one works best for you. Consult our doctors to find the right treatment for your condition as per your diagnosis.
This is the best app..You ask anything and the doctors answer you within minutes, i love it

-Phindile Mkhatshwa


It is a good app, it can be helpful with pictures and be very detailed.

-brooke snow


Wow, these people are such a blessing. Dey give accurate answered to questions asked. Its really too good

-Okiti Stephanie


Impressive work !! Connecting to a doctor was so quick. I am really impressed.

-ASIF Khan


Doctor was really great, fast at responding very helpful

-Chelsey


Chat with them the doctor that I chat with very helpful and answer all my questions I recommend to anyone

-edith bien aime


The best patient doctors that understand and give you useful information ..I'm really thankful.

-Lesego Thejane


Very informative and very detailed in explanations.Also pleasant and courteous.I would recommend to anyone.

-Stephanie Brown


Very helpful, very polite and answers every question in a well mannered way.

-kulwinder gill


I really rate this website a lot, you people don't stick and and im sure you try your best to take swift actions for your patients.

-Elijah Mark


Talk to online doctors now and get medical advice, online prescriptions, refills, lab requisitions and medical notes within minutes. On-demand healthcare services at your fingertips.