Everyone wants clear skin and waking up with acne can take its toll on your self-confidence. There are a variety of acne solutions out there, from over the counter medication to home remedies. But which one will give you clear skin? Let's find out what leading dermatologists suggest.
Do you have questions about getting clear skin? You can now talk to a doctor 24/7!
Over the counter acne solutions can sometimes do more damage to your skin than acne home remedies. The following natural clear skin tips could be just right for you, allowing you to get the clear skin and self-confidence you dream of.
It is important to talk to a doctor before trying any alternative treatment or health home remedy. With that being said, here a few dermatologists' alternatives to making your morning mirror time happy.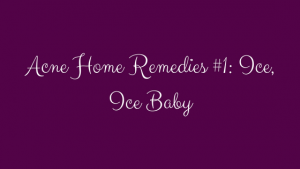 1. Ice for Clear Skin
This is one of the simplest acne home remedies dermatologists recommend. If you have an unsightly pimple spot you can apply a little ice to reduce the inflammation and swelling.
You have used ice for swelling before, because it is a vasoconstrictor and reduces swelling and inflammation. This same clear skin alternative treatment works the same for pimples. Only apply the ice for a few minutes. Long exposure can burn your skin.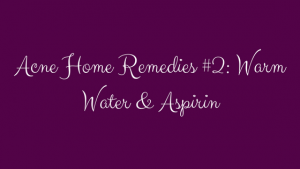 2. Pimple Fighting Home Remedies: Warm Water and Aspirin
This is a little known acne home remedy that can help rid those unruly pimples faster. Crush an aspirin and mix it with warm water to create a pimple paste. Dermatologists say that this pimple paste can act as a salicylic acid cream, which has been a traditional acne treatment.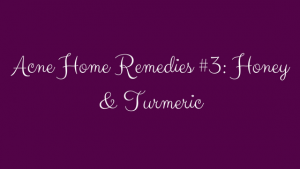 3. Powerful Honey and Turmeric Acne Mask
Honey is one of nature's most traditional healing essentials. You mix honey with turmeric, an anti-inflammatory alternative, and you have a powerful acne fighting solution.
Mix one tablespoon of raw honey with a half teaspoon of turmeric and apply it to your wet skin like a healing or exfoliating mask. Leave it on for up to five minutes and then peal and wash away.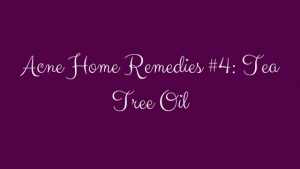 4. Dermatologists Recommend Tea Tree Oil Alternative
Another one of nature's acne home remedies that dermatologists recommend is tea tree oil. This is a traditional pimple fighting solution that has stood the test of time. The antimicrobial power of tea tree oil can decrease the bacteria on your skin that causes pimples.
Dilute your tea tree oil with warm water and simply wash your face for two to three minutes. Diluting the oil is important, because it is a very strong, so a little goes a very long way.
Pimple Solution Myths
There are a ton of myths online when it comes to acne home remedies. Dermatologists have recommended the above and they are worth trying. The important thing is to find the clear skin solution that works for you.
The pimple myths and alternative treatments that may not work are toothpaste, coconut oil, and picking your face. These should generally be avoided.
You deserve clear skin! Our online doctor chat is free and we have physicians available 24/7 to discuss your skin health questions. Boost your self-confidence and radiance with clear, beautiful skin today and connect with a doctor. Simply click the button below to get started.