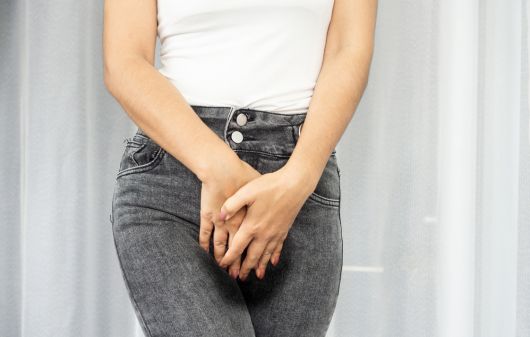 Get Urinary Incontinence Treatment Online
Urinary incontinence, the inability to control bladder functions, is a severe issue. It varies from minor leaks during coughing to urgent, uncontrollable urges. While more common with age, it's not an unavoidable result of growing older.
Consult a doctor as it affects your daily life. Our doctors will help with the right diagnosis and treatment for urinary incontinence from your home.
How to connect with doctor for urinary incontinence
Connect with a health care professional online in 3 easy steps.
Download our app, register and tell us about your medical issue to get started.
Urinary Incontinence
Anemia
STD
UTI
Skin
Covid
Connect with a board-certified doctor. You can chat, send pictures and videos.
Hi I'm dr. Nicole. How may I help you?
Hi Dr. Nicole, I have urinary incontinence. Can you give me a refill of my medicines?

Our online doctors can help you with your medical issues and give you prescriptions.
Oxybutynin 2.5 mg

Take twice a day for four weeks
Send Prescription
The following are the symptoms of urinary incontinence:
Occasional leaking of urine is the main symptom of urinary incontinence. However, there are different types of urinary incontinence in other patients:
Involuntary loss of urine (Urge incontinence)

Leaking of bladder due to pressure (Stress Incontinence)

Bladder doesn't empty completely (Overflow incontinence)

Sudden uncontrollable urge to pee (Functional incontinence)

Combination of stress and urge incontinence (Mixed incontinence)
Urinary incontinence arises from everyday habits, medical conditions, or physical factors. Consultation with a doctor helps uncover the root causes. Temporary causes include diuretic substances such as alcohol, caffeine, and certain medications. Urinary tract infections or constipation can also trigger temporary incontinence. Persistent incontinence may result from factors like pregnancy, childbirth, aging, menopause, enlarged prostate, prostate cancer, obstruction, or neurological disorders like multiple sclerosis or Parkinson's disease.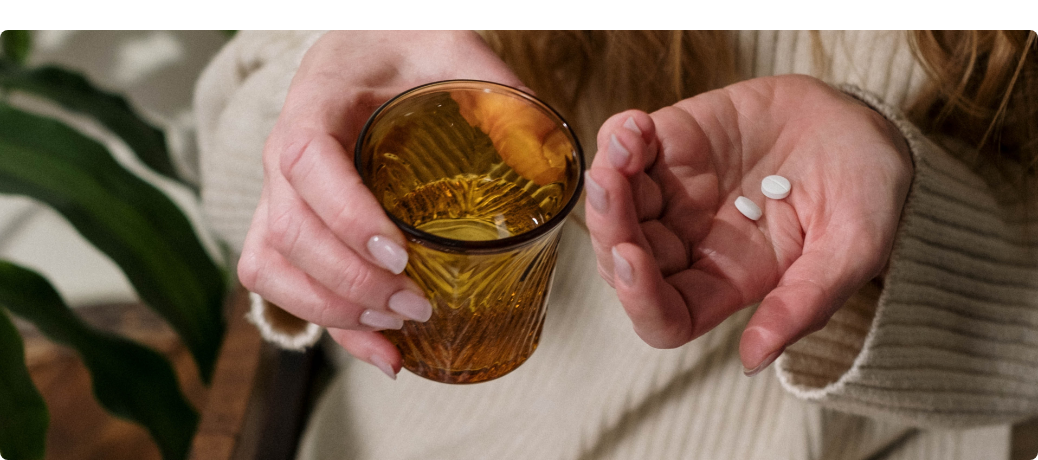 FAQs About Urinary Incontinence
How to get rid of urinary incontinence in female?
You can reduce the urge to urinate and improve urinary incontinence by avoiding energy drinks, acidic foods, artificial sweeteners, alcohol, and caffeine. Avoid these foods and beverages, especially at night. Also, practice pelvic floor exercises to train your bladder and strengthen your pelvic muscles.
What is the treatment for urinary incontinence in elderly females?
In elderly females, urinary incontinence can be treated with vaginal estrogen cream. Estrogen helps balance the vaginal flora, increasing lactobacillus, which helps control urine. Consult our doctor at Your Doctors Online for a vaginal ring or estrogen therapy prescription.
Are there specific medications recommended for urinary incontinence treatment, and how do they work?
If you experience urinary incontinence due to overactive bladder, your provider may prescribe you anticholinergics which help reduce the urge to urinate or control it. These medications include oxybutynin, solifenacin, tolterodine, fesoterodine, etc. Consult now at Your Doctors Online for the prescription refill of these medications for urinary incontinence.
Could you outline the treatment options for stress urinary incontinence?
If the cause of urinary incontinence is stress, you can get treatment via practicing pelvic floor exercises, using surgical procedures, devices, and injections to hold the urine inside the bladder.
How can one address bladder leakage and frequent urination through treatment?
Bladder leakage and urinary incontinence are signs of urinary tract infection, high caffeine or alcohol intake, or weakness of pelvic muscles due to old age. Depending on your symptoms and severity, your doctor will prescribe a personalized treatment plan. Consult now to get the treatment and prescription now.
Is it common for individuals to experience leaking urine without awareness?
It is uncommon but can occur due to underlying health conditions or age. If it is affecting your daily routine, consult our doctor at Your Doctors Online for the treatment of urinary incontinence.
What are the various treatments for overactive bladder, and how do they differ?
Overactive bladder can be treated with medications, managing a balanced diet and weight, regular physical activity, quitting smoking, caffeinated, alcoholic, and sugary beverages, and doing bladder training. These options go hand in hand and work best when optimized together in the routine. Consult a doctor for the treatment of an overactive bladder. Medicines for overactive bladder include oxybutynin and tolterodine, etc.
This is the best app..You ask anything and the doctors answer you within minutes, i love it

-Phindile Mkhatshwa


It is a good app, it can be helpful with pictures and be very detailed.

-brooke snow


Wow, these people are such a blessing. Dey give accurate answered to questions asked. Its really too good

-Okiti Stephanie


Impressive work !! Connecting to a doctor was so quick. I am really impressed.

-ASIF Khan


Doctor was really great, fast at responding very helpful

-Chelsey


Chat with them the doctor that I chat with very helpful and answer all my questions I recommend to anyone

-edith bien aime


The best patient doctors that understand and give you useful information ..I'm really thankful.

-Lesego Thejane


Very informative and very detailed in explanations.Also pleasant and courteous.I would recommend to anyone.

-Stephanie Brown


Very helpful, very polite and answers every question in a well mannered way.

-kulwinder gill


I really rate this website a lot, you people don't stick and and im sure you try your best to take swift actions for your patients.

-Elijah Mark


Talk to online doctors now and get medical advice, online prescriptions, refills, lab requisitions and medical notes within minutes. On-demand healthcare services at your fingertips.