Last modified: January 4, 2019
During Amy Parkinson's pregnancy with her second child, she felt very poorly and went back and forth to her doctor's office. She felt a terrible itching that was just attributed to her pregnancy. And when she was sent to have an X-ray, she found out that she had cancer.
She was 6 months in her pregnancy when she received the shocking and distressing news of having cancer. She has Hodgkin's lymphoma and itching was one of the usual symptoms of her blood cancer. A tumor with a size of 16 cm has developed in between her lungs, which made her uncomfortable and cough badly.
After her doctor told her about the tumor, she had a biopsy and a scan. By the following day, she was told that the results have confirmed that she has cancer. She was also told that she was the chief priority as a patient and not her unborn baby, which made her become more emotional. She was advised to prepare herself of not being able to continue with her pregnancy.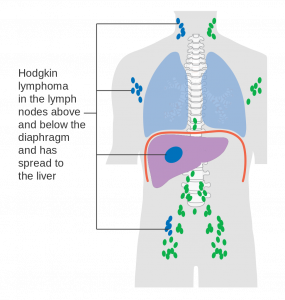 Cancer Treatment and Pregnancy
She was 29 then and her husband Andrew was 37. They were both told that the pregnancy could not continue to full term because her treatment should start soon. She had one course of chemotherapy during pregnancy before her second baby arrived at 31 weeks. They named the baby boy Finley.
Amy was so glad that baby Finley was safe. She couldn't get a grasp on how she has put her own baby at risk by letting her body be pumped full of poison from her treatment. Even if the doctors told her that the baby will be protected by her body, she still couldn't help but worry.
Birth of Baby Finley
Baby Finley was born through a pre-scheduled C-section weighing only 4lb 4oz. Both parents got to spend less than 10 minutes with the baby before he was placed in an incubator and ventilated because the baby had trouble breathing. They only got to hold their new baby four days after.
After spending a week in the hospital, Amy got to spend a few days at home and then started her treatment as an outpatient. The first session of chemotherapy had a limited effect on her tumor and she's now on a much aggressive course. This comprises more consistent infusions and taking up to 40 tablets per day.
Amy's hair started to fall out and her husband took the responsibility of shaving her head for her. She said it felt surreal but felt that it was the right time even if people will look at her and know that she's sick.
She found the time being away from her two sons to be the hardest part of her treatment. She couldn't play much with Arthur and she had to turn over plenty of responsibilities when it comes to caring for Finley.
She couldn't breastfeed her baby because she has already started the treatment and it might become dangerous for the baby to receive her milk. She said that being touched by cancer feels like you're living under a cloud.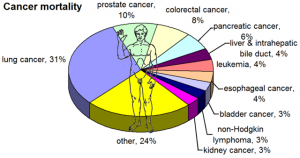 Taking it Day by Day
Amy is now trying to stay positive. She just focuses on the high success rates of treating Hodgkin's lymphoma. She has received comfort and encouragement from the Mummy's Star charity. It helps women who are diagnosed with cancer during and soon after pregnancy. She mentioned that just minutes after placing a message on the forum, she received replies from people saying that she can do it.
These people have different but similar stories such as hers. They had cancer during pregnancy as well. She cried and felt relief that she's not the only one going through with such conditions and that there are other women who will understand how she feels.
According to Amy, cancer in pregnancy is very infrequent and complicated that you just don't know what to do emotionally. So to know that there are other people who have successfully coped with cancer during and after pregnancy, makes her feel relaxed. It was something that she needed to see for herself.
The best advice that she has gotten from one of the people from Mummy's Star is "you've got to take it day by day and on your darkest days take it hour by hour." And that's what she did. During those dark days, she felt like she was losing herself.
But when the next day comes, she'll feel a bit better that she has another day to cuddle her baby and she's grateful that she has her family with her.
Amy also said that once she has finally beaten her cancer, she'll never take anything for granted ever again and that she looks forward to that day when she can get up and just have an ordinary day without taking any tablets.
Submitted by Dr. Richard Honaker: http://www.independentmedicalexaminer.com/IME-Directory/Virginia/Dr-Richard-A-Honaker-MD.asp
Disclaimer: This article provides general information and is not intended to diagnose, treat or cure any disease or medical condition. If you require specific advice, please consult one of our medical professionals through the app. However, in case of an emergency, please call 911.