Get Quick Pink Eye Treatment Online Available 24/7

Are your eyes feeling itchy, red, and irritated? Don't let pink eye keep you from enjoying life. Get pink eye treatment and prescription from board-certified professionals online in minutes.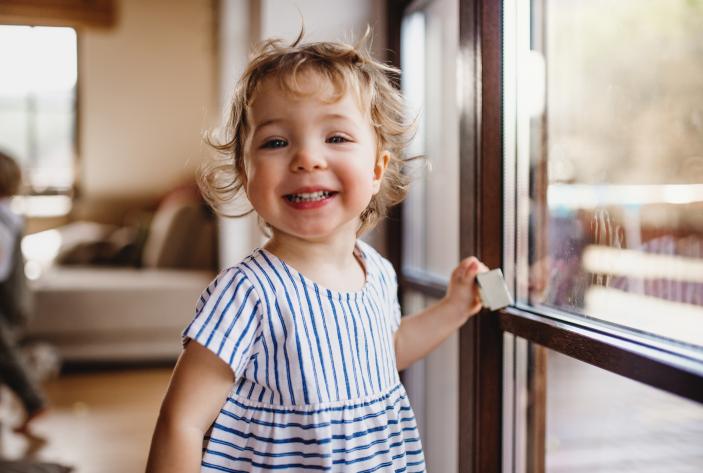 Pink Eye Treatment Available Online
Available 24/7: Nights, Weekends, and Holidays!
No Appointments: See a Doctor Right Now!
Talk to a Doctor from your Home!
Prescription to your Pharmacy in Less Than 1 hour!
How to Get Pink Eye Treatment
Consult with pink eye doctor in three easy steps
Download our app, register, and share your pink eye symptoms to get started.
Pink Eye

Anemia
STD
UTI
Skin
Covid
See a doctor for pink eye. You can chat, send pictures and videos now.
Hi I'm Dr. Nicole. How may I help you?
Hi Dr. Nicole, I have swelling of the eyelid, which is tearing continuously. What should I do?



Our doctors can help you with a prescription for pink eye treatment.
Erythromycin Ophthalmic Ointment 0.5%

 Apply 1cm ointment six times a day for five days.
Send Prescription
Viral Conjunctivitis Prescription
You can get antihistamine eye drops like Ketotifen, Olopatadine, Azelastine or Emedastine.
Allergic Conjunctivitis Prescription
Allergic reactions to substances known as allergens in susceptible individuals leading to pink eye can be treated with
Antihistamine eye drops and mast cell stabilizers such as Pataday and Zaditor are usually prescribed to help symptoms.
Bacterial Conjunctivitis Prescription
Bacterial infection of the conjunctiva can be treated with antibiotic eye drops and antibiotic eye ointments such as Erythromycin ointment, Azithromycin, Ofloxacin, Ciprofloxacin ointments, and eye drops.
Pink eye, or conjunctivitis, is caused by viral infections (including coronaviruses), bacterial infections (like Staphylococcus aureus or Haemophilus influenzae), allergies, irritation from substances such as cosmetics or smoke, sexually transmitted infections, foreign object presence, blocked tear ducts in newborns, and rarer instances, autoimmune disorders. Here are some of the common symptoms of conjunctivitis or pink eye:
Discharge in one or both eyes forming crusts
Gritty feeling in one or both eyes
Sensitivity to light (photophobia)
Redness in one or both eyes
Itchiness in one or both eyes
Swollen eyelids
Blurred vision
Tearing
FAQs About Pink Eye Treatment
How to get rid of the pink eye without going to the doctor?
It is always advised to talk to a doctor before applying anything to the site of infection. Consult our doctors online at Your Doctors Online for the treatment of pink eye without going to the doctor. Visit a virtual doctor for pink eye treatment and get Rx.
What is the best pink eye treatment for kids?
Pink eye infections can be treated as per the cause. If your provider diagnoses it as a viral infection, you don't need a specific treatment, and it will go away alone. However, if the infection is bacterial (have pus), your doctor will suggest suitable oral or topical antibiotics.
How long does pink eye last with treatment?
The symptoms disappear within 2-3 days if treated with an antibiotic. However, no treatment is required for viral conjunctivitis, but it should be appropriately managed as it is highly contagious and can spread to others very quickly. This type of conjunctivitis goes away in a week to 10 days.
Can I consult online to treat viral pink eye?
Yes, you can consult a doctor online to treat viral pink eye. It's safe as you won't have exposure to other people on your way to the doctor's office. At your doctors online, our doctors can recommend you medicines to help ease your symptoms and advise your management of the viral pink eye to avoid spreading it to others.
What are the common methods for treating viral conjunctivitis? Is there a specific antiviral treatment available?
Viral conjunctivitis can only be treated with topical antiviral ointments if the infection is caused by herpes simplex virus. Your doctor may recommend topical medications like trifluridine, idoxuridine, or ganciclovir as per your infection severity. Consult a doctor online at Your Doctors Online for the proper diagnosis and treatment of viral conjunctivitis.
This is the best app..You ask anything and the doctors answer you within minutes, i love it

-Phindile Mkhatshwa


It is a good app, it can be helpful with pictures and be very detailed.

-brooke snow


Wow, these people are such a blessing. Dey give accurate answered to questions asked. Its really too good

-Okiti Stephanie


Impressive work !! Connecting to a doctor was so quick. I am really impressed.

-ASIF Khan


Doctor was really great, fast at responding very helpful

-Chelsey


Chat with them the doctor that I chat with very helpful and answer all my questions I recommend to anyone

-edith bien aime


The best patient doctors that understand and give you useful information ..I'm really thankful.

-Lesego Thejane


Very informative and very detailed in explanations.Also pleasant and courteous.I would recommend to anyone.

-Stephanie Brown


Very helpful, very polite and answers every question in a well mannered way.

-kulwinder gill


I really rate this website a lot, you people don't stick and and im sure you try your best to take swift actions for your patients.

-Elijah Mark


Talk to online doctors now and get medical advice, and referrals within minutes. On-demand healthcare services at your fingertips.