Last updated: July 2, 2021
Urinary tract infections, UTIs, and yeast infections are common women's health issues. Every woman will experience one or both in a lifetime. Do you know the difference between UTI and yeast infection?
It can be difficult to tell between the two common infections affecting women. Many UTI and yeast infection symptoms can be similar. However, a UTI can be far more serious than a yeast infection if left untreated.
Important to Know the Difference Between UTI and Yeast Infection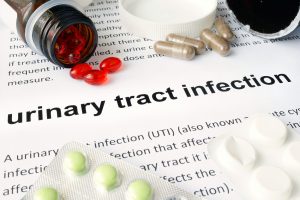 Knowing the difference between UTI and yeast infection will allow you to get the right treatment. And you can prevent further complications caused by a UTI, according to the Mayo Clinic.
Complications of an untreated UTI are . . .
More frequent infections

Permanent kidney damage

Low birth weight or

premature births

Sepsis
If you are experiencing any symptoms of a UTI or yeast infection, you absolutely need to talk to a doctor. After all, the difference between UTI and yeast infection could be life or death.
The following will help you identify the difference between UTI and yeast infection when it counts.
UTI Causes, Symptoms, Treatment, and Prevention
Did you know that UTIs are the second most common infection? There are over eight million visits to the doctor per year due to UTIs.
Know the difference between UTI and yeast infection for better overall health, and to prevent chronic health issues down the road.
UTI Causes: The most common cause of a UTI is an excessive amount of bacteria in the urinary tract.
UTI Symptoms: UTI symptoms are the most challenging when it comes to the difference between UTI and yeast infection. Frequent urges to urinate, burning sensation when urinating, and dark cloudy urine are all common symptoms. If your kidneys have already been affected, you may experience fever, chills, nausea, and blood in your urine.
UTI Treatment: Antibiotics are a common treatment for UTI.
UTI Prevention: Hydration is an easy prevention factor for a UTI. It is also good to not hold your urine. If you feel the urge, take care of your bathroom business. Urinating after sex is also a recommended prevention measure. Another reason to know the difference between UTI and yeast infection
Yeast Infection Causes, Symptoms, Treatment, and Prevention
Did you know that eating yogurt could prevent yeast infections? This is due to the live cultures of lactobacillus acidophilus or probiotics. Yeast infections can also be present on other parts of your body, beside the vagina, like the mouth.
Yeast Infection Causes: Yeast infections are commonly caused by the Candida albicans fungus, and 75 percent of women will get at least one yeast infection in a lifetime.
Yeast Infection Symptoms: Like a UTI, you will experience painful urination if you have a yeast infection. Making it important to know the difference between UTI and yeast infection. Itchiness, burning or soreness around the vaginal area is also another common symptom. You may even have redness or swelling of the vulva.
Yeast Infection Treatment: An over-the-counter medication or antifungal cream can treat a yeast infection. There are several other treatments as well.
Yeast Infection Prevention: The first step to preventing a yeast infection is to alter your wardrobe choices. Wearing cotton underwear and not wearing tight-fitting jeans or pants is the next prevention tip. Another way to prevent yeast infections is to change out of those sweaty workout clothes as soon as possible.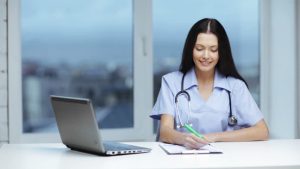 Identify and treat the right infection in order to stay as healthy, happy, and comfortable as possible. And knowing the difference between UTI and yeast infection will help you do just that.
If you have questions about UTIs and yeast infection prevention, talk to a doctor online and get the answers you need and deserve. It is vital to treat these infections as soon as detected.

Submitted by Dr. Richard Honaker: http://www.independentmedicalexaminer.com/IME-Directory/Virginia/Dr-Richard-A-Honaker-MD.asp
Disclaimer: This article provides general information and is not intended to diagnose, treat or cure any disease or medical condition. If you require specific advice, please consult one of our medical professionals through the app. However, in case of an emergency, please call 911.
About Richard Honaker M.D.
Dr. Richard Honaker has over 40 years of experience as a primary care physician specializing in several different areas of medicine. He is able to provide expert case review and analysis for insurance and workers compensation cases as well as providing online medical consultations as the Chief Medical Advisor for Your Doctors Online.