Last updated: July 2, 2021
Can you have sex with a yeast infection? There are few things that cause women as much discomfort as a yeast infection. Commonly known as vaginitis, yeast infections can hinder those between the sheets moments.
Are you experiencing yeast infection symptoms? Does it feel like your womanly eco-system has been hit by a natural disaster? When sex is on the table, symptoms can certainly cause you to board up the windows and doors.
Did you know 75 percent of women get a yeast infection at some point in life? You may even experience more than one in a year. Knowing can you have sex with a yeast infection is important, especially when pain and passing the infection is likely.
Here are a four sexy time facts to consider when pondering can you have sex with a yeast infection.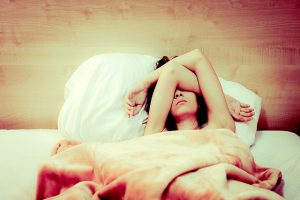 1. Sex with a Yeast Infection is Painful
Thinking can you have sex with a yeast infection may have much to do about pain. It can certainly be painful in your downstairs mix up while having sex with a yeast infection. The reason is that your vaginal tissue is inflamed and irritated.
Another cause of pain during sex with a yeast infection can also be a lack of lubrication factor. Infections often wreak havoc on your plumbing, causing friction with your partner.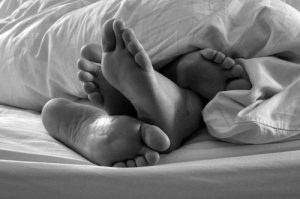 2. Can You Have Sex with a Yeast Infection? You May Pass the Infection to Your Partner
Yeast infections are not defined as STDs, but they certainly can be passed to your partner like one. Knowing can you have sex with a yeast infection is all about having responsible sex.
Did you know that 15 percent of men get a rash from unprotected yeast infection sex? A great way to combat the spread of your yeast infection is to wear a condom. You can also abstain from sex while your vagina gets back into optimal shape.
3. Sex May Cause Yeast Infections to Last Longer and Increase STD Risk
Can you have sex with a yeast infection? It depends on how long you want that troublesome yeast infection to stick around. Most medication will knock the infection out within 72 hours, but sex may hinder this.
If you let your yeast infection go untreated, you are also at serious risk of other infections and health problems. Your vagina is at risk for tears due to inflammation, leaving it open to bacteria and viruses.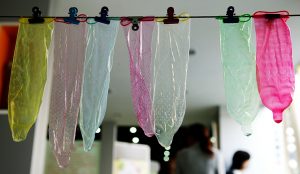 4. Your Yeast Infection May be an STD
Knowing can you have sex with a yeast infection is vital to you and your sex partner's health. Many symptoms of STDs are similar to that of a yeast infection, making self-treatment risky.
It is certainly important to talk to a doctor and get a yeast infection confirmation. You may want to get screened for STDs as well, since the health of your vagina is vital. For instance, if you have an STD like HPV, your risk for cervical cancer is significantly higher.
Yeast infections can be a serious downer on your daily life, and your sex life. Can you have sex with a yeast infection? Yes, but there are plenty of risk factors to consider prior to making whoopee.
Do your have women's health questions? It is important to talk to a doctor about yeast infections, and how to prevent them. You may have something more serious too, so seek a professional opinion to get the facts you need and deserve.

Submitted by Dr. Richard Honaker: http://www.independentmedicalexaminer.com/IME-Directory/Virginia/Dr-Richard-A-Honaker-MD.asp
Disclaimer: This article provides general information and is not intended to diagnose, treat or cure any disease or medical condition. If you require specific advice, please consult one of our medical professionals through the app. However, in case of an emergency, please call 911.
About Richard Honaker M.D.
Dr. Richard Honaker has over 40 years of experience as a primary care physician specializing in several different areas of medicine. He is able to provide expert case review and analysis for insurance and workers compensation cases as well as providing online medical consultations as the Chief Medical Advisor for Your Doctors Online.