Learn how to market your practice to easily increase your patient list! 
Marketing your medical practice is not always easy. Marketing your practice is important. Whether you have just started a new practice and are ready to welcome patients or want to expand your practice; learning to market your practice is not something they teach you in medical school. However, it is an important skillset to have. 
So you are ready to add more patients to your patient list but are unsure of how to go about it? In marketing, it is important to take a multi-faceted approach to attract new clients to your practice. 
Take a look at some of these best practices to easily market your practice to patients in your area. 
Online Marketing for Your Medical Practice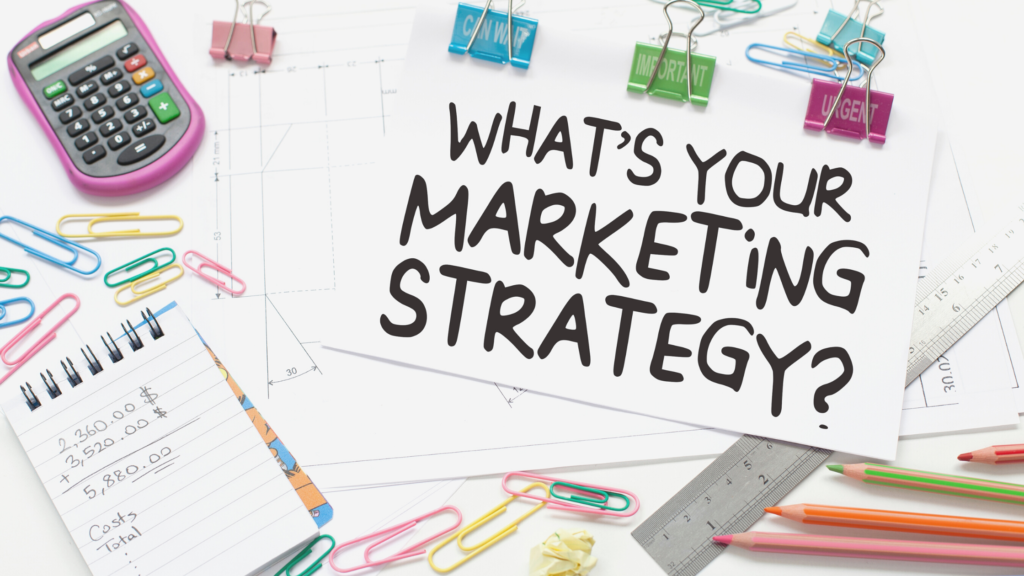 While your clients may not discover your practice through a web search, chances are they will look you up online to learn more about you. According to the Pew Research Center, 72% of adults search for medical information online. This means that your patients are looking for health information online, and you need to be there. 
Create a website to Market your Medical Practice
A professional, well-built website may be a costly initial investment, but it is one that is important. If you don't have a website, it is important to create one. If your website is not professional, it is time to upgrade it. 
Your website is a place where you can direct your patients to with your marketing efforts. Your website is an ideal are to give your patients more information. 
When creating or upgrading your website, it is important to make sure your website is user-friendly. After all, mobile traffic accounts for about 50% of all web traffic overall. If your website is not able to load up on a mobile phone, you are potentially losing half of your web results. 
In addition, Google has warned pages that are not mobile-friendly that they may find themselves falling in the rankings. So when getting a company to build or update your website, make sure they use a responsive design that will allow your page to adapt to a variety of screen sizes. 
Use SEO Strategy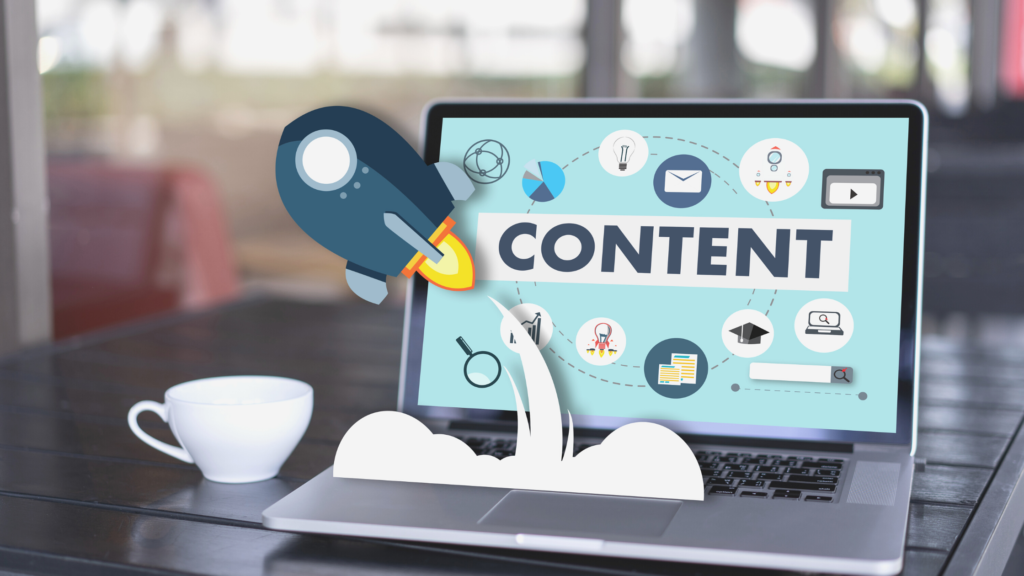 For those who aren't familiar with content marketing lingo, SEO stands for Search Engine Optimization. This means to write the content on your website in a way that makes it stand out to search engines. The practice of search engine optimization is constantly evolving and best practices are constantly changing. 
There are some common best practices, like removing low quality and duplicate content. It is also important to avoid the temptation to stuff your content with keywords. Instead, focus on creating quality content and local listings. 
There is also the option to work with an SEO professional who can craft a content marketing strategy for your practice. 
Create Custom Content to Market Your Medical Practice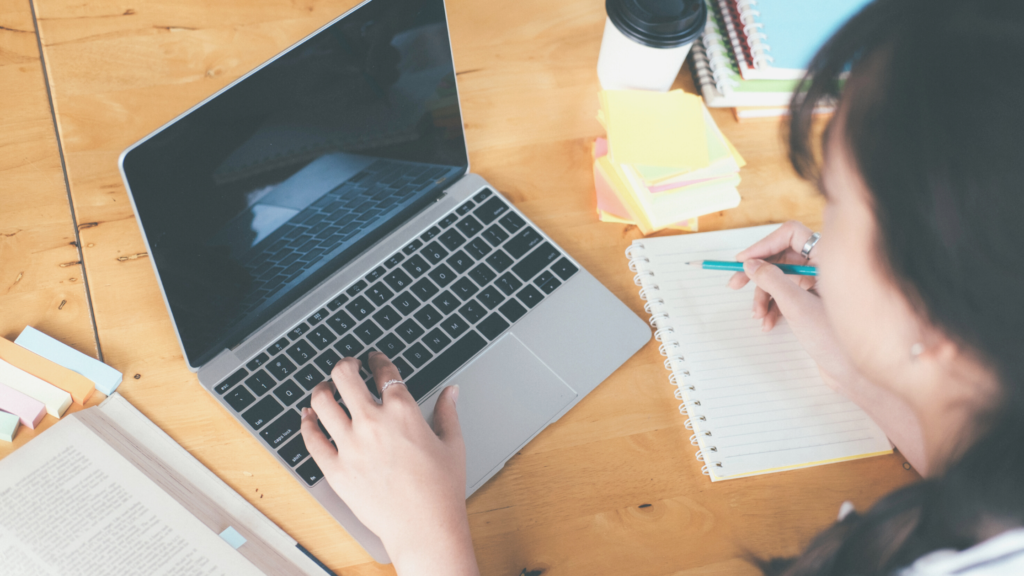 Part of your content marketing strategy should be creating custom content that your patients want to see. Perhaps you are an OB/GYN and so you create content around the first signs of pregnancy or what to look for in finding a quality OB/GYN in your area. 
To understand what content you need to be creating, first, ask yourself what information your patients want and need to know. Search engines are now intuitive enough to understand whether you are providing relevant information or simply stuffing keywords into your content. 
By creating quality content that would serve your patient's needs you are able to connect your patients by putting out the content that will attract your ideal patient to your clinic. 
Update Content Regularly
Your website is an ideal place to post updates so your patients are always in the loop. Keeping an up to date website gives a great first impression for potential patients searching on the web. In addition, you can let your patients know about new policies and procedures. 
An out of date website can also become de-ranked with search engines. So failing to keep up your website can really cost you in a loss of potential patients. 
Create a Blog to Market Your Medical Practice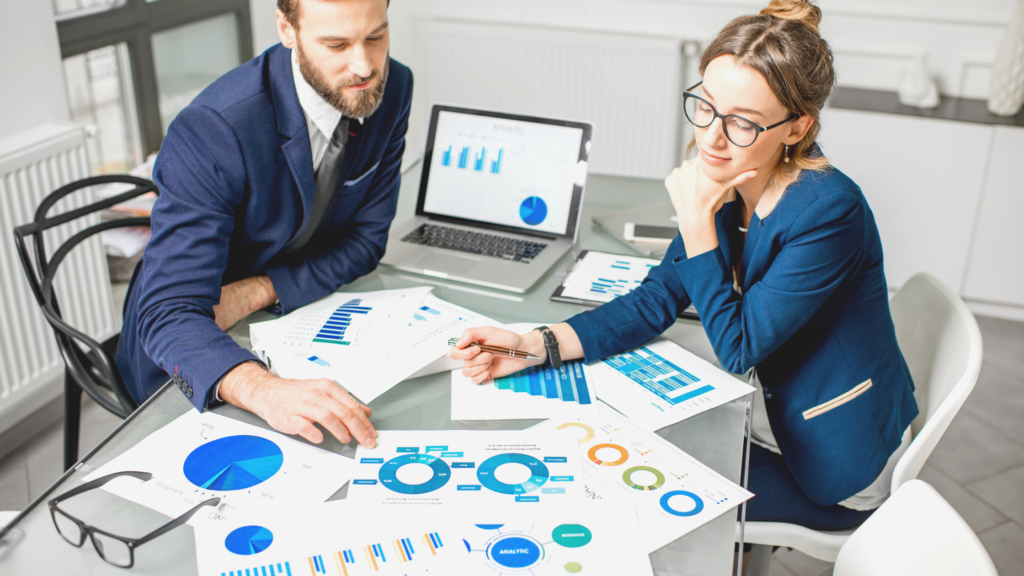 A blog is a great way to create valuable custom content that will both attract new patients as well as add value for the patients you already have. 
Consider writing about health prevention and injury prevention tips. Any information that can show off your expertise and offer relevant information for your patients is ideal. 
Using a content management system for your website makes adding new blogs easy. You can even add plug-ins to link your blog posts to your social channels so your social followers are notified when you post. 
Create Social Pages to Market Your Medical Practice
Marketing your practice on social media is an easy way to let potential patients find you. This marketing practice also lends itself to easy patient referrals. 
Take your social media strategy beyond the typical Facebook page. Don't forget to network with other medical professionals on platforms like LinkedIn and Twitter who can recommend your practice for even more referrals. 
Let Your Patients Know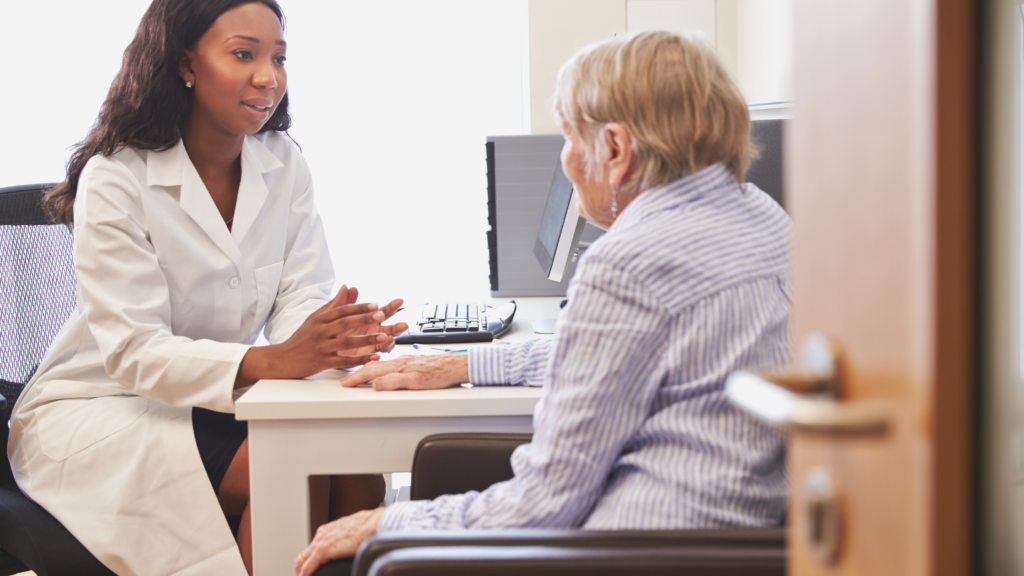 Put up signs around your office with sayings like 'find us on Facebook' or 'Get health tips from our website!' This will both boost your online followers/website visitors and provide more value for your current patients. 
Be sure to engage your patients online (or assign this as part of a social media management role) so your patients feel heard. 
Set up Your Local Listings to Market Your Practice 
While it is important to consider SEO as part of your online marketing strategy, it is arguably more important to set up your local listings. 
First, check your local SEO. Type your practice name and the city you are located in. You are likely to see a number of different types of listings, like Yelp. Healthgrades and GooglePlaces. It is important to make sure that your information is both correct and uniform across all of these platforms. The top three: name, address, and phone number need to be correct across all these platforms. Having accurate information will help the search engine to see more relevance in a query for "OB/GYN in Buffalo" if your address shows your practice is in Buffalo, NY. 
If there is a mistake with your listings, you can manually change them, or use a paid service like MozLocal or Bright Local to update all platforms at once. 
Add Information to Your Local Listings 
Don't stop once you have the top free items correct on your listings. Adding more information can give you favorability in the listings. So feel free to add photos, a bio, and more information about your specialties to get your practice in the top spot! 
Place an Online Ad on Social Media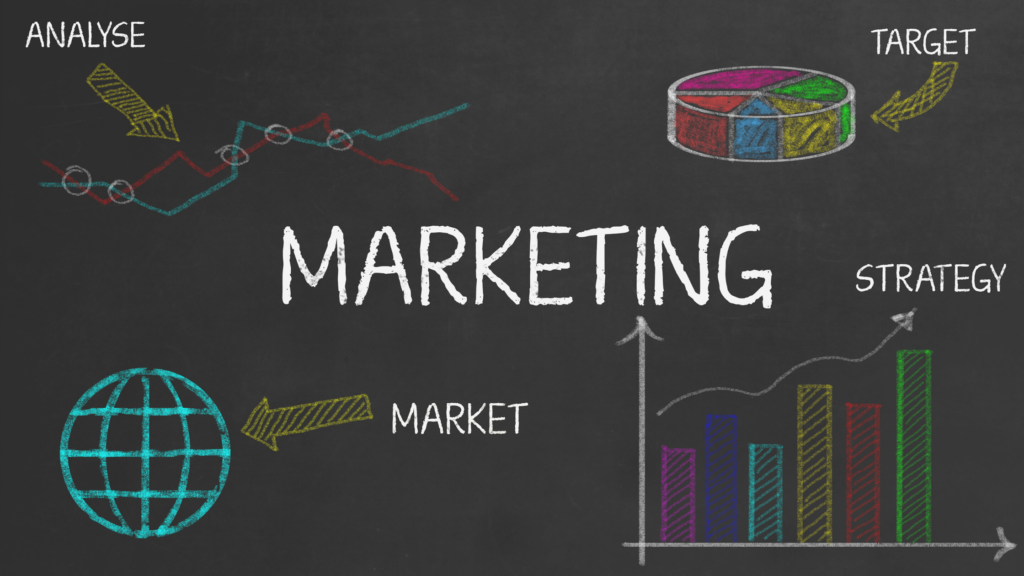 Many practices have had positive results from placing Facebook or Google ads. Again, it is important to take a multi-faceted approach to market your practice. 
Start an Advertising Campaign to Market Your Medical Practice 
There are many different ways to advertise your practice both online and more traditional marketing practices. One important part of marketing your practice is creating a recognizable 'brand' that will set you apart from the other practices in the area. You can contact a graphic design firm to create your firm's logo, select the fonts and colors used in all of your marketing. 
Be sure to keep your branding consistent so you are easily recognizable. In addition, consider what sets you apart from the other health providers in the area. Do you need to offer more services to give your practice the edge? 
Host a Webinar
A great way to attract new patients to your practice is to host a webinar. Create an online ad that lets your potential patients watch your webinar and you can show off your expertise. This is a great way to let potential patients get to know you a little bit more as a physician while also sharing some helpful information that would appeal to your ideal patient. 
Hold an Open House to Market Your Medical Practice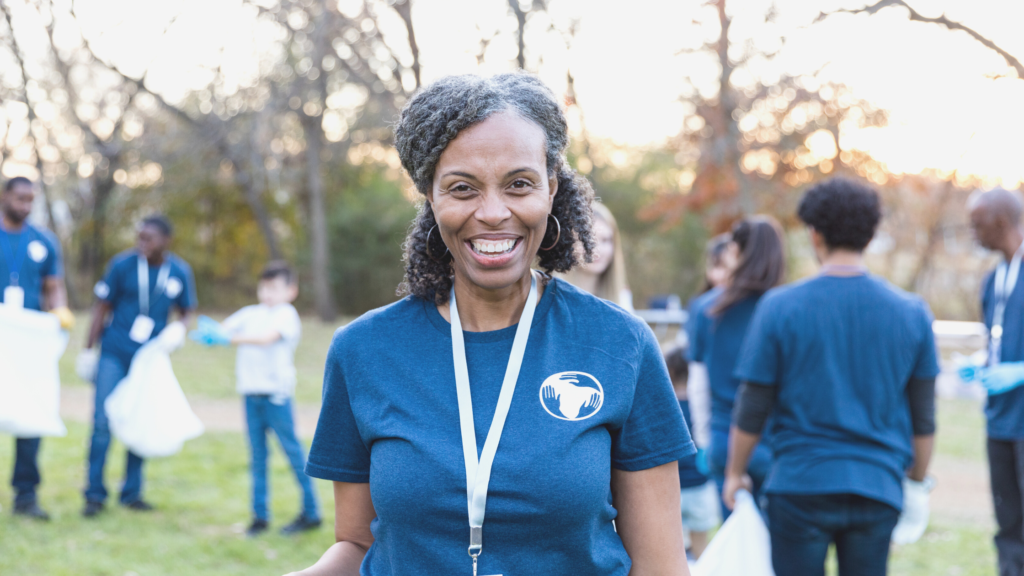 If you have recently either opened your practice or have completed an extension, an open house can be an ideal way to attract new patients. An open house is a great way for potential patients to meet physicians and staff members in a casual setting. 
A fun community event is a great way to outreach within the community in a fun way. Offering family-friendly events is a great way to attract people to get to know your practice better. 
Direct Mail Advertising
While it may be a little old-school, direct mail has never gone out of style. Offering items like magnets are a great way to keep your practice right where you want it-top of mind. With this in mind, it is also favorable to offer take-home items with your practice's logo on them. Think pens, magnets, and other items that are both practical but also keep your practice top of mind. 
Sponsor an Event to Market Your Practice 
Lending your brand to a large health event is a great way to get your practice in front of all the right eyes. Of course, large events also allow for many of these marketing tactics. Having a booth at an event allows for many marketing opportunities. A booth easily lends itself to handing out pamphlets, promotional items, and speak to patients. There are often also opportunities to sign up to be a featured speaker at the event, which is invaluable. 
Put on an "Accepting New Patients" sign in your Office
A great way to solicit new patients is to try and get patient referrals. Not only are patient referrals an inexpensive way to market your practice, but referrals from existing patients are believed to be more valuable than acquiring new patients in terms of retention, revenue, and lifetime value. 
Check out The Ultimate Guide to Easily Increase Patient Referrals for Your Practice
Offer Telehealth Services to Market Your Medical Practice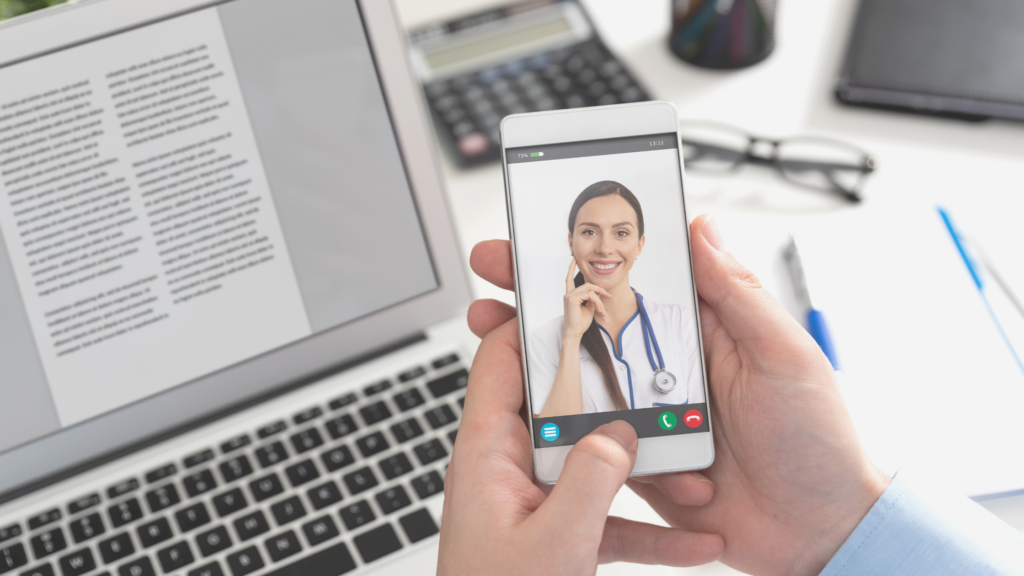 One of the best reasons to start a new marketing campaign is to announce a new service. Offering telehealth or virtual care services is a great way to market your practice. Not only is telehealth a modern, low-cost solution, but it is also one that is in demand. 
The rapid spread of coronavirus disease 2019 (COVID-19) forced an abrupt shift in the traditional North American health care delivery model to meet the needs of patients, staff, and communities. However, the increase in virtual care services was growing long before the current health pandemic. 
An in-depth study of 29 million US private telehealth claims by Fair Health discovered claims related to any type of telehealth grew 624% from 2014 – 2018. 
Your Doctors Online Virtual Clinic
Your Doctors Online offers an all in one virtual solution that is easy and secure. The Your Doctors Online Virtual Clinic has the ability to lower administrative costs while increasing your revenue. 
Seamlessly integrating into your EHR, the Your Doctors Online Virtual Clinic is simple enough to set up your clinic in less than 10 minutes, yet intuitive enough to send notifications to your patients to remind them of their upcoming appointments. 
What Makes Your Doctors Online Different?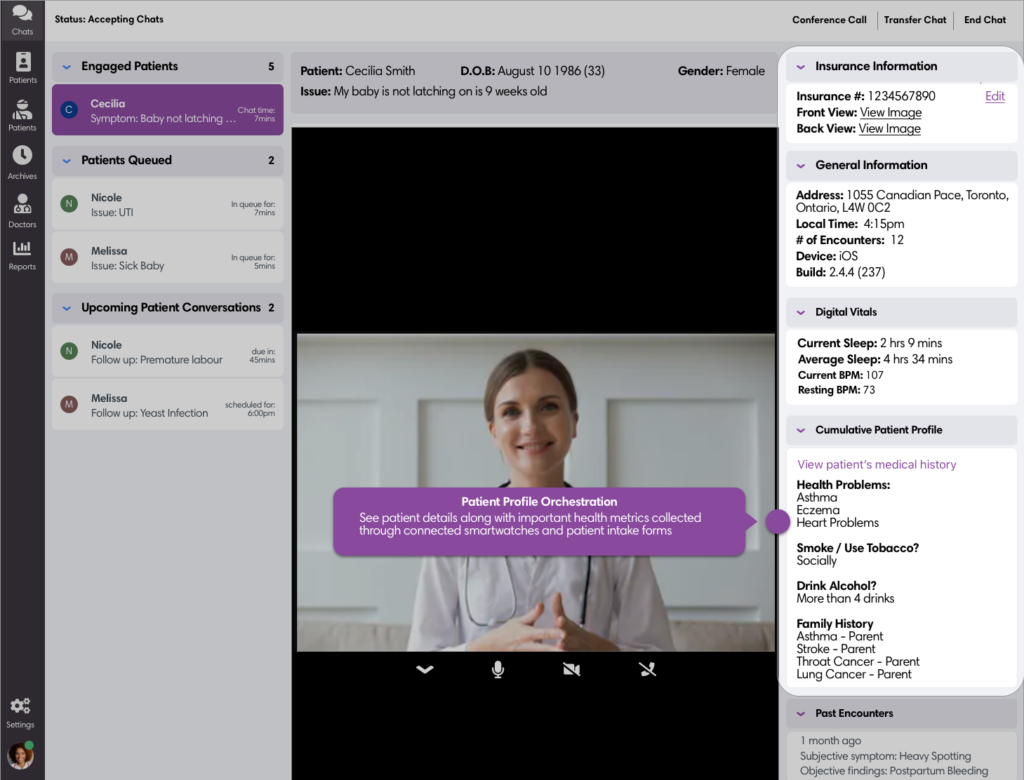 Your Doctors Online combines an easy to use web interface with a smartphone app. Inviting your patients to download their free app is as simple as sending an email and setting up your virtual clinic takes only a few minutes. 
Once you have set up your virtual clinic, patients are able to easily book themselves an available appointment through appointment scheduling software for doctors, saving administrative time and costs. The app can even send push notifications to your patients for fewer missed appointments. 
Our easy to use virtual care solution provides the security necessary to protect your client's information and your practice. 
With respect to personal health information storage and transmission of data between user and device, Your Doctors Online Virtual Clinic is compatible with HIPAA and PHIPAA.  
Your Doctors Online is a safe, secure, and modern telehealth solution that can truly set your practice above the crowd.